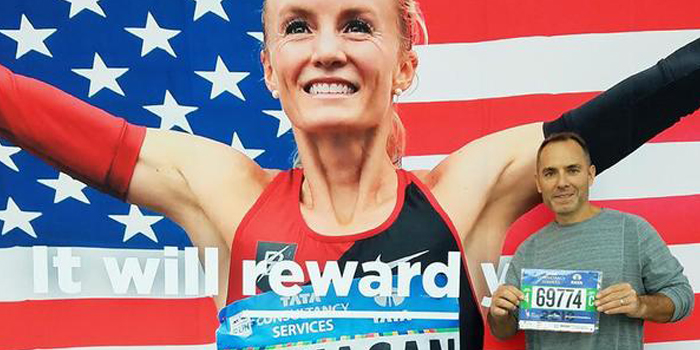 I arrived at the UCONN with the hope they would not pair me with a meathead roommate. I turned to enter my dorm room for the first time, and Erik was standing there under his Hulk Hogan poster, wearing a black Gold's Gym tank top.
—Mitch
Special thanks to my college roommate, Mitch Passero, for his extensive contributions to this article.
I graduated from high school in 1988 and entered the University of Connecticut (UCONN) with little understanding of what I wanted to do with my future. The university was proliferating. The rapid growth caused a bit of an on-campus student housing crisis. The school was prompted to convert some of the dorm rooms designated as doubles (two student occupants) into triples (three student occupants). I was well acquainted with one of my roommates, my high school best friend, Joe. The third assigned roommate was Mitch.
---
RECENT: TSA, Travel Sports, and Screwdrivers
---
Mitch strolled into our dorm room for the first time with long hair and Metallica Posters. I was hanging with Joe and was getting acclimated with the new surroundings. Mitch found me donned in a black Gold's Gym tank top, standing under a poster of Hulk Hogan. Years later, Mitch mentioned he was hoping to avoid a meathead for a roommate.
Mitch had a great disposition. He loved heavy metal music and was a rare hybrid who also enjoyed heavy resistance training. We spent many hours together in the gym and even more time hanging in the dorm room. We discussed training and friendship and life, which is the reason we remain friends nearly 30 years after our college graduation.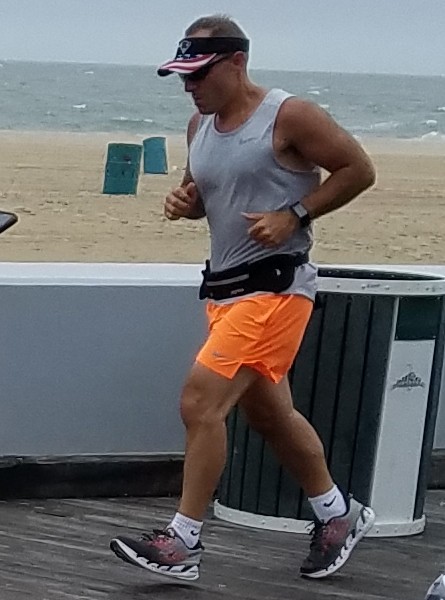 Over the past several years, Mitch began to dramatically alter his training, deciding to decrease his body weight and add a significant amount of effort to his conditioning. I chose to write an article for elitefts with a focus on conditioning. I quizzed Mitch to uncover some of the keys to his transition from a resistance training focus to a largely conditioning focus – from a max bodyweight of 235 to a lean bodyweight of 165.
The First Key: Consistency
Regardless of your fitness goals (or any life goal, for that matter), it's all about consistency. Results come from stringing days, weeks, and months together of consistent effort. The yo-yo effect of stopping and starting causes most people to become discouraged. Stringing together years of consistency is the big secret. Consistency should be the cornerstone of your commitment to conditioning
Tips #2 and #3 won't matter if you're not consistent.
Running was an evolutionary process for Mitch. Initially, running was a way for him to continue to train around a shoulder injury that required rest, but a 2009 concert sparked the entire process. Mitch went to see the hardcore punk bank The Cro-Mags in New York City. The energy of the lead singer, John Joseph, really stood out for Mitch. Joseph jumped around the stage like a young man, and at the time, he was nearing 50 years old.
How is he so energetic?
Mitch discovered that Joseph was an ardent runner and an Ironman competitor. Mitch wanted to follow his lead and learn more about his training modalities. On his first day, he ran at a park in Stamford, Connecticut – probably a mile tops, he recalled. He later began to use running apps because "they were sort of fun." The tracking of his progress was a new challenge.
Mitch found Runner's World magazine and commenced a running streak – running a minimum of a mile per day to keep the streak alive. As of this discussion, Mitch was on day 281.
"Over time, you surprise yourself with how long you can go. I am turning 50 years old this year, and it's also the 50th anniversary of the New York City (NYC) Marathon, so it is a perfect reason to train."
This will be Mitch's fourth NYC Marathon.
---
MORE: 2020 Goals and Strategic Execution
---
The Second Key: Diet
The old saying that you cannot out-exercise a bad diet is correct. Whether you are trying to gain weight, lose weight, maintain weight, or maintain good health, it is all about nutrition. There are many hyped-up diets in the market, and thus, it is easy to get confused or to latch onto the latest fad. To succeed, an individual must find a nutrition plan that makes sense and that will work for them.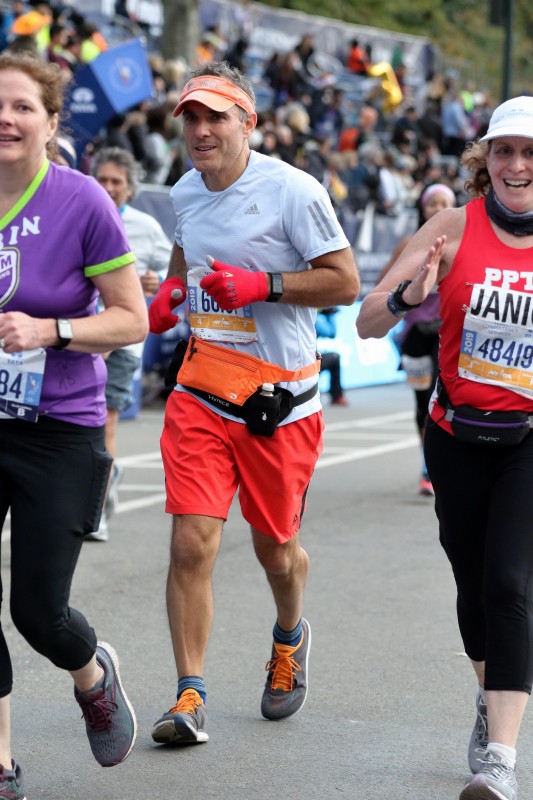 Bottom line, if you eat too little or too much, you will fail. Both excess and too few calories will not benefit any individual in the long term. Without getting bogged down in discussing diets, one specific tip that Mitch provided concerned the intake of carbohydrates. He recommends avoiding the doctrine that all carbohydrates are bad. He has found that going low carb for long durations is not sustainable.
Mitch, again influenced by The Cro-Mags' John Joseph, commenced with diet changes concurrently with the shift from resistance training to running. He employs a loose vegan eating style, and it has worked well for him over the past several years.
The Third Key: Personalization
Whatever kind of training you are doing, way of eating you adopt, or goals you are working toward, you must experiment and find what works for you – something you find enjoyable.
The whole process should not result in a feeling of misery. For example, Mitch hates running on a treadmill. He enjoys running outdoors and in all weather conditions. Most people probably hate the cold and would prefer to run on a treadmill in the winter. Neither approach is "right." Find the approach that works for you and keeps your interest.
---
RELATED: Loaded Carries for CrossFit Athletes
---
Keep learning and taking tips from others, but don't latch onto the exact training routines and diets that you see others doing. These may not necessarily be the answer to your success as well.
Although some runners prefer to run on flat terrain, Mitch prefers to hit hills. "Don't get sucked into believing that there is only one way to train. You can learn specific nuances from things you see on the internet, but don't commit unless you find a program that will work for you."
Streethead
Whether you are new to extensive conditioning or you're a veteran of pounding the streets, be sure to stay on top of your preventative care to keep the training streaks going strong.
Mitch suggests that the feeling of a runner's high is real. "You feel good after you get moving, and I find that I feel more energized throughout the day after a good run."
His next step is to incorporate additional resistance training into his running program while maintaining his consistency, maintaining his diet, and continuing with the modalities that are optimal for him. This smart and sensible approach will fan the fire of his motivation and keep his running streaks alive.