Gym Installation at Region Barbell Club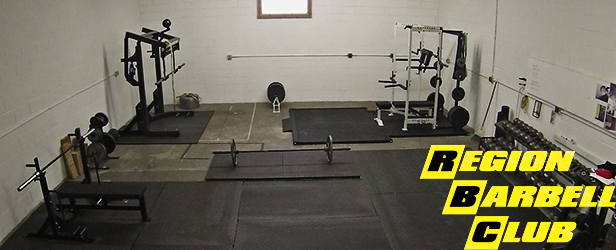 Like many good lifters, Matt Ladewski began his powerlifting career after retiring from college football in 2000. Now, with over a decade of experience in the sport, he has opened his own powerlifting facility in Munster, Indiana.
Region Barbell Club recently received all elitefts™ equipment and opened its doors to lifters who have one goal: to get stronger. The facility is fully furnished with an elitefts™ competition bench, deluxe monolift, 2x2 power rack, glute-ham raise, chains, and a band pack. RBC is also equipped with the following elitefts™ bars: safety squat yoke bar, Texas power bar, Texas squat bar, and Swiss press bar.
In the video below, elitefts™ Director of Sales Matt Goodwin interviews Matt Ladewski about Region Barbell Club and his own powerlifting career.
Ladewski, who recently underwent knee surgery, is unsure of his future in full-power meets, but aims to deadlift 800 pounds within the next three years. Region Barbell Club and Ladewski can be reached through social media and are active on Facebook and Twitter.
The Region Barbell Club

Loading Comments...