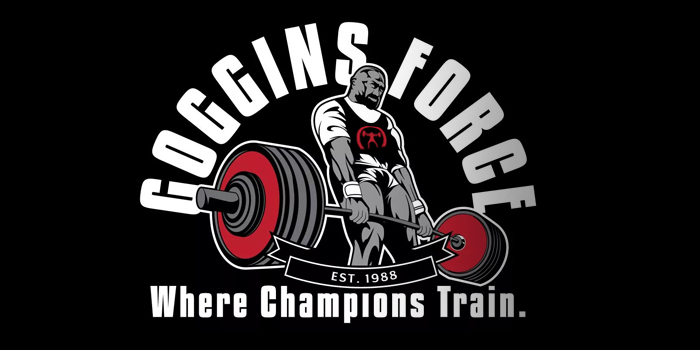 One of Steve Goggins' Goggins Force lifters recently had some doubts about the sport of powerlifting and whether or not continuing to compete was the right decision. For new lifters in the sport, these types of questions are common: the first several meets go well and you're hitting PR after PR, but then it slows down. The training methods that were once working so easily aren't. Your body starts to get beat up. You have a bad meet. Then what? Early in their powerlifting careers, a lot of lifters have doubts and a lot leave the sport.
But what about the best of the best? As one of the most accomplished powerlifters of all time, how often did Steve have doubts?
In this video, Steve discusses this topic by saying that, like anything in life, if you keep finding disappointment in something, you're going to consider not doing it again. Not enjoying your job? Marriage unsatisfying? Food doesn't taste good? If you're routinely unhappy about something in your life, you're going to consider leaving it — powerlifting is no different.
He talks about several periods of time in his career when he had bad meets or poor training cycles that led him to think about all of the other hobbies in his life. Competing in powerlifting for Steve meant giving up time spent on other hobbies such as basketball, racquetball, or other casual interests. But every time Steve started to feel this way, when he became frustrated and disappointed with his training and considered doing something else, he'd take a few hours or a few days to really think about it. And every single time, he came back to powerlifting.
Powerlifting has been rough at times for Steve, of course, such as elbow surgery and hip replacement. But like anything you love, Steve says those sacrifices were worth it all along. During times that training didn't go as well or bad meets happened, Steve overcame the doubt about his future in the sport by really thinking about his training and finding what he needed to change moving forward to improve.
So to any young lifters having these questions about giving up powerlifting, Steve has some advice: Pace yourself. Don't try to overdo it. Train so you can last for a long time in the sport. Take care of yourself and your body for the long-term and you won't have to second-guess yourself.