How to Use Lifting Straps: A Simple Tutorial

Lifting straps are as simple to operate as just about anything you'll ever use. They aren't complex pieces of equipment. Why are they a mystery to so many people? I'll never know. How many of you have seen someone:
Fumble with them
Look 100% confused on how to put them on
Ask you for help to get the on
Lose their grip because they didn't put them on right
Using lifting straps is simple. I'll show you the way Fred Hatfield showed me. As I've said before, if it's good enough for Hatfield, it is more than good enough for me and for all of you.
There is a right-hand strap and a left-hand strap. This is determined by how you put the end through the loop. Slide the end through the loop and take a look at how it is sitting. Open your right hand, palm up, and slide your hand through. It should look like this: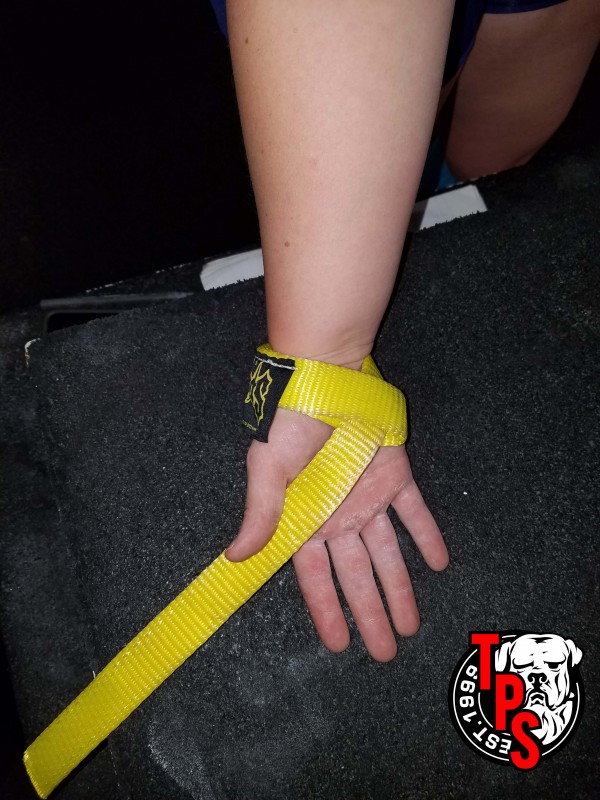 Now, approach the bar and open your palms as pictured.
The strap should be behind the bar close to your body. Your hands are over the front of the bar. Use your thumb or your free hand to grab the end of the strap and push it forward (away from your body) and wrap it around the bar ONE time.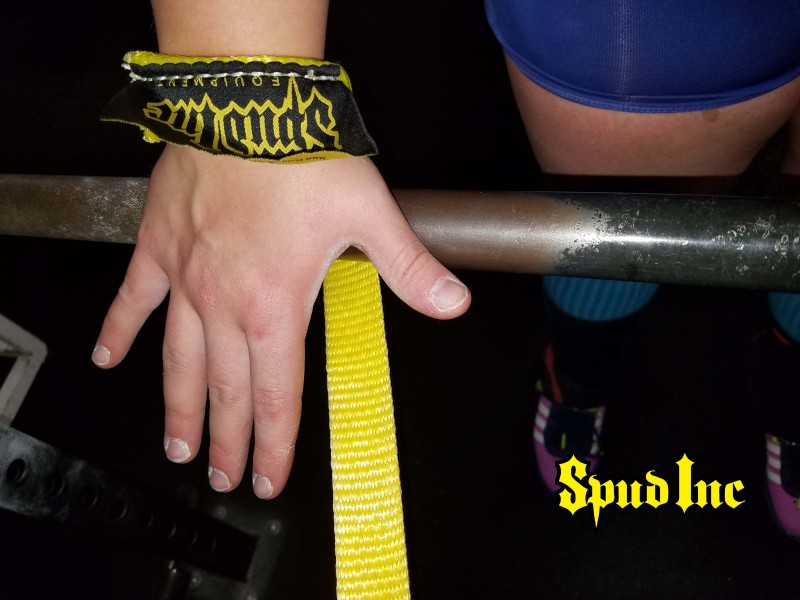 If you do it right it will look like this: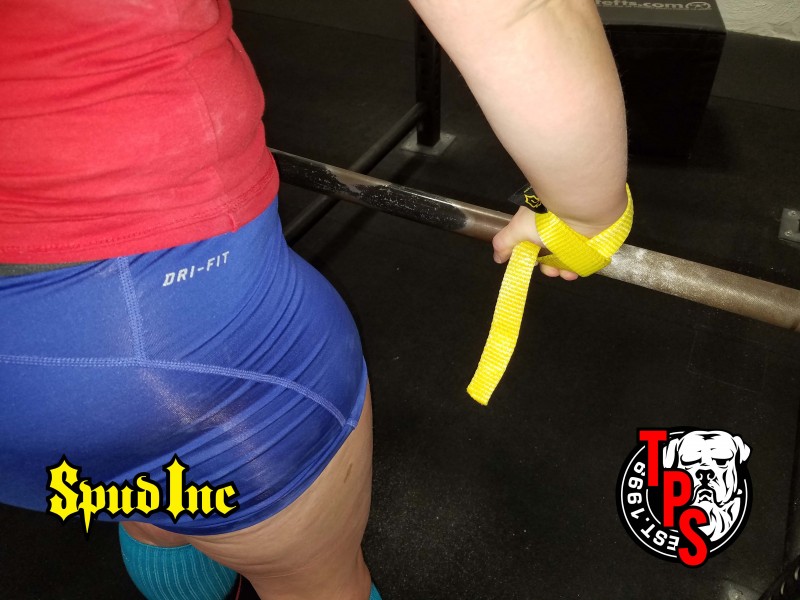 Do not roll all of the excess strap material into a wad of webbing in your hands. This will not increase the straps ability to hang on. It will just make it hurt more.
Now all you need to do is cinch them down by rolling your wrists and getting them tight. Setting your lifting straps up this way is quick, easy, and holds solid. If you get in trouble and need to bail on the set, you can simply open your hands and the straps will release. If you roll all of the webbing up in a ball in your hands and you try to bail, they usually don't release. This way is simple and fast. Give it a shot.
Loading Comments...