Featured Gyms, Rehab & Recovery, Video
Hybrid Performance Group — A One-Stop Shop for Recovery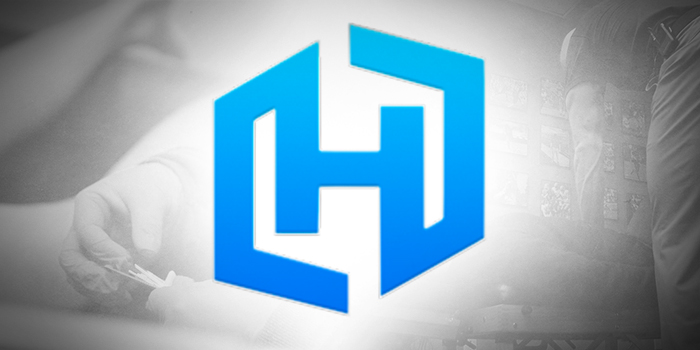 Interview by Sheena Leedham, written by Sydney Schulte, & filmed by Josh Goedker
---
Looking to feel better, per­form better, and prevent or heal injuries? Are you a world-class athlete looking to unleash greater potential? Are you a grandpa in need of quality playtime with your grandchildren? If you answered "yes" to any of these scenarios, Hybrid Performance Group is for you.
Hybrid Performance Group is a multi-disciplinary healthcare facility owned and run by Dr. Tyrel Detweiler, Doctor of Chiropractic (DC) and Master of Science (MS) in Sports Rehabilitation, and Dr. Devee Sresthadatta, Physical Therapist (PT) and Doctor of Physical Therapy (DPT), who are clinicians by trade and athletes at heart.
It's here that they offer chiropractic, physical therapy, reflexive performance reset, dry needling, and a long list of other muscle and soft tissue therapies (listed below) are available along with a customized, one-of-a-kind personal treatment plan for each and every client.
Having recently started providing care in Columbus, Ohio, Tyrel and Devee talk about the origins of Hybrid Performance Group, their treatment philosophies, and more.
How It All Started
Hybrid Performance Group co-founders and co-owners Dr. Tyrel Detweiler and Dr. Devee Sresthadatta first met at a Reflexive Performance Reset (RPR) Seminar before RPR was branded as RPR. They sat at the same table and "tortured" one another over the course of a couple of days during the RPR implementation seminar.
Devee called Tyrel "Tyler" for the first few days, but she was impressed with how open Tyrel was with everyone he met.
They kept encountering one another at seminars and kept the conversation going as they continued to provide therapy in separate entities (Tyrel, who was in Memphis, and Devee, who was in Ohio) until they began to ask themselves an important question:
"It became more of a not 'why would we do it [open our own clinic]," but "why wouldn't we?'"
And so they did.
Treating Everyone Like an Athlete
Anyone who comes through Hybrid Performance Group's doors is an athlete — someone who is active at any age. This could be the weekend warrior who runs miles on weekends or even your average soccer mom.
"[Treating everyone like an athlete is] recognizing that there's more to life than just going through the motions and that athletic drive to perform, to be better, to improve yourself, that's something we can find in anyone's health."
New clients have plenty of options at Hybrid Performance Group. If they've seen a chiropractor and have had plenty of success with one in the past, then they'll probably go to Tyrel. If it's physical therapy that has helped them out, then they'll start seeing Devee. If you have a preference for your doctor being a man or a woman, that option is there. It's hybrid. It's a one-stop shop with an encompassing atmosphere for anyone with the goal to get better.
Clinicians will go over paperwork before each patient's first appointment to figure out the best approach and options. It's a fairly customizable and flexible system that allows clinicians to tailor treatment plans.
The goal at Hybrid Performance Group is to find out what the needs are of a patient, where they're at in their process and healthcare, and getting patients where they have to be. It's about bringing in a well-rounded atmosphere that helps cover a wide range of needs.
The Hybrid Recovery Room
Hybrid Performance Group offers the general public the same modalities top-level athletes use. One such modality is an athletic training facility, similar to the one at Ohio State University. Hybrid Performance Group is no multi-million dollar facility, but Tyrel and Devee strive to bring the quality of high-level elite athlete care to the general population.
In the Hybrid Recovery Room, which, like the athletic training facility, brings state-of-the-art recovery equipment that are used by Division I and pro-athletes to the masses. Its modalities are utilized to treat stress and injuries and to keep the body healthy.
The Hybrid Recovery Room has massage chairs and compression pumps, which promote the recovery of lower extremities. It offers electrical stimulation, ultrasound, Kinesio taping, cupping, hot-cold therapies, and more, which are all observed under the guidance of Tyrel and Devee.
"If you think about the purpose of the things we have in there, really, with the stress people go through and then also pursuing an active lifestyle, they are the ones who need to be in here."
Tyrel and Devee focus on patients' activity levels, the things patients participate in, and training cycles. From there, they will write a personalized "prescription" for how often patients need to be in the Hybrid Recovery Room and what they need to do while they're in there.
Prepare. Perform. Prevent.
First-time patients entering Hybrid Performance Group can expect to undergo a process based on the clinic's motto: Prepare. Perform. Prevent.
Tyrel and Devee prepare patients for success. They'll start working with patients to understand the patient's personal needs and goals. They'll identify patients' problems and go from there to develop the best plan to prepare patients for success.
Problems, such as an injury, make it difficult for a person to perform. This could be anything, from a baseball pitcher whose dislocated shoulder makes pitching painful to a powerlifter experiencing L5-S1 discomfort in the deadlift because their glutes are disengaged. Hybrid Performance Group will continue to work with patients even after the dysfunction is gone. That way, patients can continue to perform to the best of their abilities.
One injury can lead to another injury or even a repeat injury. This is another reason Tyrel and Devee will continue to work with patients even after they're no longer experiencing pain. It's imperative to prevent injuries through what Tyrel believes is the most important thing Hybrid Performance Group has to offer patients: education.
"At the end of the day, there's a lot of things you can be doing to yourself, and that education process is how we really look to help other people because they can benefit from everything we have here, but we also want to be a guide to them on how they can address their own problems and put that power into them as patients, as athletes, and as individuals to take care of themselves and not rely on us for pain."
For More Information
You can visit Hybrid Performance Group in-person at 1505 Delashmut Ave., Columbus, OH 43212, online at hybrid-performance.net, email feelgreat@hybrid-performance.net, or call 614-400-5327 to schedule your appointment. You can also follow the clinic on Facebook and Instagram. On a personal note, follow Tyrel's column here.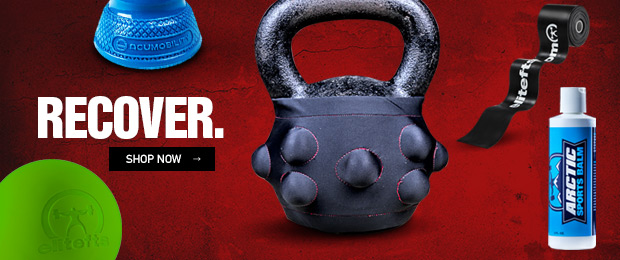 Loading Comments...