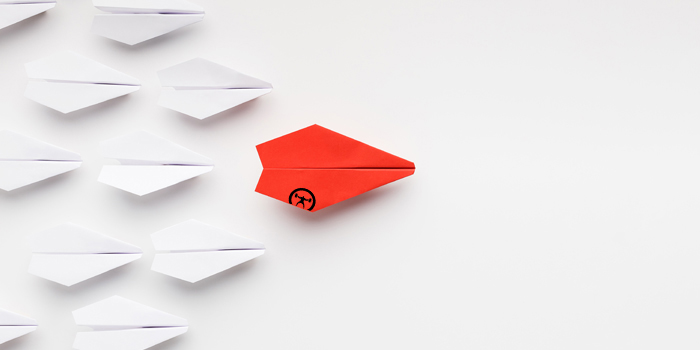 "We make a living by what we get, but we make a life by what we give."
This is not only true for clients or potential clients, but it's also especially true regarding your peers and the people you manage… your team members.
Personally, I don't love titles, and I especially don't like calling team members "employees."  They are much more than that. It is the same reason we don't call our clients "customers."
The point is, when you lead a team, the sole responsibility of that leader is the TEAM! Teams take on the personality of the coach. Love him or hate him, Bill Belichick takes care of his team. He's far less interested in becoming a celebrity than winning football games. His team has taken on that persona as well, willing to go above and beyond the calling, taking pay cuts, accepting new roles, all for the greater good of…that's right…winning! Humility is the major undertone of that team—no one is bigger than the franchise, as seen with the recent move to walk away from Tom Brady.
---
RELATED: The Need for a Calm Leader in 2020
---
To reiterate the first point before moving on, you have to genuinely CARE about the team to lead one successfully.
Leading through a crisis lends a whole new set of challenges.  Uncertainty leads to fear, and fear leads to paralysis by analysis.
During this time, there have been three major contributing factors in continuing to stay above water and keep the team engaged in daily progress:
1. Unused Capacity = Opportunity
When was the last time your team working session after-session had the chance to improve their skills on Mindbody, learn how to update the excel lead tracker, take a hard look at improving the class schedule, or completing a full internship course guideline?
When the going gets tough, the tough get going. This couldn't be more evident with effort, ideas, and willingness during a time period like this. It can help leaders re-visit their accountability charts to help fill in the holes and make more team members even more valuable.
2. Everyone Bears the Burden
This is self-explanatory. In a crisis, everyone must pull their own weight. An acknowledgment when we first started was key. Mapping out what work would look like moving forward, expectations, etc.  When the cards are put on the table, it gives people the onus to decide whether or not they are with it.
I'd rather know upfront who is ready to go to battle with me than find out months down the road when the pieces are being put back together.
3. FaceTime
Literally and figuratively. Throughout the lockdown, we maintained our weekly meeting schedule. We kept up with the owner's meeting, advisory meeting, coach's meeting, and bi-weekly team meeting. This cohesiveness kept accountability high.
Oftentimes, leaders expect team members to "get it." It doesn't work like that. Clear cut direction, accountability, and this FaceTime communication leads to long term results. We also give our team members the opportunity to contribute to our meetings. NO ONE likes to be lectured at with no opportunity to weigh in and contribute. Oftentimes the quietest people by nature have the best ideas.
We start meetings with a topic pertinent to the daily agenda and share our thoughts on the said topic before beginning the meeting. It's a nice way to open up, improves focus, attention, and leads to more participation.
While many of us are still working remotely, it doesn't mean that the need for a break or vacation doesn't arise.
Keep it simple with a drill from a strategic coach with a quick, periodic text to check-in either every morning or Monday and Friday morning to ask, "What are you working on today this week?'' and "Where do you need support from the team?"
Take care of your people, provide shorter "sprint" days, and give acknowledgment of a job well done with opportunities to unplug, refocus, and reset!
Header image credit: milkos © 123rf.com
---
Dan Goodman is the co-owner of Varsity House Gym, a strength and conditioning facility catering to elite athletes and weekend warriors alike. His passion for entrepreneurialism and business transformed itself into the internationally recognized Business of Strength seminars and podcasts. Dan is a proud family man and lover of traditional Italian Sunday dinners who currently resides in Bergen County, New Jersey, with his wife, Dana.