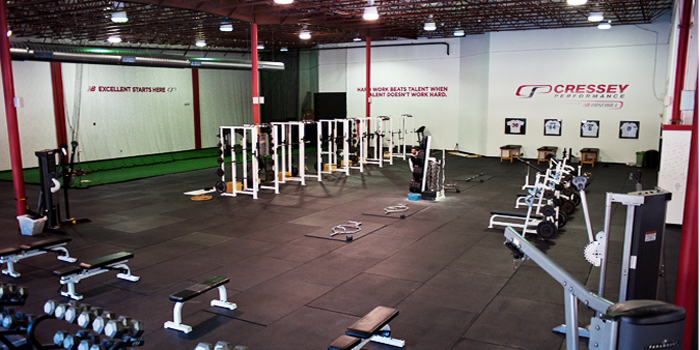 There are coaches in this industry that have done things backwards. Too many "coaches" start as experts, complete with blogs, eBooks, and unsolicited client testimonials written by themselves. This practice of self-proclaimed expertise is not only becoming easier, but more common.
Eric Cressey has earned every accolade he's received through unrelenting passion to improve as a coach. He didn't start as an expert; he earned the title. The respect from his colleagues and the admiration from his athletes comes for the same place: Cressey's selfless work-ethic to help coaches and athletes achieve what they wouldn't without him.
The message Eric Cressey delivers in the form of continuing education comes not from a desire to promote himself but from a sincere obligation to educate and motivate the people he contacts. Cressey has paid his dues in an industry full of short-cuts.
Topics Covered in This Podcast
Luck is Where Preparation Meets Opportunity
The Biggest Changes Eric Has Seen in Baseball
Communication with Coaches
Do No Harm, Do No Good?
Educating Athletes
Best Schedule Scenario for In-Season Training
This May Not Be Bad, But Is There Something Better?
Emotional Separation of Training
Traits of Elite Level Players
"There's What You Know and What You Can Implement" — Mike Boyle
Eric Cressey's "Bang-for-Your-Buck" Exercises
Deadlift Tips for Athletes
Speed Training for Baseball
Replicating and Simulation Versus Carryover on the Field
The Importance of Staff Synergy
The Law of Repeated Exposures
The Best Advice for Young Coaches
How to Reach Eric, Upcoming Events
The Eric Cressey File
Eric Cressey is president and co-founder of Cressey Sports Performance, with facilities located in Hudson, MA and Jupiter, FL.  A highly sought-after coach for healthy and injured athletes alike, Eric has helped athletes at all levels - from youth sports to the professional and Olympic ranks - achieve their highest levels of performance in a variety of sports.  Behind Eric's expertise, Cressey Sports Performance has rapidly established itself as a go-to high performance facility among Boston athletes - and those that come from across the country and abroad to experience CSP's cutting-edge methods.  Eric is perhaps best known for his extensive work with baseball players, with more than 100 professional players traveling to train with him each off-season.
Cressey, a Certified Strength and Conditioning Specialist (CSCS) through the National Strength and Conditioning Association, received his Master's Degree in Kinesiology with a concentration in Exercise Science through the University of Connecticut Department of Kinesiology, the #1 ranked kinesiology graduate program in the nation. At UCONN, Eric was involved in varsity strength and conditioning and research in the human performance laboratory. Previously, Eric graduated from the University of New England with a double major in Exercise Science and Sports and Fitness Management.
An accomplished author, Cressey has authored over 500 published articles in all.  Eric has published five books and co-created four DVD sets that have been sold in over 60 countries around the world.  Eric has been an invited guest speaker in five countries and 19 U.S. states. His Master's thesis, "The effects of 10 weeks of lower-body unstable surface training on markers of athletic performance," was published in the Journal of Strength and Conditioning Research, and Cressey was a co-author for the International Youth Conditioning Association (IYCA) High School Strength and Conditioning Certification. He serves on the advisory boards for both the IYCA and Precision Nutrition, and is a baseball consultant to New Balance.
As a competitive powerlifter, Eric holds several state, national, and world records. A mainstay in the Powerlifting USA Top 100 lifts in his weight class, Cressey is rapidly approaching Elite status with competition bests of 540 squat, 402 bench, 650 deadlift, and 1532 total in the 165-pound weight class.  He is recognized as a coach who can jump, sprint, and lift alongside his best athletes to push them to higher levels - and keep them healthy in the process.
Eric's writing and his work with athletes have been featured in such local and national publications as Men's Health, Men's Fitness, ESPN, T-Muscle, Yahoo Sports, The Boston Globe, The Boston Herald, Baseball America, The Worcester Telegram, Perform Better, Oxygen, Experience Life, Triathlete Magazine, Collegiate Baseball, Active.com, The Metrowest Daily News, Parents and Kids, and EliteFTS.  In the business world, Eric has worked with several start-up companies as both an angel investor and advisor.
Although prepared in a variety of bodies of knowledge, Cressey specializes in applied kinesiology and biomechanics as they relate to program design and corrective exercise; maximal relative strength development; and athletic performance enhancement. Feel free to contact Eric at ec@ericcressey.com.
About Cressey Performance
Cressey Performance is a high-performance training facility designed by athletes for athletes, and those looking to make a serious commitment to their long-term health. CP provides athletes with an environment in which they can identify and work toward quantifiable improvements both inside and outside the training facility.  With an emphasis on individualized goals and needs, each client is provided with unique programming and the coaching necessary to carry out these measures effectively. Recognized for its no-nonsense, motivating training environment with just the right mix of science and attitude, the knowledge displayed and results attained at CSP has led to success at local, national and international levels.
---