LISTEN: Table Talk Podcast #51 with Chris Bartl and Scott Paltos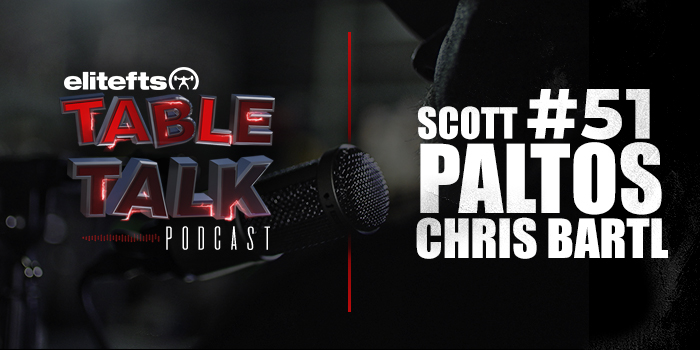 Adding a new twist to Table Talk Podcast, co-hosts Matt Goodwin, Josh Goedker, and Tim Edmonds interview Chris Bartl and Scott Paltos. But wait...
WHERE'S DAVE TATE?
Don't worry, he'll be back for specific episodes. We hope you enjoy this new format. Be sure to give us feedback in the comments below. In this interview, the guys discuss the state of their gyms, adjustments made to their training style, athlete transition out of quarantine, business decisions post COVID-19, and more!
Our Guests
Back to our guests, both Chris Bartl and Scott Paltos have been featured on our site as they are valued customers of elitefts.
Chris Bartl is the strength coach at Mount Baker High School in Deming, Washington. Read more and check out his school's layout!
Scott Paltos is a middle school physical education teacher, a high school football coach, a gym owner, and a lifelong elitefts customer. For the past 15 years and counting, he runs Foundation Training Systems, a gym where he trains both athletes and general population adults. View Scott's home gym!
Our Co-Hosts
Tim Edmunds is a Canton, Ohio native and currently lives in Lexington, Ohio with his wife Dairia, two sons Tyson and Braxton, and dog Moose. Growing up in a fitness-obsessed family, Tim went on to Bowling Green State University to study Exercise Science and built his career in the Health Club and Sports Nutrition Industries. Over the past two decades, Tim has been involved with everything from health club and CrossFit ownership to working with large sports nutrition websites and brands on their digital marketing. Tim joins the elitefts as an integral part of their eCommerce sales and marketing team.
Matt Goodwin, Director of Sales at elitefts is closing in on ten years of equipment sales experience.  He's the husband to Tracy and the father to Kaleb.  Matt loves football, baseball, lifting the weights, and long walks with Bella the bulldog. On the contrary, Matt hates sharks, oceans, snow, rain, and light beer.  "I enjoy selling people their dreams, nothing better than seeing a weight room come together. " Words he lives by: Never count on money you do not have and complacency is the enemy of success. 
Josh Goedker is a Detroit, Michigan native and currently lives in Dublin, Ohio with his wife Kim. Luckily for Josh, his passion is geared towards the digital media realm and not Michigan football. Josh got his bachelor's degree in Television and Digital Media Production from Ferris State University in northern Michigan. After a short stint with Whitehouse Post in Chicago, Josh has been leading the media department at elitefts for the past six years.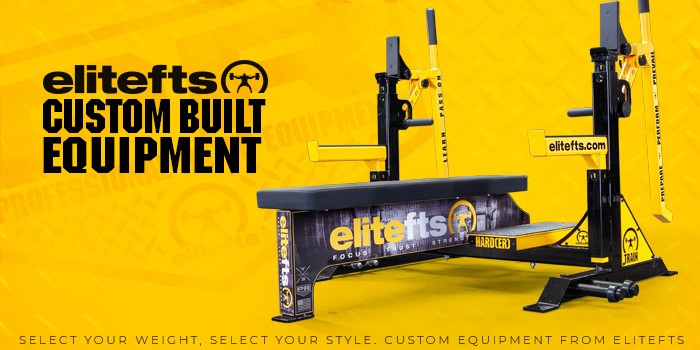 Loading Comments...