Motivation, Sports Performance
Countdown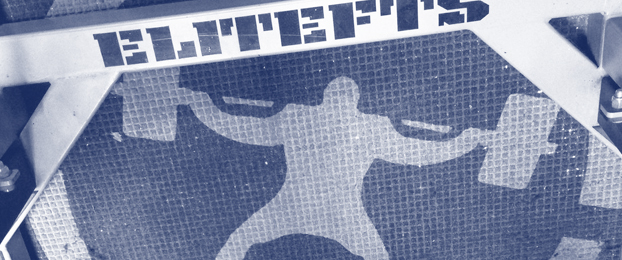 We arrived at Metropolis (a night club) at 6:00 p.m. The fights were scheduled to begin at 8:00 p.m. The time had finally arrived—Ryan Farhat's mixed martial arts (MMA) debut.
Stonnie (Ryan's skill coach and a professional MMA fighter), Ryan, and I relaxed backstage as we waited for the fight. We were confident because we knew that we had done everything we could to prepare for the fight. Ryan is a coach's dream come true because he displays a warrior's work ethic and drive. He is an auto mechanic who works on cars 12–14 hours per day and trains 2–3 hours per day, six days a week. On top of all of this, he has extraordinary athletic ability. His body awareness, quickness, and adaptability are as good as anyone's I have ever seen. He displays a strong confidence in himself as well. When an athlete knows he has put in the work and done everything he can to prepare, he is usually confident. Whether he wins or loses, he can hold his head high.
Once all the fighters and their teams were gathered backstage, the events took place in the following order—weigh-ins, physicals, rules meeting, and fight card line-up. We were the seventh fight on the card. In regards to our opponent, he had already had a few fights, was very athletic, and was a good grappler.
Everyone backstage was relaxed and quiet until the show began and the music started blaring. Once the adrenaline started pumping, some guys began hitting the pads, jumping rope, and grappling. One even started break dancing (our opponent). Ryan hit the mitts for a couple minutes and worked on some grappling. As fight time edged closer, Ryan's confidence seemed to grow. A few guys approached me and said, "Your guy looks tough." I agreed because he appeared lean and muscular and possessed the stare of a stone cold killer. He displayed cat like quickness as he hit the mitts and grappled.
The countdown ended. It was time for war. Ryan went out very aggressive, throwing a lead right hand that missed by a hair. He drove his opponent into the cage. They ended up on the ground with Ryan in his opponent's guard. This is exactly what his opponent was looking for. Ryan dropped a couple of blows (with little effect) while they were on the ground. He wrapped up Ryan's right arm as he was attempting a shoulder lock.
Ryan was in danger of being submitted. He remained calm and lifted his opponent off the ground. Ryan pushed him into the cage and threw a couple of heavy body shots, which were very effective. These blows resulted in his opponent turning his back and extending his body. Ryan snatched his neck, took him to the ground, and ended the fight with a rear naked choke. The fight ended at 92 seconds into the first round.
Backstage after the fight, Ryan's opponent congratulated him and asked about his conditioning program. His opponent was amazed with his quickness and power. Ryan referred him to me in regards to questions about his conditioning regimen. I began explaining to him specific concepts of conditioning. Next, he began to give me detailed information concerning his training regimen. His training was probably detrimental to his performance. He was another case of a kid with tremendous ability being led down the wrong pathway in regards to physical conditioning. Hopefully in the future, I will be able to work with him and steer him in the right direction.
In the next few weeks, I will give readers an in-depth look at Ryan's training regimen as he prepared for his debut cage fight.
UPDATE: Since this article was written, Ryan Farhat has had over 50 MMA fights. He has done very well with an impressive highlight film and only three or four losses. I have mentioned his name before, and we still say he is destined to be a world champ. He currently trains at Milletich's place. Watch out for this guy.
Loading Comments...