Letter of Appreciation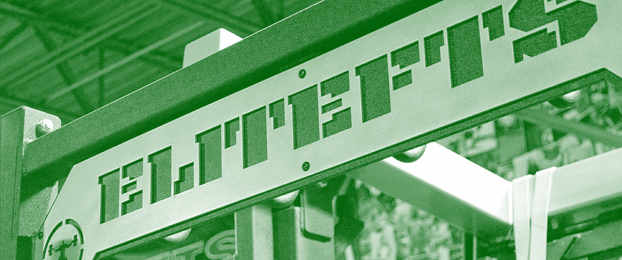 I would have had this to you sooner, however, my wife and I recently relocated and it has been a little hectic getting situated.
I hope that this can be posted on the site as I feel that it is important
for all newcomers to the EFS to recognize the high quality of customer
service which EFS provides.
As some of you may or may not know, I am a strength coach and I have a few
articles posted on EFS with regards to strength training and MMA. I have
been a customer of EFS, and Darkside desciple, since 2000-2001. The customer
service that I have, and continue to receive is UNPARALLED. However, the
incident that fueled my motivation to create this letter of appreciation
TOPS THE CHARTS.
A few months ago I decided to go for it and construct a garage gym in which
to work with athletes privately, and perform my own training for
powerlifting. I called up Matt and between the two of us we determined how
to get the most bang for my buck. I wanted to order everything through EFS
as I am a loyal customer, however, Matt advised me to buy my weight plates
at a local distributor in order that I wouldn't get destroyed by the freight
charges if I were to order my plates through EFS. Passing on a sale, a
pretty big sale, to help me out was about as stand up as it gets, however,
what happened over the next few weeks completely outshined everything.
I ended up ordering the standard power rack, GHR, pro-reverse hyper, texas
power, squat, and deadlift bars, SS bar, and a trap bar.
With respect to the power rack, it was very important to me that the rack
possessed certain dimensions that would allow me, and my lifting partner, to
squat as wide as we like. Thus, prior to ordering, I made sure to verify
that the rack was in fact the dimensions that were listed on the EFS
website.
After I received the rack I measure it and it turned out that it did not
match the dimensions listed on the site. I called up Matt and told him my
problem. It turned out, to the best of my understanding, that through the
process of EFS switching manufacturers/contractors over the years, the
dimensions of the rack, listed on the website, did not get updated. I asked
Matt what could be done to make things right and he said that I would be
taken care of and that he would talk to Dave and get back to me in a day or
so.
Matt called me back the next day and informed me that he spoke to Dave and
that they decided to have me keep the rack which was sent to me and that, in
order to make things right, they would talk to their manufacturer and have a
second rack sent to me according to the dimensions that we talked about over
the phone. This second rack was sent to me FREE of charge! courtesy of EFS.
I have to admit that I knew that EFS would take care of me, however, this
act of total righteousness completely blew me away.
Now I realize that many of EFS' loyal customers are already well aware of
the fact that if you are a customer of EFS than you will be taken care of,
however, I cannot stress enough, the importance of customers supporting this
company so that it prospers financially.
Now, for those of you who are either a new aquaintence of EFS, or have been
wanting to order equipment from EFS but are hesitant, for what ever reason,
or are looking for a cheaper alternative, then LISTEN UP...
YOU GET WHAT YOU PAY FOR. The equipment which is distributed and backed by
EFS is BOMB PROOF...BOMB PROOF.
And let's not forget for ONE MINUTE, the gigantic database of FREE
information which is provided on the EFS website, which also includes the
participation of the q and a staff (some of whom are former world class
athletes, current professional/elite level strength coaches, and elite
powerlifters), who VOLUNTEER their time.
EFS is UNRIVALED, this company HAS NO EQUAL within the strength training
community, and it is the responsiblity of us customers to support EFS so
that it not only sticks around, but makes the kind of revenue that it
deserves. If customer support/information sharing and monetary success were
directly proportional, than everyone at EFS would be a gazillionnaire.
If you are someone who utilizes the free information offered by EFS, and
then either turns around and buys products elsewhere, or asks questions
regarding equipment that is not sold by EFS, then BAD ON YOU.
Find it within yourself to do what you can to support this company. I was
working as a bouncer at a night club, after completing a 5 year enlistment
in the military, while marketing myself to the athletic community, and
married, and I managed to save up enough dough to construct my garage gym.
Now, my wife and I have relocated and I am the head strength coach for a 1AA
Varsity HS football program which is 6 and 1, Hell Yeah!LOL However, I have
started all over financially, as well as attempting to recruit athletes to
work with privately. So once I can comfortably make rent each month LOL,
you can bet I will be ordering more equipment from EFS.
So a HUGE personal and public thankyou to Matt and Dave and the rest of EFS
for all that you have done, and all that you continue to do.
Pictures of me using the rack will get to you as soon as I figure out how to
email a F*!#ING digital photo the right way.LOL!
James Smith
Loading Comments...