Motivation, Program Design, Success/Business
Programs that Work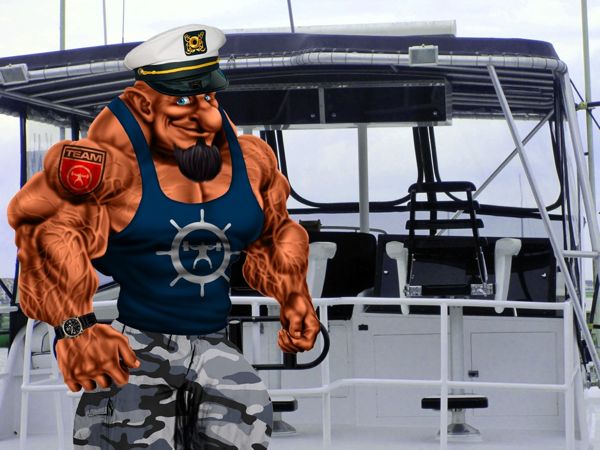 Thank You
To all those who supported the Programs that Work e-book, if you ever doubt…
one article can't make a difference - think of this - it provided the content to make this book happen.
one tweet can't make a difference - think of this - they certainty lead to a couple donations.
one "like" "share" or "post" can't make a difference - think of this - these lead to even more awareness and donations.
that $10 for one e-book won't matter that much - think of this - it will grant six wishes.
that "meatheads" don't care and only "lift things up and put them back down" - think of these children.
When you add up all the tweets, Facebook posts, articles, newsletters, blog posts, links, shares and so on, what you are left with is a bunch of "meatheads" donating $10 for a manual that will make the wishes of six children come true!
I'm the kind of person who likes to know where my money is going. I'm sure many of you are the same way. When I was first sent a thank you letter for our donation, I asked that it be addressed to everyone who supported this because YOU made this happen.
-Dave Tate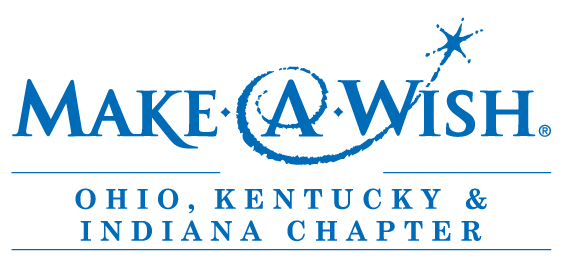 The Letter
Dear Make-A-Wish® supporter,
On behalf of the Make-A-Wish Foundation® of Ohio, Kentucky and Indiana, thank you for your support through your purchase of the elitefts™ Annual Holiday Training Manual. You helped make the heartfelt wishes of central Ohio children with life-threatening medical conditions come true.

Watching a smile stretch across a child's beaming face during a wish is a powerful inspiration for all. A wish renews the spirit of a child and family and offers hope for the future, strength for tomorrow and a joyful experience.

Due to the sincere dedication from elitefts™ to this annual campaign and your generosity to support it, six local children's wishes will be brought to life. 

 Three-year-old McKenzie has endured a liver and small bowel transplant and wished for a Disney-themed play area. Due to her condition, McKenzie is unable to travel to Walt Disney World® Resort, so the Make-A-Wish Foundation® is bringing the magic to her backyard. 

 Thirteen-year-old Kendra is battling acute lymphoblastic leukemia and wished to go on a Disney Cruise Line®. Eager to have some time away from doctor's appointments and medical tests, Kendra will finally be able to swim in the ocean and spend quality time with her family.

Four other local children will also be granted their most heartfelt wishes, all thanks to elitefts™ and generous people like you raising a grand total of $30,000 this past December.

We thank you again for your kind support, compassion and for bringing the hope and power of a wish to these special children.

 Best Wishes,

Susan McConnell

President & CEO

Make-A-Wish Foundation® of Ohio, Kentucky, and Indiana
Profiles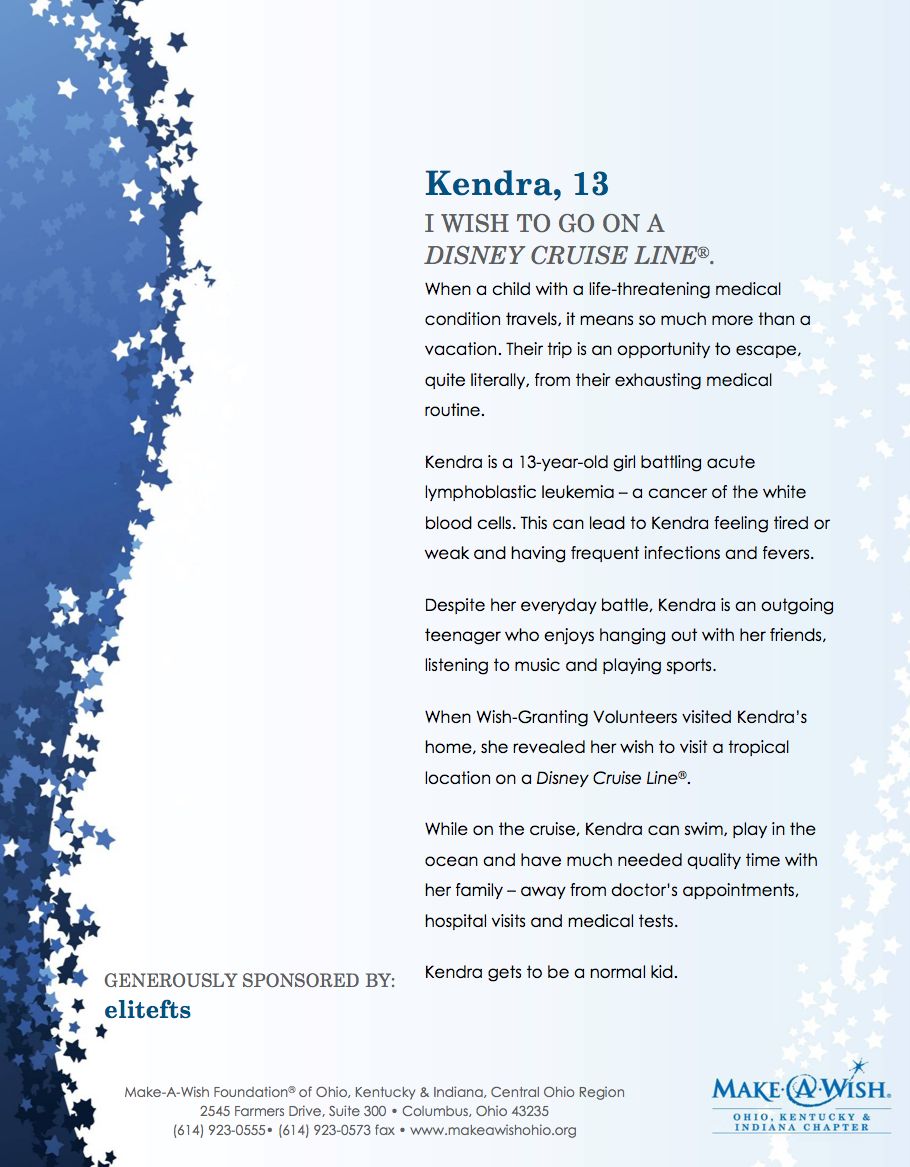 Loading Comments...