Top Five Ways to a Kick Ass Garage Gym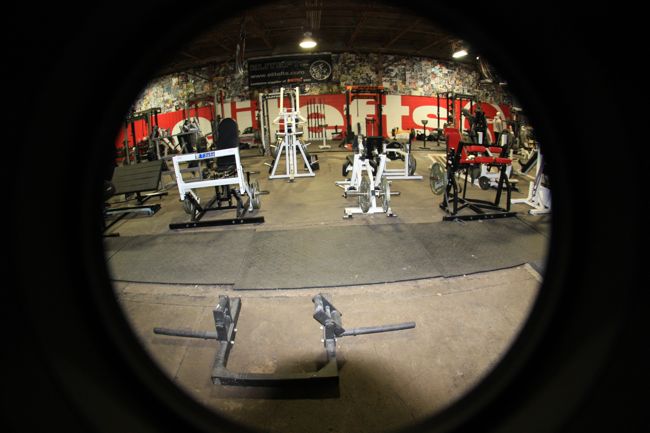 Top Five Ways to a Kick Ass Garage Gym
When I first went to the Underground Strength Gym in 2008, I had no idea what to expect. I went out to see Zach Even-Esh and Joe DeFranco for the "Lost Secrets of Strength Training" seminar. When I arrived, I knew then and there that owning a garage gym was exactly what I wanted to do. I walked into my first gym at the age of twelve. It was old and hot with Metallica blasting and big dudes everywhere throwing weight around like it was nothing.
On November 30, 2011, Daman's Strength Training (DST) celebrated two years of business. Over the past three years of traveling, investing, and building my business (running it for two years), I've learned what really matters when running a garage gym.
Here are the top five ways to run a kick ass warehouse gym:
1. Stars of the show: Your athletes/clients should be the stars of the show. No one cares how ripped and jacked you are on a daily basis. Your athletes/clients need to know that they are what matters and that you are 100 percent focused on their results. You need to turn them into stars with success stories and before and after pictures. You should be posting more video of the athletes/clients training and less of you training. Without your athletes/clients, you're nothing.
Before: 78 lbs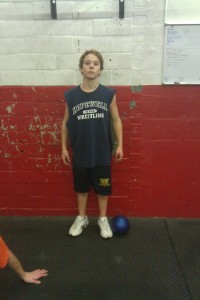 After: 112 lbs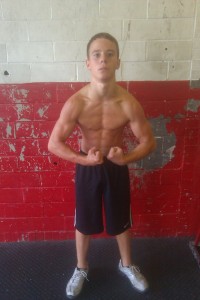 2. Make your gym viral: Turning your gym into the talk of the county should be your primary goal. How will people know you exist? Going viral takes time and lots of action. If you train athletes, contacting schools should be your number one priority. Even though you might hit a road block connecting with some schools, you have a chance to create a personality behind the business. Thank them for their time in speaking with you or calling you back. Always offer future assistance. At DST, we have a least one athlete from each school all over the county. That's eleven school districts with multiple athletes, both male and female.
3. We are family: If you have to force this, you might need a new profession. Building a family atmosphere is huge when running a garage gym. DST is 800 square feet. We only accept serious athletes and can't settle for average. Don't just be a pushy coach. Be a serious role model that expects the athletes to do what they need to do. Be straight up with your athletes and what you expect from them. This will help you build the family. At the end of our first summer, we took the athletes to PNC Park to watch the Pirates. I would have rather went to a Steelers game though! At the end of February, we're hitting up the bowling alley for some cosmic bowling. This summer I'm planning to take a bus and go to the paint ball park. Now that's going to be sick!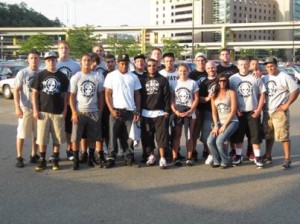 4. You are a coaching facility: Just by having a garage gym, you look hardcore. Telling parents that you're hardcore means nothing to them. What will separate you from other garage gyms is your coaching ability and the results you produce. The athletes at your gym are in desperate need of coaching or they would have gone someplace else. Worry less about what people perceive your gym to be and make your garage gym known as a coaching facility. When I speak at banquets or events, I always start off with this: "My name is Rick Daman. I own Daman's Strength Training. We are not a gym. We are a coaching facility..."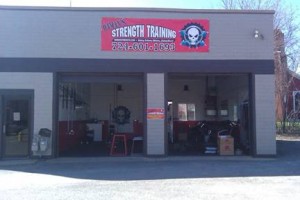 5. Build integrity and trust: When training young athletes, you have to remember that parents are intrusting you with their child and hard earned money. Your word means more to those athletes then you think. While you're concerned with getting them as strong as bulls, the family wants to know if you really care. Have you been to any of your athletes' games? This is awesome to experience because they see you as a role model and someone who actually cares about their success.
During my first year with my gym, I knew in my head that I needed to build that trust and integrity throughout the community. Other than getting a referral from someone, nothing is better than when you meet someone and they ask you, "Do you own that gym in downtown Monaca?" And you reply, "Yes, I do." They continue the conversation by saying, "I've heard nothing but great things about you and your gym."
The best part is they don't have any kids, friends, or relatives in the gym. They've just heard through word of mouth. Always remember this—the good word travels fast, but the bad word travels even faster.
Loading Comments...