Motivation, Powerlifting, Training, Video
Two Decades at the Top: Schwab's Secrets to Longevity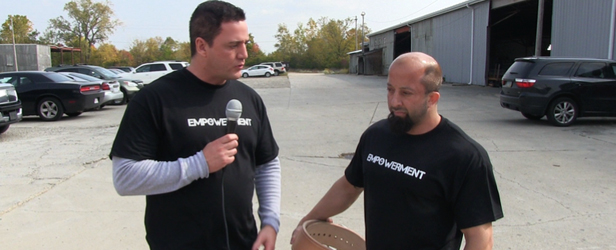 Brian Schwab's longevity in the sport of powerlifting (he is the longest standing still-competing member of elitefts™ and 20-year veteran of the sport) should be enough to catch any aspiring lifter's attention. He has managed to be nationally ranked in the 148 and 165-pound weight classes for more years than most lifters even stay in the sport. Schwab spent eight consecutive years as the number one ranked 148-pound lifter in the world, by Powerlifting USA's records. He holds the highest all-time total in the 148-pound weight class and is an Arnold Classic WPO Champion in the lightweight division.
Schwab is now bringing together all of the knowledge his experience has granted him. As Schwab releases The Minimalist M2 Method, we're giving you, the readers, an opportunity to become more familiar with him. In this second video inquisition with Schwab, Senior Content Manager Steve Colescott asks about Brian's injury history and what has allowed him to stay in the sport for so long.
What injuries has Brian overcome and how many meets has he done? (0:16)
How has Brian avoided serious injury? (1:20)
How has Brian's light weight class influenced his longevity? (2:41)
Specialized warm-ups and restorative techniques (3:13)
Related Articles
Unrecognized Legend of the Sport
A Day in the Life of Brian Schwab
---

Loading Comments...