Under The Bar: Tom the Turkey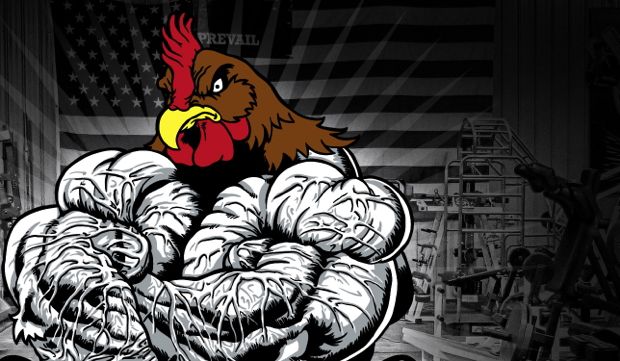 Another letter from home...
Dear David,  You may be sorry you started the Angry Bird thing. It gives me a reason for special thoughts on a quiet evening as well as a reason to share them with you.  My love, Mom
Mom's Angry Bird of the week – TOM the Turkey!
Thanksgiving Day is indeed the day of the Turkey. For that reason, I am waging a protest on behalf of Tom the Turkey against the media regarding the attention paid to Halloween and Christmas and the lack of for Thanksgiving.
It seems Halloween has taken over the month of October, as we now celebrate for days prior to, as well as those after October 31st. The pumpkins and all their spooky friends join together for parades, parties, and as a finale, they invite all the children to join them as they go door to door on a designated "Trick or Treat" night. They gather pounds of sugary treats from the friends they visit, resulting in one huge, national sugar high. Finally, as October ends, we find many children suffering tummy aches with only the yucky treats left in their bags.
Suddenly, the Halloween decorations disappear, and in their place, all the signs of Christmas appear. So, what happened to November and Thanksgiving? The poor turkeys have stuffed themselves over the past year in order to be the center of attention on Thanksgiving Day. For one week, they get their pictures in the newspaper grocery ads, and then to  add to their humility, they have to share their time on TV cooking shows with all of the other Thanksgiving dinner side dishes (even the Halloween pumpkins dauntingly come back to torment with their fancy pies).
Christmas has a great significance in my life; however, I feel the need to celebrate the meaning of Thanksgiving before moving on to that most important day of the year. There is something special about celebrating the things that you are thankful for before celebrating the birth of the one to whom you are grateful.
So, FYI, Thanksgiving has been an annual holiday in the United States since 1863, with claims that the first was held in El Paso, Texas in 1598, while a Virginia colony says it started there in 1619. The modern Thanksgiving Day started in Plymouth, Massachusetts in 1621, when the pilgrims gathered to celebrate their harvest. Finally, George Washington, the first president of the United States, proclaimed the first national Thanksgiving Day in 1789.
Halloween, however, was not a recognized holiday in the United States until the American traditions were established in the years between 1920 and 1950. Today Americans spend an estimated $6 billion dollars annually, making it our second largest commercial holiday.
All things considered, I think it is time to pay homage to those deserving turkeys. However, until we find a way to help poor "Tom" better commercialize Thanksgiving, I guess we all will have to accept things for what they are. Nevertheless, this year, PLEASE do the turkeys a big favor and take time to celebrate a day that although it has little monetary effect on our economy, memories of it will last forever with your family. Make it a day to be together, be thankful, and above all, appreciate the blessings you have.
Thanks + giving = Thanksgiving
Thanksgiving is the time for family and friends – On Halloween, we entertain ghosts, goblins, and witches.
On Thanksgiving we eat good, hearty food - On Halloween, we indulge in candy of all, makes, flavors, and calories.
Thanksgiving is a time to be grateful – We are grateful when Halloween is over.
Loading Comments...