Beef and Quinoa Dhal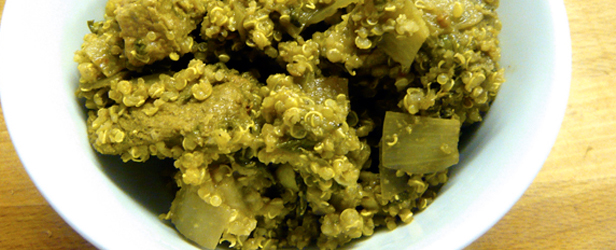 This is a nice and simple, high protein slow cooker recipe. Dhal is a traditional Indian dish usually prepared with lentils, but I've substituted quinoa to take advantage of its nutrients while using it in a recipe that is strong enough to give the usually bland seed a bit of a bite.
It's a super nutritious and exceptionally tasty one-pot dish that requires minimal prep time and no cooking expertise. Simply throw everything listed below, except for the spinach and quinoa, into a slow cooker for four hours on high. Then, add the quinoa and spinach and give it an extra hour on low. 'Nuff said!
Ingredients:
500g Grass Fed Beef
4 Handfuls of Spinach
100g Quinoa
1 tsp Ground Ginger
1 tsp Ground Coriander
1/2 tsp Ground Turmeric
1/2 tsp Ground Cumin
1/2 tsp Dried Chili Flakes
1 tbsp Butter (preferably from grass-fed cows)
2 Cloves of Garlic
1 Chopped Onion
Salt to taste
Enough boiling water to just about cover the beef
Serves 2 to 3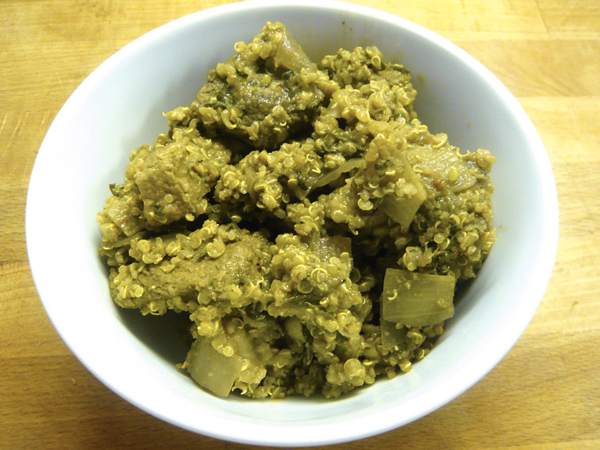 Loading Comments...