Optimum Personal Training: The Most Important Athlete Is the One That's Currently Training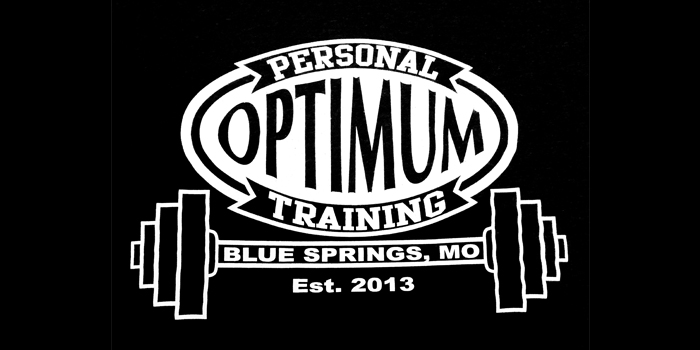 The first time I spoke with Josiah O'Brien was October of 2017. We first connected over social media and then began speaking over the phone about implementing conjugate theories with the high school athletes he was working with at the time. It only took a few minutes of speaking with Josiah over the phone to realize that he is one of the coaches out there doing good things with athletes. I can always tell when this is the case because the conversation eventually drifts from training concepts to how the coach can do a better job of advocating for what's best for the athlete without interfering with parents or sport coaches.
---
 RECENT: Full Circuit Athletics and the Role of Strength and Conditioning for Baseball Players
---
O'Brien's experience in the personal training industry began in December 2012 when he began offering his services out of the back of a local chiropractor's office. Only two years later he was working with high school athletes and had his own 1000-square-foot facility. In November of 2017, he expanded again by doubling his space and now works with so many high school athletes that he is forced to turn away general population clients. This impressive growth rate has been accomplished organically, through no promotion other than word of mouth in a predominantly rural area — no social media and no shameless self-promotion.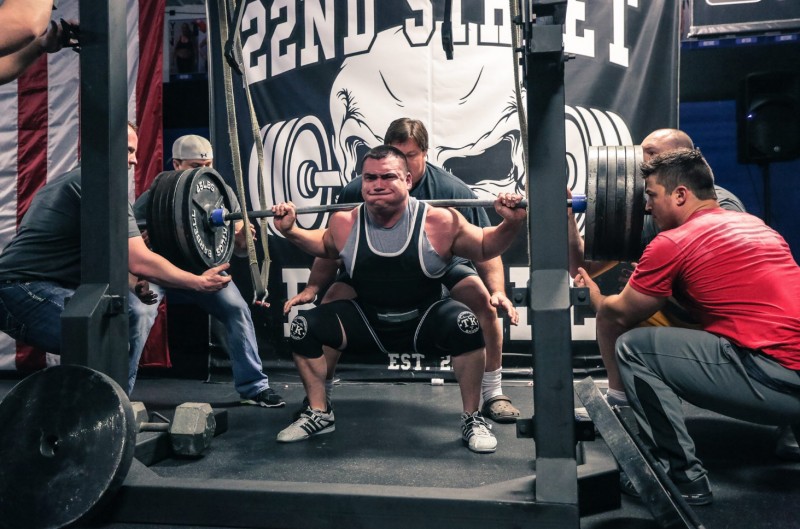 When working with clients, one thing O'Brien understands best is the importance of consistency and constantly chipping away at a vision. As a collegiate football player, he severely herniated three discs and was forced to spend a year undergoing rehabilitation. When he came back, he had to give up his defensive line spot and learn a completely new position. Day by day, he came back from his injury and found a way to earn a starting spot his senior year. Years later, he suffered from a freak accident in a powerlifting meet that tore nearly every ligament in both of his knees (it is even one of the top results when you do a web search for "the worst powerlifting injury ever caught on tape"). Undeterred, O'Brien continued to work 15-hour days, showing up in a wheelchair and working tirelessly.
"Six out of eight surgeons said I would never walk again," O'Brien said. "They obviously don't know me too well."
It is this resiliency that he wants to demonstrate to the young athletes he works with. While O'Brien says he loves to train people from all walks of life at Optimum Personal Training, this grit and toughness can go a long in impacting young athletes and building better performance.
The following video contains a graphic lifting accident but a great story:
O'Brien's training philosophy for young athletes is based on strength. Though he believes many training modalities are needed to properly develop a young athlete, strength is the foundation for everything else. "Strength training correctly at a young age can build a foundation within the body that the athlete will get nowhere else besides weight training," O'Brien said.
Because of this, his facility and services are designed to address what matters most for athletes, without focusing on the ineffective frills that larger facilities advertise. "In a day and age where large facilities with 50 yards of turf, agility ladders, bozo balls, wobble boards, and other amenities are trying to compete with one another by offering the same services, I am my own niche and my athletes perform like they should, " he said. "There is no amount of burpees, TRX push-ups, and wobble board bullshit that an athlete can do to prepare them for their sport like a proper strength training program."
The New Facility
Optimum Personal Training's current 2000-square-foot facility is the largest in its history and is outfitted with all of the components necessary for accommodating large groups of high school athletes. But this wasn't always the case. O'Brien has spent years building up from his first space, where he was training clients out of a local chiropractic business. Despite the small size, O'Brien had no difficulty helping his clients improve even then.
"This business had a small gym attached to it with a few machines, dumbbells, and pretty much anything you need to train for general fitness," O'Brien says. "I even added a few pieces of my own along the way."
As he reached a new clientele group—high school athletes—O'Brien knew he needed to expand. "Eventually I started training high school athletes and I knew that I needed my own spot with the essentials that would allow me to train them like they needed," O'Brien said. "I found a space that was roughly 1000 square-feet [and] added a power rack, GHR, Olympic bench, kettlebells, and a multi-purpose cable unit."
O'Brien continued to cram more pieces of equipment into his limited space over the next two years. Then he encountered an opportunity to expand again.
"The space next to me was vacant and my wife and I decided it was time for me to make a move and take the space," O'Brien said. "Construction began, the equipment purchasing started, and the space was all said and done in a month. It has everything I need and pretty much want for now."
Optimizing Personal Training
O'Brien believes that the small group and partner-training aspect of Optimum Personal Training is what sets him apart from other facilities in the area. Though other facilities in the area do offer training services, they are so large and have so many clients that the quality of training suffers.
"They have four or five trainers crammed into 3000 square-feet, or 20 kids grouped together with drastic age differences and different sports they are training for," O'Brien said. "The athlete becomes another number for the business and the focus of quality training for that athlete's needs are avoided."
His mission is to provide something entirely different from this experience. "I offer individuality," O'Brien said. "My clients receive undivided attention for the whole time they are in session. It is just me that runs my business, and I take pride in knowing that I have done everything in my power to build my business around programs that are tailored for each client."
This client customization is what leads to individualized results for O'Brien's clients — and it is also what has enabled Optimum Personal Training to grow without expensive marketing.
"Every client has their own program," O'Brien said. "There are no cookie-cutter workout plans where everyone does the same 'leg day.' My business has made it the last five years with little to no marketing. Word of mouth has kept the lights on in my facility and paid my bills. Showing that I genuinely care about my clients and not giving them some half-ass workout plan has kept me in business."
O'Brien also believes that the final component of Optimum Personal Training's success is the equipment. "I have the best equipment in the industry," he said. "I want equipment that is made to take abuse and withstand the test of time and I knew elitefts would provide that."
Some elitefts equipment at Optimum Personal Training:
---
621 NW Mock Ave
Blue Springs, MO 64014
816-294-6299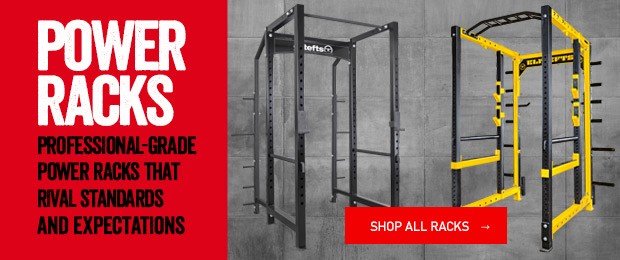 Loading Comments...