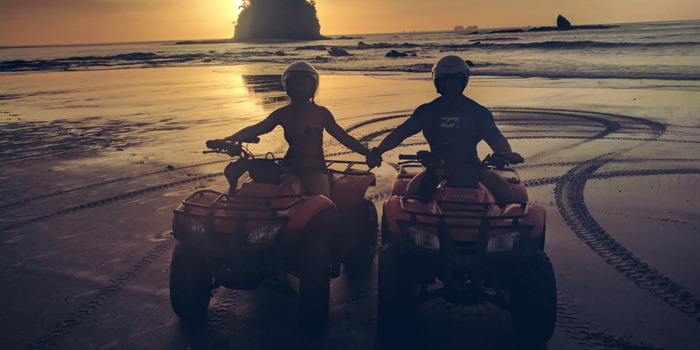 I'm not going to lie, the past 18 months have been difficult. The challenge teenage daughters present at unexpected moments cannot be understated. Attempting to implement culture change at my business proved daunting. Training and dieting to compete in the IFBB Arctic and Vancouver BC Pro competitions, which capped off my eighth time onstage in 13 months, was physically draining. It's no surprise that Christina (my bride and business and training partner) experienced angst for a vacation, which peaked heading into our 20th wedding anniversary this summer.
---
---
It's not like we don't spend a ton of time together, as she's my training partner, we allocate weekly date nights, and she works part-time at our business (which includes us sharing an office). However, we haven't spent a week alone on vacation since 2009, and a large quantity of time together doesn't always equate to quality time together. She'd expressed her feelings on a number of occasions at an increasing frequency over the past few months, but little did she know I had already started putting a plan in place last February.
Let's face it: single, married, with children, or without children, we are the busiest generation to walk the earth. In part due to technology, we live constantly connected and prompted by notifications of all sorts. My life is no different. In all of our haste and striving for more, we often fail to simply pause and remember the good times. My plan for Christina included a day full of "pausing" to remember some highlights and special places in the Seattle area. It started at our favorite coffee shop the first Saturday following my Vancouver BC competition.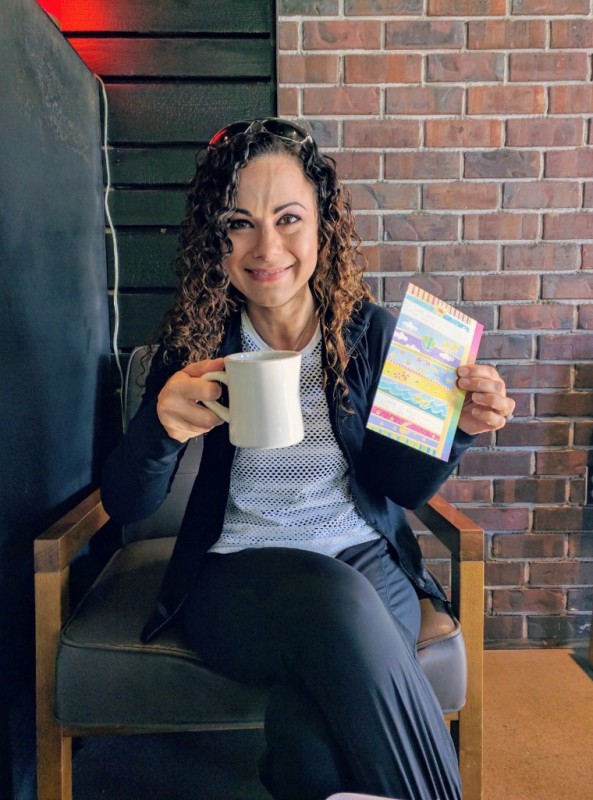 Urban Coffee Lounge in Slater Street in Kirkland is a Saturday morning ritual we both enjoy. We stop here for coffee and squash bread (Biotest FINiBAR for me) on our way to train legs at Gold's Gym. I planted the first card with the barista staff the afternoon prior, which they delivered to Christina upon our arrival. It stated something like this: "I know you sacrifice a lot for the whirlwind life we live, but today is all about you. All about remembering the joy you've brought to my life over the past 20 years of marriage."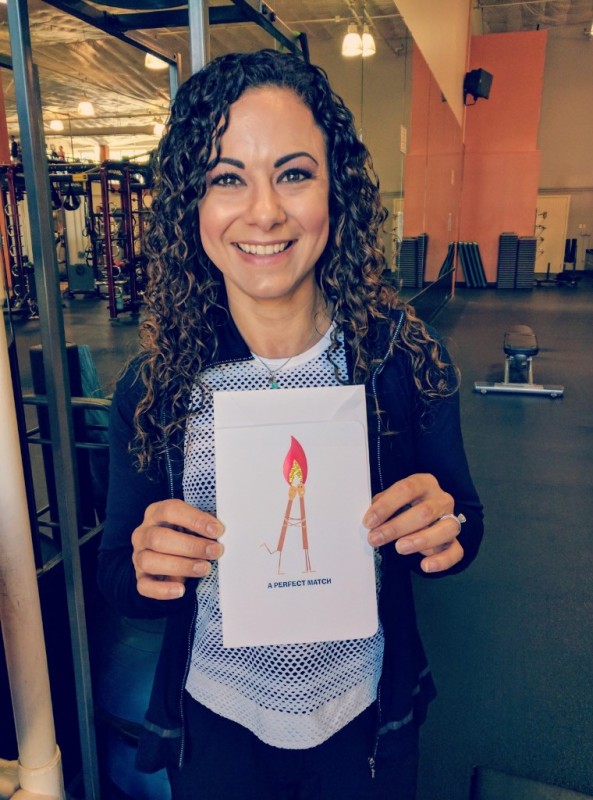 Christina and I trained together for the first time on our honeymoon and she's been a constant by my side in the gym ever since. Our next stop was Kirkland Gold's Gym and our weekly shared leg training session. Card #2 awaited her at check-in, and while we worked out my daughters secretly delivered a nice change of clothes to the back of my car.
The importance of recovery comes into play the older we get. One of our favorite places to facilitate that recovery process is Yuan Spa in Bellevue. Between the steam room, dry sauna, hydrotherapy cold pool, and talented massage therapists, this is our go-to place. She was slightly confused wondering how I got a change of clothes into my car without her knowledge, but a dress was necessary for our future destinations. The staff provided her Card #3, and after a couple spa treatments we headed to our next destination.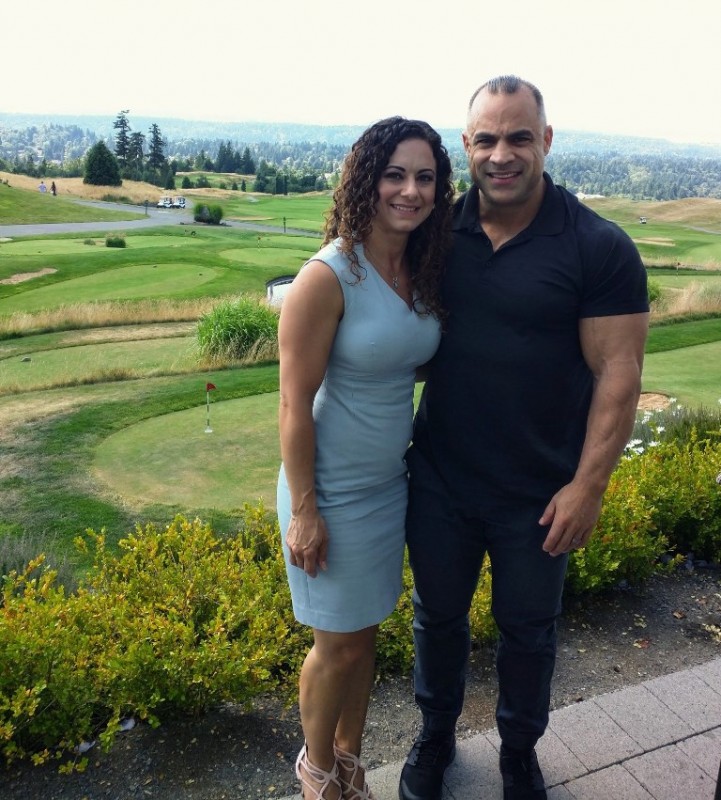 Calcutta Grill at Newcastle Golf Course holds a special place in our memory because of the amazing view of Seattle, Bellevue, and the entire Puget Sound region. We frequented this restaurant numerous times over the years for date night and I threw Christina's surprise birthday party here several years ago. Salad and a glass of wine accompanied Card #4 and a CD I made of some of our more memorable songs. Dinner reservations were later. The first song playing as we left was Melt With You by Modern English, because I told her when we first met that I would stop the world and melt with her.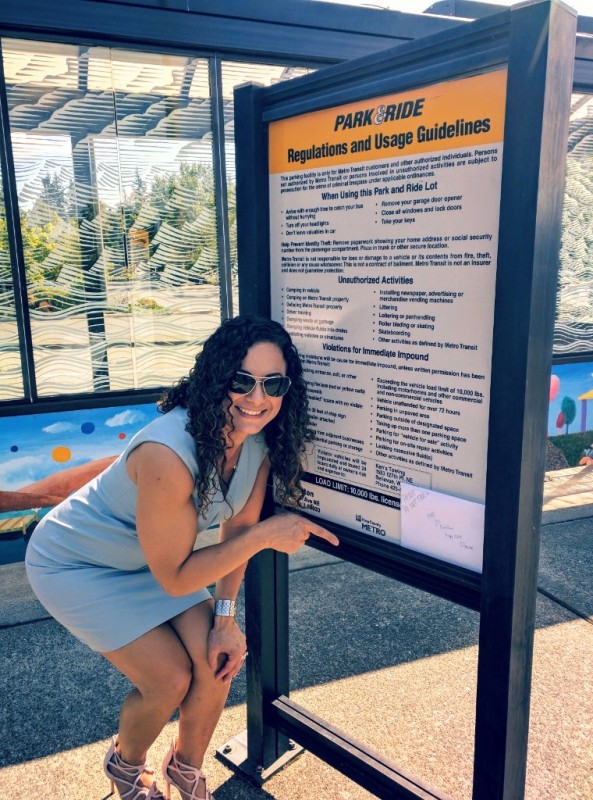 Heading back north on I-405, the next stop was the Park & Ride off 70th Street. My daughters reluctantly planted Card #5 on the sign earlier in the day. I say "reluctantly," because what kid wants to think about their parents having sex? None! I did my best to time the songs on the CD to certain locations. George Michael's I Want Your Sex played as we rolled into the lot. Yes, early in our marriage when the kids were with grandparents we frequented the dark corners of this parking lot late at night. Now you know how we had fun when money was tight and fancy dinners weren't an option.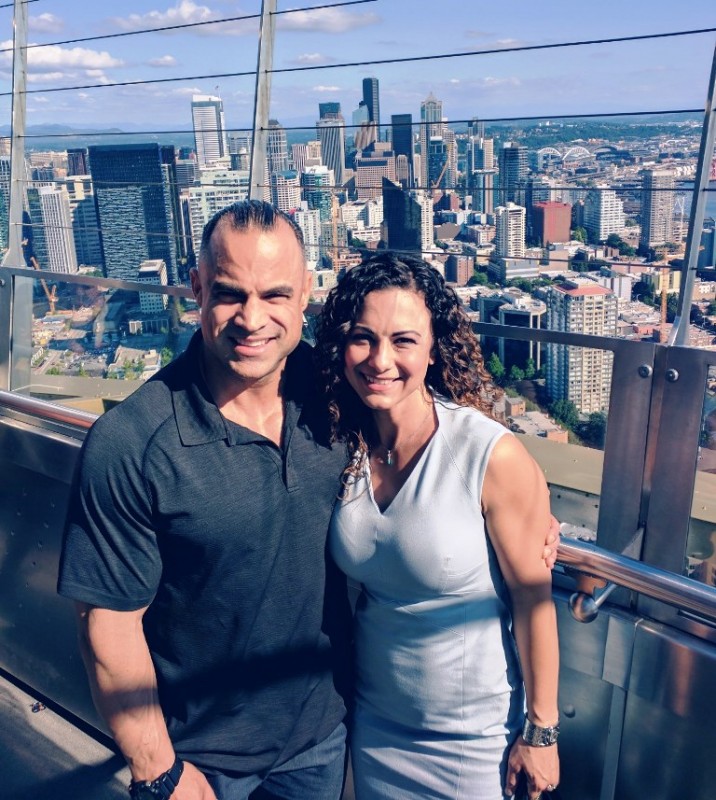 Every Time I Close My Eyes by Babyface and Mariah Carey played as we rolled up to valet parking. It was the first song we danced to at our wedding. On a cold night 20 years ago in January I took Christina to this location (the Space Needle) in Seattle and, amidst the frigid wind, dropped to one knee and asked her if she would be my bride. I remember her freaking out and saying, "Yes, yes, yes!" even though she was ahead of the game. We literally talked marriage within two weeks of meeting, and her wedding dress was actually on order before I made the proposal. Yeah, love-at-first-sight exists. Card #6 arrived as we departed for our dinner reservations.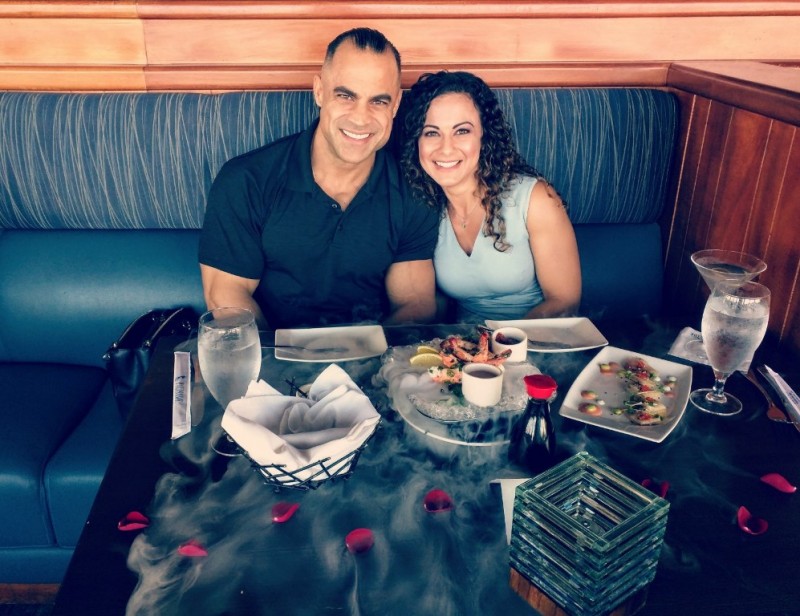 The Metropolitan Grill in Seattle was my first choice of dinner because our favorite couple from Denmark (Jonas and Mette) joined us there when Jonas proposed to Mette. However, they were closing due to a remodel. The Palisades is a great restaurant known for fresh seafood, which we visited a number of times over the course of our marriage, so that was our next stop. While Christina thought Card #7 was the last one of the day, I planned one more stop for dessert.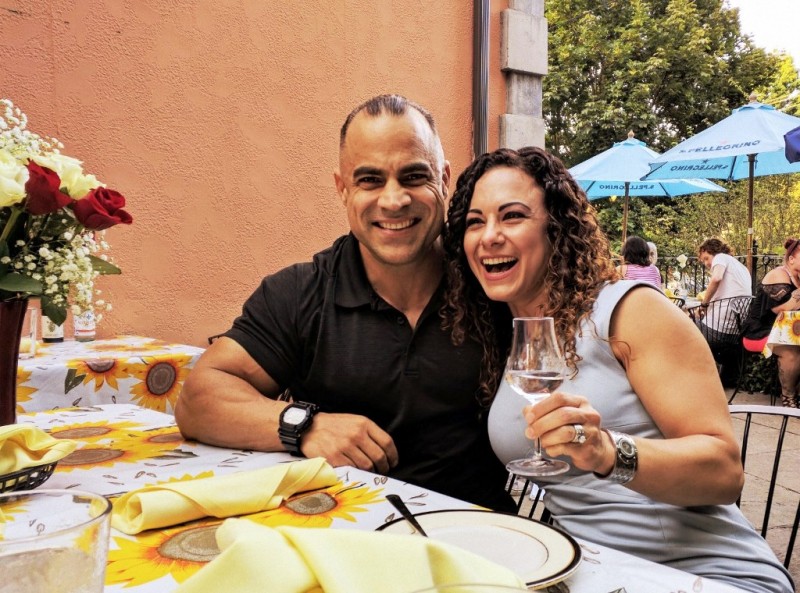 With a bouquet of flowers in hand, my daughter's arrived early at Perche No to surprise Christina when we arrived. This restaurant is our favorite place for Italian food on special family occasions, but Chef David does an amazing job with dessert and Christina loves the limoncello. It was here that I presented Card #8, which revealed the larger surprise. The back of the card read, "Pack your bags, because next Saturday we leave for a week long vacation, just you and me!" Oh, and the last song on the CD was Rupert Murdoch's Escape. The words aren't particularly fitting, but Christina and I laugh every time we hear it, and the title perfectly fit the moment.
I'm a little embarrassed by this video my daughter captured of the moment, but what can I say? When Christina tears up, so do I!
I think the biggest takeaway if you've been married for any length of time is that life is a grind. We all get busy. However, don't let it get in the way of making memories and pausing to remember the special moments and particularly the people who contributed to making those moments special.
Here are a few pictures from our time together the next week in Costa Rica: