Pumpkin Protein Mousse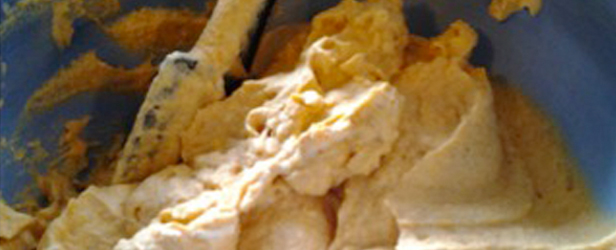 ---
Thanksgiving isn't quite Thanksgiving without pumpkin pie. Yet, for those of us who are CBL followers, or for those of us who are simply just committed to leaning out during the most food-obsessed time of year... we usually have to turn down that nice slice of creamy heaven. Thankfully, Matt has concocted a tasty, fall-inspired treat to make your taste buds, and nutrition plan, happy.
---
This recipe was designed to be a lower carb alternative. However, with some slight changes, it could also be low fat and higher carb, or something in between.
If you follow this recipe as is and make your own whip cream, it helps to have a stand-up mixer. If you don't have one, you can use cool whip in place of the whipped cream. However, the macros will be very different.
Ingredients
1— 15-oz. can of 100% pumpkin (or pumpkin puree)
2 scoop vanilla protein
1 teaspoon pumpkin pie spice
For low carb whip cream:
8 oz. Heavy Cream
¼ teaspoon Stevia
½ teaspoon vanilla
 Directions
Mix canned pumpkin, protein powder, and pumpkin pie spice in a bowl.
Whip heavy cream on high. While whipping, add stevia and vanilla. Stop whipping once stiff peaks are form.
Fold the whip cream into the pumpkin mixture. *If you don't know how to fold two ingredients you can watch this video.
Chill, portion out your desired number of servings, and eat. This recipe can also be tossed into a pie crust or used as a dip.
Macros (for entire recipe):
Fat: 96 g
Carbs: 44.5 g
Fiber: 10.5 g
Protein: 59 g
Loading Comments...