Pursuit of Greatness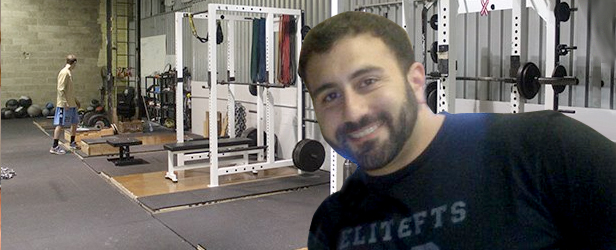 Some men know how to separate hobbies from work. Some men don't. And some men spend their whole lives searching for the one thing that can make them great. In a culture in which, "do what you love and you'll never work a day in your life" seems to become more trite with each insurmountable living expense, the idea of turning play into work seems like an anecdote from a different generation. The difficult matter of today's American culture is that few individuals take advantage of the opportunity to pursue (or, in most cases, even discover) vocation.
But to Steve Tria, the search for his own personal greatness is not cliché. It isn't meaningless. It's the only way to live.
"I know that out there, there's something I'm going to be the best at," Tria said. "I'm okay being really good at a lot of things, but I think now I'm nailing down what I'm going to be the best at." The end of that quote is what matters most: now Tria is nailing down what he's going to be best at. But that didn't happen overnight.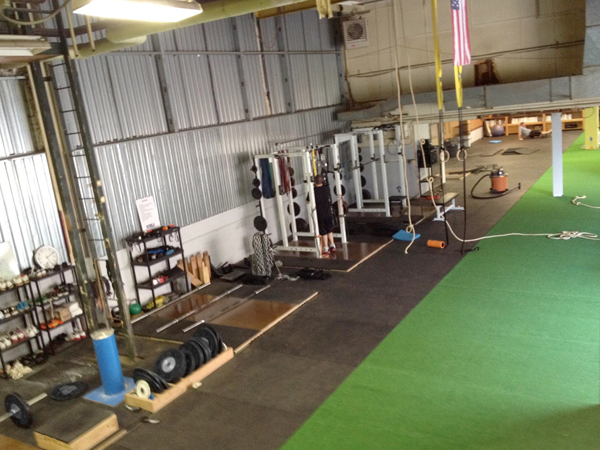 Tria, who has owned and operated Team 13 Fitness in Calverton New York since 2008, has spent his life revolutionizing his fitness goals. When one objective was fulfilled, he moved on to another in an almost mathematic manner, forgetting about the previous pursuit entirely and putting everything into reaching the next target "I [find] stuff that I suck at and try to get good at it," Tria said. "Once I get good, I find something else to suck at and just kind of move on."
This isn't new for Tria's life. His athletic path has taken him through high school wrestling, collegiate lacrosse, semi-professional football, powerlifting, and now Olympic weightlifting. The one trait they all share? Failure at the start.
"I got stapled on the bench press the first time I worked out with the wrestling team as a freshman," Tria said. "Having that [as] one of the most embarrassing moments of my life, I said it was never going to happen again."
This continued with every sport he took on: He had never touched a lacrosse stick before college. He worked as a trainer for a semi-professional football team before one day deciding he wanted to compete. He had never even been in football pads before that day. And the start of his interest in Olympic weightlifting? Tria once interviewed for a strength and conditioning position and due to his (previous) lack of proficiency in the power clean, was not offered the job. No matter what the venture, Tria's drive appears to inevitably come from discovering an inability. And he realizes this.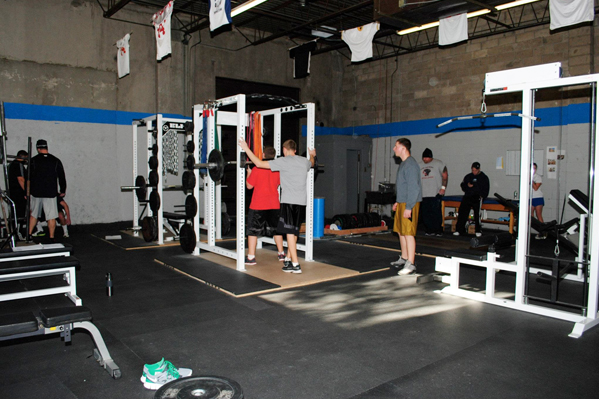 "I don't like sucking at things," Tria said. "And a lot of times I see something that's new and cool and if I suck at it, [I say], 'okay, what do I have to do to be better at this?'" His approach is simple. "[My process] is just that analytical mindset of being able to break something down into pieces," Tria said. "Get better at those pieces and then you're better at the whole thing."
The difference, however, between Tria's usual pursuits and his current love for both competing in and coaching Olympic weightlifting lies in potential. Although he has seen success in each task he has taken on as an athlete and trainer, he feels as if Olympic weightlifting offers something the others have not: greatness. "[My work in Olympic weightlifting] is kind of like taking a shotgun approach and then putting the scope on a sniper rifle to focus in," Tria said. "I don't have to be good at everything. Where I am now is focusing on what I can be really good at, what I know I have a lot of potential in."
In addition to all of the training Tria offers and all of the clients he trains at Team 13 Fitness, the business aspect of owning his own facility constantly develops. "Within the past six months, I've completely changed," Tria said. "I'm less of a work for the business guy and more of a work on the business guy." Like anything else, Tria sees his business life as a challenge. "Being a business owner is definitely the biggest challenge I've ever had, because it's not so much a physical test anymore," Tria said. "I used to be dominated by the physicality of things, I wanted to be the strongest, the fastest, the best jumper, and I know that that's not me."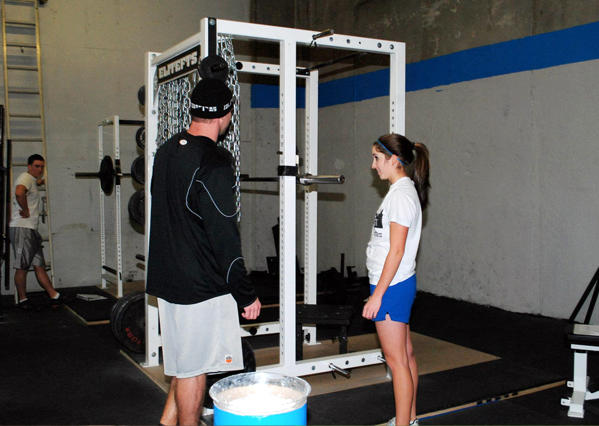 With his Olympic weightlifting and management of Team 13 Fitness, it appears Tria may have finally found what will make him great. "I'm going to be pretty good at a lot of things, and I hope to be great at a couple," Tria said. "I know [what I'm doing now] is something I can be great at."
In the end, I suppose that's what anyone should hope for: to be good at a lot of things and great at a couple.
Some elitefts™ equipment in Team 13 Fitness includes:
Classic Racks 
Chest Supported Row
Professional 45 Degree Back Raise
Elitefts 0/90 Incline Bench 
Texas Power Bars
Olympic Weightlifting Bars
Elite Competition Bumper Plates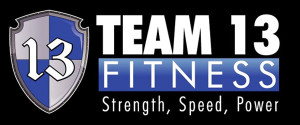 ---
Loading Comments...