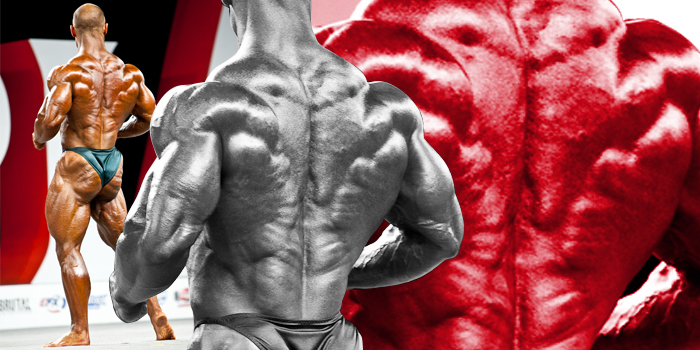 I competed in 27 IFBB professional bodybuilding contests spanning the past ten years. Two things tend to war against personal progress in terms of physique improvements – the rigors of contest dieting and age. Perhaps the low-carb "brain fog" lead me to believe I was the exception because I competed in nine contests in 17 months leading up to the Europa Phoenix in October 2014. I also recently turned 40 years old.
As such, I decide a little break was in order. Not a break from training. I rarely miss a workout unless I have a severe fever, but I needed a break from contest dieting. Writing this today, I'm exactly thirty pounds heavier than I was in Phoenix last fall…up to 234 from 204 pounds. I've been heavier than this, but anything much over 230 and I get uncomfortable. I don't enjoy hitting my target heart rate putting on shoes. I plan to cruise along at this body weight until I begin dieting for my next contest later in the year.
When I diet I get asked by those seeking to lose fat – "What's your diet look like?" Off-season is now upon me and I keep getting the same question – "What's your diet look like?" This article zeros in on a typical day of eating during my present off-season. Keep in mind that off-season for me isn't a time to eat unrestrained; but it is a time in which I take a break from meticulously measuring every single gram of protein, carbs and fat I put in my body. I rotate various food sources as I so desire with the primary goal of ensuring adequate protein intake. This is a snapshot of a single day of what I really ate.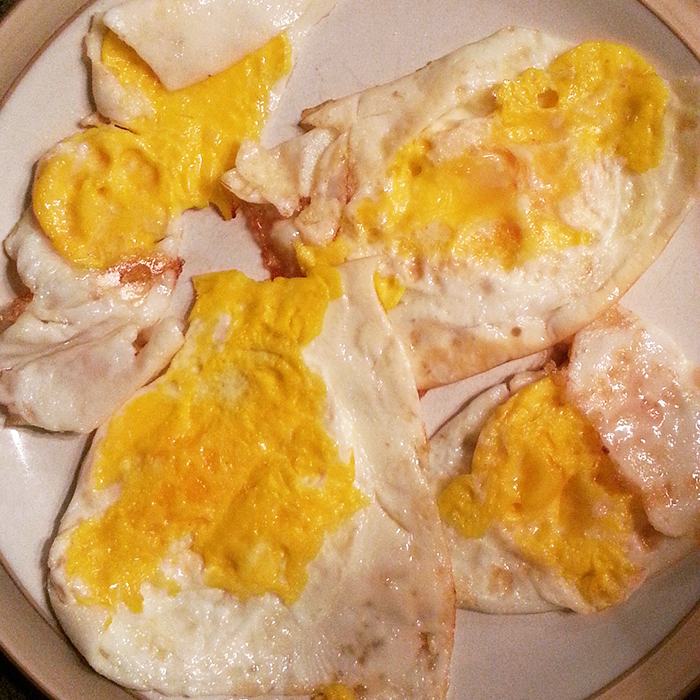 4:30 AM – Alarm Goes Off
A day once existed in which the idea of an early morning workout would be met by my strong refusal. Teenage daughters have a way of changing priorities. I learned that if I didn't want to be an absentee father in the evenings, then AM workouts were a requirement. How does one find the energy to train first thing in the morning? One word – Plazma. Not only was it a game-changer in terms of recovery ability, it provides the fuel I need (quickly) to tackle John Meadows Mountain Dog Training. On this particular day, I trained chest and shoulders; consuming four servings of Plazma pre/intra-workout.
Protein – 60 / Carbohydrate – 152 / Fat – 0
7:00 AM – Breakfast
I'm honestly not super hungry when it comes time for breakfast due to the massive nutrient intake via my pre/intra-workout protocol. However, on this day I consumed my typical off-season and pre-contest breakfast protein choice of organic, pastured whole eggs (4) fried in macadamia nut oil – sea salt and pepper added. I included a cup of oats with a mixture of blue berries, raspberries, liquid stevia and a ½ cup of coconut milk.
Protein – 35 / Carbohydrate – 70 / Fat – 28
9:00 AM – Shake #1
Mag-10 essentially contains the protein (casein hydrolysate) and carbohydrate (branched cyclic dextrin, isomaltulose) as is found in Plazma but in a higher ratio of protein/carbs. It's what I consider my second line of defense to Plazma in terms of recovery. I used 1.5 servings.
Protein – 30 / Carbohydrate – 16 / Fat – 0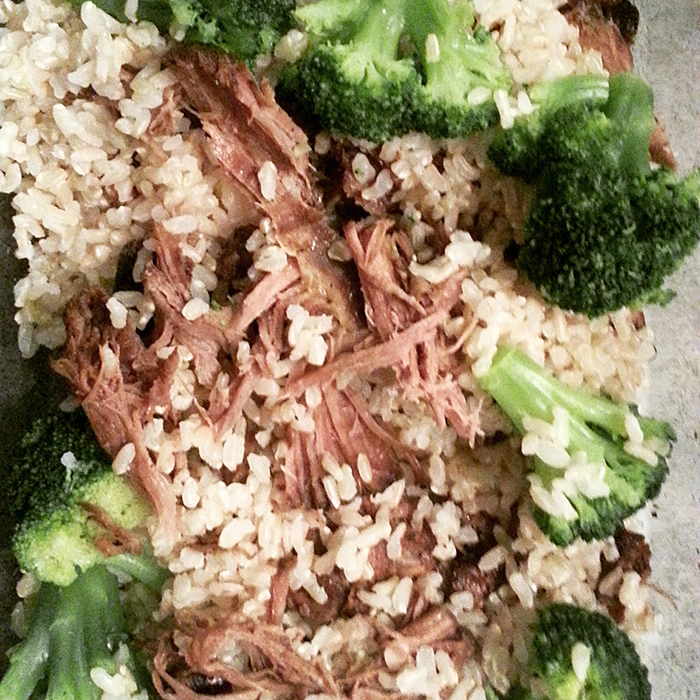 11:00 AM – Lunch #1
Yes, for lack of a better term I eat two "lunches" per day. The first typically contains starchy carbs. In this case I had brown rice from Trader Joe's frozen food section because it's quick and easy. I added some broccoli florets and for protein included an organic chuck roast prepared in a slow cooker the night before.
Protein – 65 / Carbohydrates – 50 / Fat – 11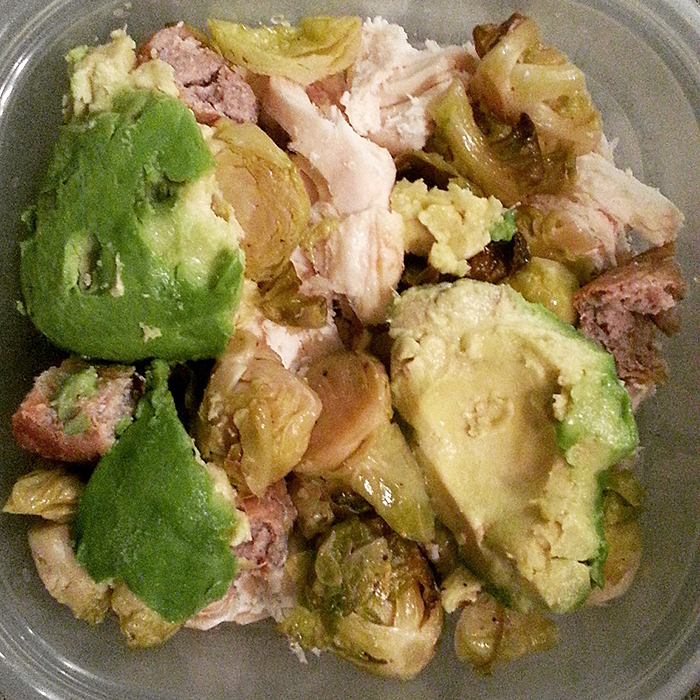 2:00 PM – Lunch #2
My second lunch usually consists of protein, fibrous carbs and fat. I avoid carbs in the afternoon because they make me too sleepy. Today's included chicken breast, a left-over bratwurst from the night before, oven roasted brussel sprouts and a half an avocado.
 Protein – 45 / Carbohydrates – 15 / Fat – 25
4:00 PM – Shake #2
Metabolic Drive not only tastes amazing, but it contains whey isolate and micellar casein. The micellar casein in particular is a slower digesting protein which elevates nitrogen retention for a longer period of time. I tend to use two servings of this later in the day or before going to bed.
Protein – 42 / Carbohydrates – 8 / Fat – 2
I rarely train twice a day, but this particular evening Christina wanted to go to the gym. We had to drop our daughter at an honors choir practice near the gym and had some time to kill. I ended up just drinking a BCAA/EAA mixture during our short training session in which we hit some biceps, triceps, abdominals and calves.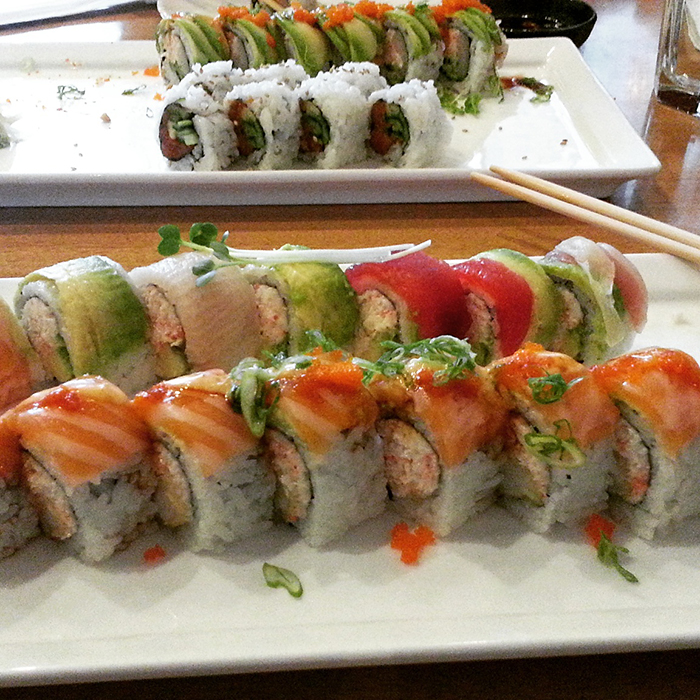 7:00 PM – Final Meal of the Day
Due to the impromptu training session Christina and I went out for sushi afterwards. I love sushi, but obviously don't eat it every night. Carbs were a little higher than my typical final meal of the day.
Protein – 45 / Carbohydrates – 100 / Fat – 10
My off-season goal consists of muscle growth with minimal fat gain. Calories in the 3,200-3,600 range work well for me. With the assumption of hard training; your daily nutritional intake largely dictates how successful an off-season you experience. This requires some planning and preparation; however I also allow myself a break from being overly analytical regarding the exact quantities of food I'm eating. Find some go-to foods you enjoy and tailor a meal plan around them, remembering that intra-workout nutrition is the most vital aspect.