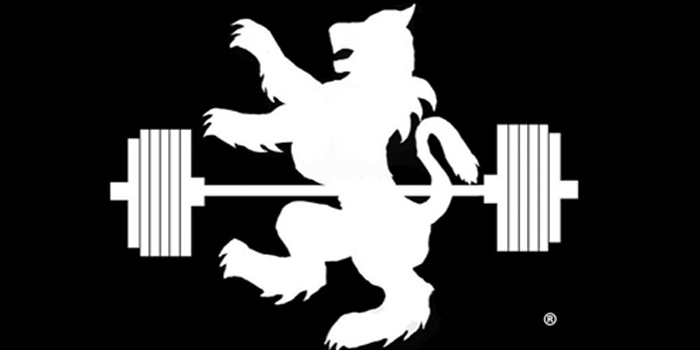 I don't give a damn 'bout my bad reputation

You're living in the past, it's a new generation

An' I only feel good when I got no pain

An' that's how I'm gonna stay

An' I don't give a damn 'bout my bad reputation

Oh no, not me, oh no, not me

Not me, not me

- Joan Jett and the Black Hearts, "Bad Reputation" 
The Demise of the Sweet Science
Boxing is in a death spiral.
That's right; I said it. Somebody had to say it.
Slated for May 2015, about five years too late for me to seriously care, Floyd Mayweather vs. Manny Pacquiao will be the highest grossing fight of all time. Somewhat ironically, it will concurrently be the last nail in the coffin of a dying sport. It's literally the last boxing match that is even remotely interesting. There will be no resurgence.
During my early years, my father wasn't much of a sports fan in general, but he did like boxing. I inherited my early love of boxing from him. After years of watching too many pugilists simply dance or run or hug each other for twelve rounds, I soured on the sport and luckily found the UFC and mixed martial arts, more commonly referred to as MMA.
MMA is the by far the most exciting combat sport. As UFC commentator Joe Rogan stated (at UFC President Dana White's behest) in a 2008 debate with boxing promoter Lou Dibella, "Your sport is getting swallowed." So while I may actually be a sports bar patron the eve of the Mayweather fight, just to see if Pacquiao has any gas left in the tank, there is no other boxer that I am remotely interested in watching.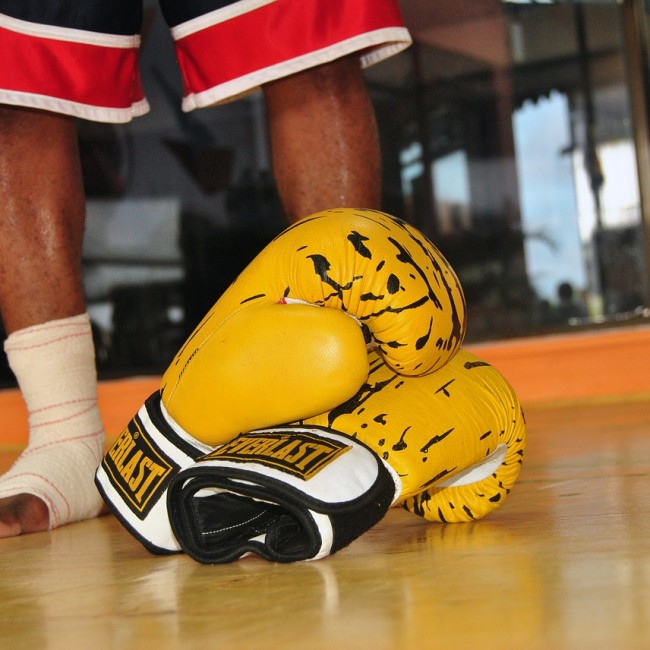 One of my favorite aspects of the fight game and of sport in general is the intimidation factor. While I don't care for the cocky players, per se, I love those with the ability to intimidate; those that strike fear in their opponents and walk it like they talk it.
On the eve of UFC 184, I paused to consider some of my favorite intimidators in the sporting world and to no surprise, most used their physicality, honed by hours of training, to impose their respective wills upon both worthy and unworthy foes.
---
intimidate

verb / in-tim-i-date

to make (someone) afraid (Merriam-Webster, online)
---
Rowdy
Shi!# … Don't blink. That's what I thought last night as I watched UFC Bantamweight Champion, Ronda Rousey literally walk-through challenger Cat Zingano. She is walking the intimidation walk.
Rousey advanced her record to 11-0 while recording the fastest finish of her career via a straight armlock only 14 seconds into the bout. The fight also set a UFC record for the fastest finish ever in a title fight. This was Rousey's fifth UFC title defense, four of which have ended in the first round. Including the victory over Zingano, Rousey's past three title defenses have lasted 66, 16, and 14 seconds, respectively.
After Rogan (one of my favorite personalities on the planet) completed his post-fight interview with a near speechless and somber Zingano, I turned to my spouse and said, "Can you imagine Zingano's disappointment?" (losing in that manner after all of the training and preparation involved.)
Zingano was originally supposed to fight Rousey in late 2013 (not a typo) but was forced to the sidelines because of injury. Aside from the specific physical preparation for that main event, Zingano must've been psychology preparing for this fight for well-over a year, only to be forced to tap-out seconds after the onset.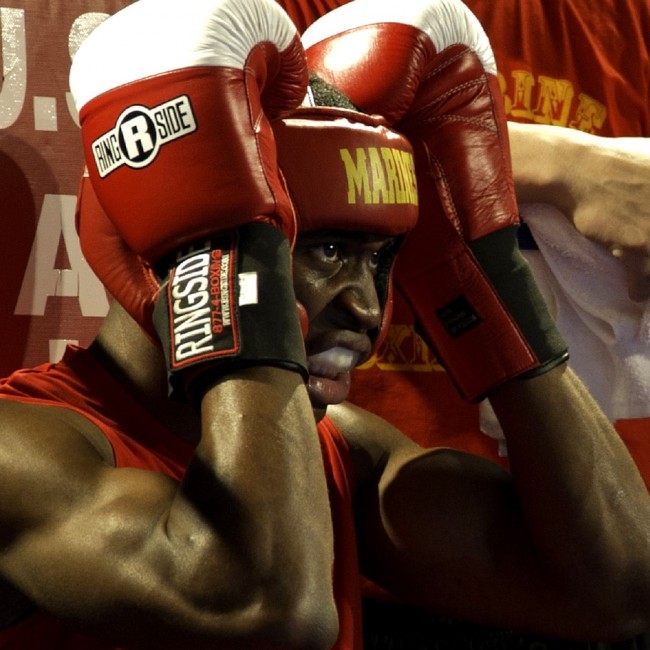 Given her last several octagon performances, Rousey has been drawing comparison with Mike Tyson, during his prime years of intimidation. Her focused walk-out to Bad Reputation with and extreme game face gives me goose flesh. Much as was the case with Tyson, her opponents appear to have talked themselves into losing even prior to her octagon arrival. They've somehow mentally accepted the defeat.
Kid Dynamite
My style is impetuous. My defense is impregnable, and I'm just ferocious...- Mike Tyson
He made his professional debut at 18 years old and fought 15 bouts during his first year as a professional boxer. I've thought a lot about Iron Mike Tyson over the last couple of months. In February ESPN Radio announced it was the 25th Anniversary of his loss to James Buster Douglas; 25 years have passed and I remember it like it was yesterday, and yet when it all when down, I was a 20 year-old floundering my way through the University of Connecticut.
I was enamored with Tyson. When he first hit the scene, I told all of my high school friends about this new dynamic heavy weight. I fondly recall when he fought Trevor Berbick for the Heavyweight Championship of the world. It was 1986. Tyson, with a 2nd round TKO, was about to become the youngest champion in boxing history at only 20 years-old.
He emerged from the dressing room, draped only in a white bath towel. His ferocious neck poked through a hole he'd cut in the middle. His march to the ring and his persona was a study in intimidation and less than two full rounds later, referee Mills Lane was hugging a beaten and punch-drunken Berbick.
It wasn't always the hook to the body followed by the hook to the head that took out his opponent. Before he fell to Douglas, effectively lifting the veil of invincibility, his opponents were mostly beaten before they'd ever stepped into the ring.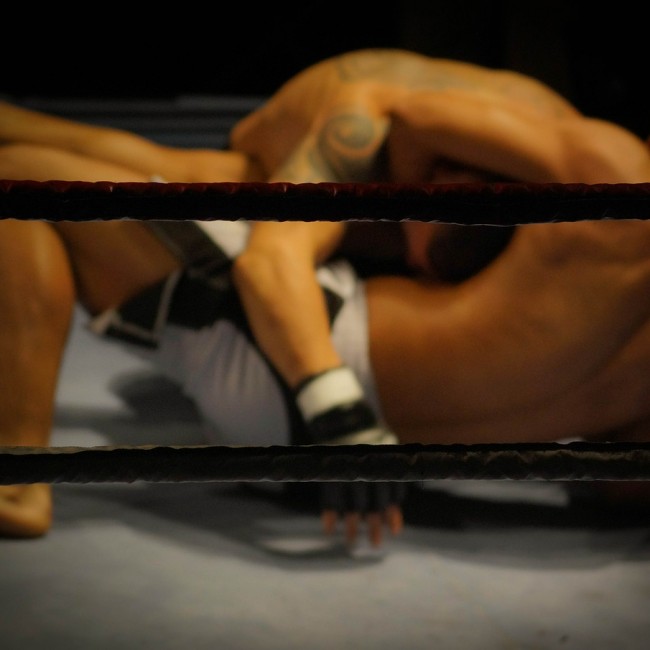 The Runnin' Rebels and Coach Jerry Tarkanian
We had the mentality of us against the world. - Larry Johnson
The UCONN basketball programs (men's and women's hoops) are my strongest allegiances in sport. However back in 1990, I was enamored with the Larry Johnson and the UNLV Runnin' Rebels. Johnson, a transfer from Odessa Junior College, who stood at 6' 6" and a solid 250, was probably my favorite college player of all time. I don't know what his training regimen was like, but Johnson appeared as though he'd spent a fair amount of time under heavy iron.
Johnson and the Rebels were the proverbial bad guys. They played with swagger and menace and most of their opponents were defeated prior to getting off of the travel bus. You could almost see their will to win continue to evaporate during the pregame warmup shootaround.
"I just wished he'd stop smiling at us over there on the bench,'' said former North Carolina State coach Jim Valvano (speaking of Larry Johnson). "It's bad enough he's tearing us up without him enjoying it so much.''
UNLV won the 1990 NCAA Men's Division I Basketball Championship by beating Duke University by a record-setting margin. The Rebels began the season ranked No. 1 in almost every poll and rolled through the competition.
The Rebels were led by Jerry Tarkanian, affectionately referred to as "Tark the Shark." Tarkanian passed-away on February 11th of this year (coincidently, given the content of this article, on the 25th Anniversary of Tyson's loss to James Buster Douglas). His passing brought my love for this team to the forefront of my thoughts. Tark's teams were known for an up-tempo style, stifling defense, and the "us-against-the-world" mentality.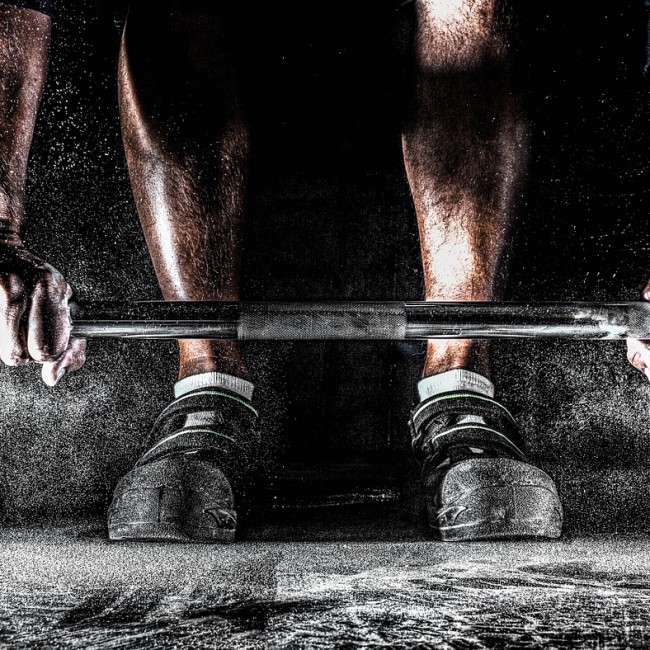 Intimidation Techniques
Here is a list of a few of the techniques utilized by some of the best intimidators. When in doubt, remember, one should treat others as one would like others to treat oneself (my terse disclaimer).
For the Boardroom
Ironically, silence can be a powerful tool, especially when involved in negotiation. Silence can make people feel uncomfortable and is a great technique to induce counter-parties to counter their own offers. Remember to say your piece (i.e. make your offer) and don't speak again.
For the Field of Play
Confidence is key. To be an intimidator, an athlete has to have supreme confidence in his/her abilities. Whatever transpires on the field, it must appear as though it's what you wanted to happen. Don't forget, in order to obtain a heightened level of confidence, a superior level of preparation is required. Remember to always train hard to make the fight easy.
From time to time, great intimidators have found it necessary to invade an opponent's personal space. They make sure their opponent is aware they've come to play and play hard! It is specifically in this regard, physical prowess helps and athletes are rewarded on the field for those hours spent physically readying themselves in the gym.
For the Platform 
Treat heavy weights as if they were light, and light weights as if they were heavy. —Dave Tate
I remember Dave stating the aforementioned during the elitefts Learn to Train Seminar I attended in 2011. The meaning is twofold: maximize the value of your warm-up training (both technique and volume), but at the same time, don't let the heavy weights intimidate you.  Attack the weight.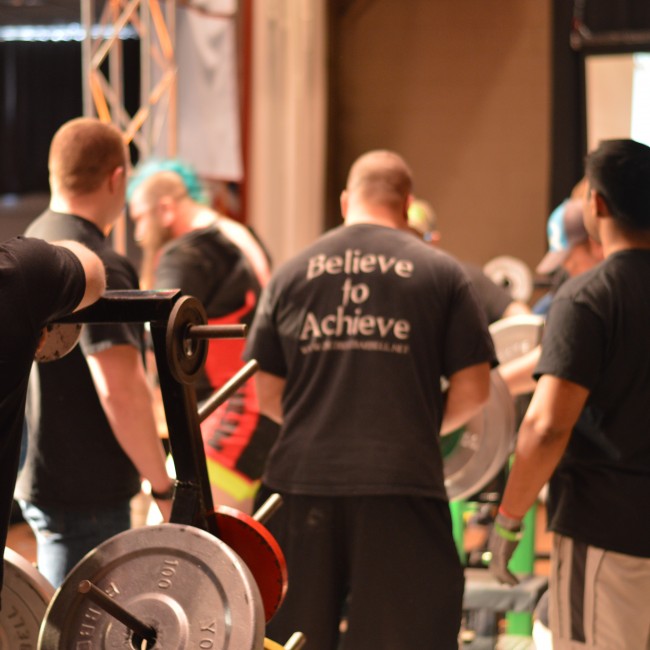 The powerlifting platform can be a source of fear if you allow yourself to be intimidated. As a competitor, you can't allow negative thoughts to invade your psyche. Don't allow yourself to be afraid of the weights or dwell on potentially negative outcomes: failing to make the lift, or worse, sustaining an injury.
Rely on your training and stand on the technique you've honed during the months, if not years, of preparation. Reduce the potential sources of stress at the meet:
Come prepared (utilize a check-list for all of the meet essentials).
Have a handler or handlers available.
Control your breathing.
Utilize music (if music is a modality that traditionally works for you).
Know your openers and have written planned jumps for second and third attempts.
Remain hydrated and consume food as necessary.
Putting all of these tactics together could make the difference between being good and being remembered as an intimidator.