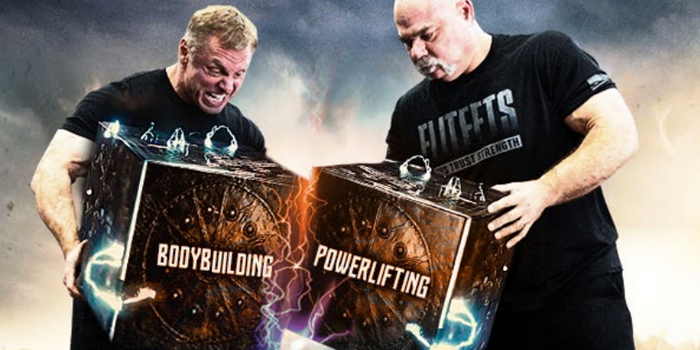 From Dave Tate 
The Unity program has been a project John and I talked about for close to a decade. Last year when John approached me about doing this, it was different because our conversation wasn't about why it wouldn't work (blending max effort, dynamic effort, and basic powerlifting principles with his high volume principles). Looking back, I wish we would have captured all of those conversations because there were so many things that shouldn't be done together in effective and safe ways (high volume and maximal loading for one). 
What made this doable is we are both already implementing it; him with his clients and me with those I consult. After we got down into the weeds, we saw a path to improve our method. 
I quickly went from not liking the idea to loving it...
Let's jump right to what you need to know.
THE UNITY POWERBUILDER 1.0 PROGRAM WAS CREATED AND INTENDED FOR THE INTERMEDIATE LIFTER INTERESTED IN BUILDING MUSCLE AND GETTING STRONGER. 
Here is a video John and I made regarding the type of equipment needed for this program and a couple of other things you should know before purchasing. 
Before getting into John's message, I should note this program has been offered on John's website and social media pages for the past couple of weeks and has been one of his best-selling programs ever. If you already picked up The Unity Program, we THANK YOU and REALLY appreciate the support.
We know you'll love the program!
---
PICK THE UNITY PROGRAM UP HERE 
---
From John Meadows 
Finally, the Unity is complete and ready for you! We started working on this last year. We built it, revised it, then revised it again. It took us a long time, but I think you'll find that it was worth the wait! 
In the DC Universe, there are three "Mother Boxes" that, when combined, form a "Unity." The Unity is an extremely powerful singular box that allows you to take over the world and make it your own. We are not necessarily shooting for world domination, but we are shooting to conquer a worldwide lack of muscular development and strength. We will beat puniness and weakness once and for all as we combine bodybuilding and powerlifting to form the ultimate "Unity."
What is Powerbuilding?
Powerbuilding simply means intelligently combining some aspects of powerlifting and bodybuilding together. Generally, this will mean:
Using the big-3 lifts as the foundation of the program—squat, bench, deadlift

Max effort work—incorporating specific heavy lower rep range targets more common to powerlifting

Dynamic effort work—incorporating some medium weight dynamic speed work that powerlifters use for rate of force development

Using isolation work that is more common for bodybuilders

Using more of a variety of movements to achieve maximal development of each muscle group common for both powerlifters and bodybuilders

Incorporating medium- to high-rep pump work more specific to bodybuilding 
Combine all of this intelligently, and you get powerbuilding. 
We are super proud of this program and think that you'll be very challenged by it. As a result, you'll grow and get stronger! 
Let's get to work! 
Regards,
John Meadows CSCS, CISSN, IFBB Pro 
---
PICK THE UNITY PROGRAM UP HERE 
---
Related Videos