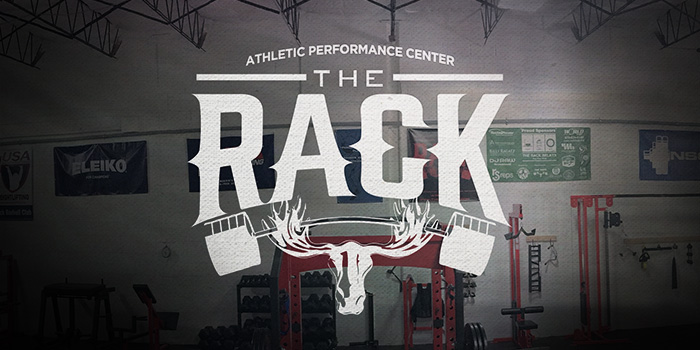 I first met Ed Miller and Nick Smith at the elitefts Business Summit in October 2017. They own and run The Rack Athletic Performance Center in Atlanta, Georgia. They were checking out the VIP open gym the night before the summit. We introduced ourselves and talked a little bit and moved on. Fast forward to July of this year, and I was lucky enough to go to The Rack for a staff development day and present to their staff on the Conjugate Method.
---
WATCH: Howe Military Academy Strength and Fitness Center
---
The Rack started as a 4,600-square-feet facility, and they have amassed into a 7,600-square-feet facility since their opening two years ago. They stay away from the flashy equipment, and work with equipment that is proven to help athletes be successful. The arsenal is ever-expanding; they have an array of specialty bars and accessories, athletic training platform, two reverse hypers, an inverse curl to dominate the posterior chain, and a multitude of elitefts single and double-sided racks.
It was easy to tell early on these two men are solid guys. There are some shady folks in the industry, and Ed and Nick are the opposite of that, for sure. My initial thought was that I was somewhat exclusive in being brought down to work with their staff. Not the case: These guys try to bring someone in or take their staff to some sort of continuing education program every few months. They don't cut corners, and it shows. It was also very obvious that the staff enjoy working for these guys, and they have really bought into the environment they created at The Rack. The staff exude loyalty to Ed and Nick, as did their clients. The kindness and openness I experienced was extended to everyone who came through the doors. I'd go as far to say everyone was treated like family.
The staff at The Rack feel they are all athletes — and to be an athlete, you have to have a physical and mental fortitude that is unrivaled. It seems like both employers and employees at The Rack have a passion for athletics and strength. They are a team of various backgrounds, but what brought them together is their passion for the field. Most of them started in personal training or some other industry that their heart wasn't in —either because they lacked a passion for what they had been doing before The Rack or they saw a greater vision for what training and sports performance could be.
When I asked the staff about why strength is so important for an athlete, the answers were unanimous and consistent. Force equals mass times acceleration. All you hear is "bigger, faster, stronger" out of coaches, parents, athletes, etc.
"We all have the same hunger for physically improving the strength of others through training," Nick said. That hunger showed itself through The Rack's emphasis that elite athletes, regardless of sport, all have one thing in common: strength. Strength is the glass that holds all of the contents of athleticism within it. Do you want to be fast? Get strong. Do you want to jump higher? Get strong. Do you want to be healthy and avoid injury? Get strong. A stronger athlete is always a better athlete. Strength is the foundation of any great athlete.
In order to create this foundation, The Rack also focuses on empowerment. The staff empowers one another as well as their clients. Together, they work heavily on the physical and mental growth and development. They assign captains and apply pressure to young athletes to hold them accountable for their successes and failures. They want to gain the trust and respect of their athletes and their families. This is earned by being educated and producing results in their athletes' performances — not by beating clients down with extreme workouts.
The Rack is an athletic performance facility that prides itself on its intelligent, passionate coaches, state-of-the-art equipment, and a community of members who are supportive and thrive in a fun and competitive environment. The Rack provides its members with an ideal training space, no matter the experience level. The coaches and owners have experience working with professional, collegiate, and high school athletes, as well as Olympians, members of the armed forces, and fitness competitors. The Rack operates under the belief that anyone who comes through its doors can become a better version of themselves with their coaching staff.
"Our facility is a place to train staff and members," Ed said. "But it is also a space that enhances positive attitudes and is friendly to all." Ed prides himself on what he calls "one of our greatest accomplishments:" Creating long-standing relationships with clients who feel welcomed and part of the family.
Based on my experience at The Rack, I'd say Ed and Nick succeeded in that area, and it's no wonder the places has grown so much over the last two years. By greeting everyone with open arms and creating a specific training plan for all who enter through its doors, The Rack has become a top-notch gym.
If you are ever in Atlanta, Georgia, make sure you pay this gym a visit. If you live nearby, consider yourself lucky. You've got a great place to call your gym!
Some elitefts Equipment at The Rack
The Rack's Contact Information