Bodybuilding, Nutrition, Video
Best of Justin Harris (Part 1)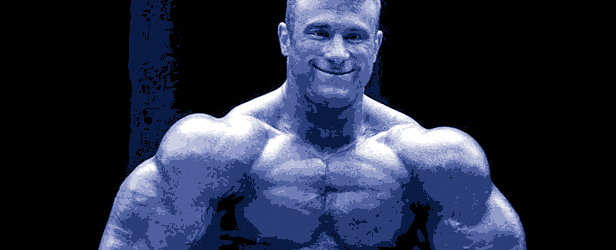 One of the brightest elitefts™ team members was power-bodybuilder and nutrition guru to the nutrition gurus, Justin Harris. Justin was a successful athlete, bodybuilder, and powerlifter. His true legacy was not just what he accomplished himself as a multi-iron sport athlete, but the success of all of the lifters he has worked with and the lasting impact of his nutrition strategies that continues today.
In the first of this two-part series, we present two of Justin's articles, both of which focus on getting leaner without losing the hard-earned strength and muscle you have built. We follow that up with a collection of video interviews (from Jim Wendler and a local morning talk show).
Many forms of fat are "healthy." Omega 3 fatty acids have been shown to decrease inflammation and benefit circulatory system health.
Trying to decrease body fat while maintaining and/or increasing your strength? Confused about supplements, food intake, and nutrient timing? Read on… According to most studies on the subject, the human body is mostly anabolic around the 10–15% body fat range, which is actually fairly low. As you gain body fat, your body will actually increase [...]
Starting a Diet
Meal Frequency
Cardio for Fat Loss
Post Workout Shakes
Choosing Supplements
Justin Harris Learns to Use a Bench Shirt
Justin Harris Shares Basic Tips to Get Ready for Summer on Local TV
---
For more information on Justin and his methods: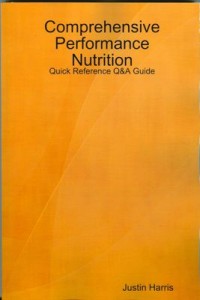 From Justin: The objective of this book is to present a comprehensive overview of performance-guided nutrition and training in an easy-to-follow question and answer format. I have spent much of my life learning and developing my interest in nutrition. I have often wished for an easy-to-follow guide that would allow me to continue my knowledge growth in brief periods of time. I believe this book will provide much benefit to the readers interested in developing their own knowledge base on training and nutrition.
In this book, you will find definable answers to many real-word questions your peers have posed to me over the years. Topics Include: Fat Loss, Off-season Dieting, General Nutrition, Supplements, Powerlifting, and Training. Over 120 Pages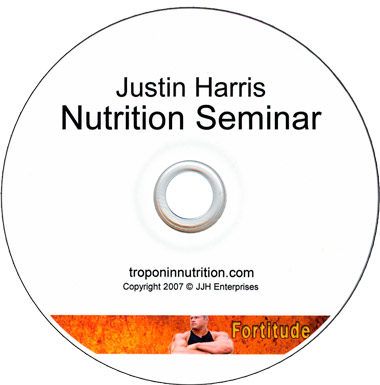 The Troponin Nutrition Seminar that took place on October 6th is now available on DVD! This entire seminar was recorded and edited so you can NOW watch it at home if you weren't able to attend. This is NOT an academy award wining video production. This is a video camera in the room with only one goal in mind - to capture all the great information. This is also why you are getting the killer deal of a $200.00 seminar for around twenty bucks.
Topics covered at the seminar included:
1) Offseason - gaining muscle while keeping fat gain to a minimum
2) Before the diet - getting ready for your pre-contest phase
3) Pre-contest - stripping off the fat while keeping the muscle
4) Post-show strategies - optimizing your rebound.
Other topics include a detailed explanation of the carb rotation diet, basic physiology and nutrition, supplementation, weight training, and much more.
THIS DVD IS OVER 2.5 HOURS OF MATERIAL

From the Producer:
The "Project Superheavyweight" video, featuring Justin and his workout partner and client Steve Kuclo, is now available. This training DVD features over two hours of real-time training. Watch him go through intense workouts, get nutrition advice from Justin himself, and see his life outside the gym as he balances family, work, and training.
Loading Comments...