IFBB Arctic Pro 212 — My First Pro Win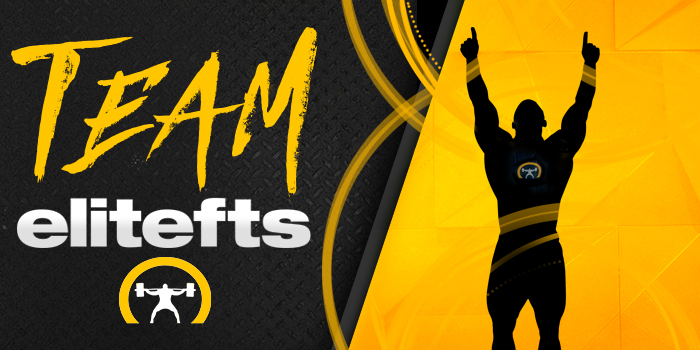 If memory serves me correctly, the IFBB Arctic Pro 212 competition in Anchorage, Alaska marked my 30th professional bodybuilding competition since attaining IFBB professional status via winning the 2004 NPC USA Overall Title. Furthermore, a closer examination of those 30 competitions reveals that I placed second a total of seven times. Yes, despite four appearances in the Olympia and a top-four placement in the 202 Olympia Showdown in 2009, an IFBB contest victory alluded my grasp for 12 years. That all changed in the land of the midnight sun.
The Goal
Beginning my contest prep in early March, I hoped to qualify for the Mr. Olympia through the Olympia Qualification Series in which the top two through five competitors receive points for their respective placements. Of course, a win automatically guarantees an Olympia berth, but historically that's not something I could bank on. As such, I planned to enter, at a minimum, the Arctic Pro 212 and the Vancouver BC Pro/Am 212. I just so happened to achieve what I felt was respectable contest condition early and decided to enter the Toronto Pro 212 a week before the Arctic Pro.  I placed fourth.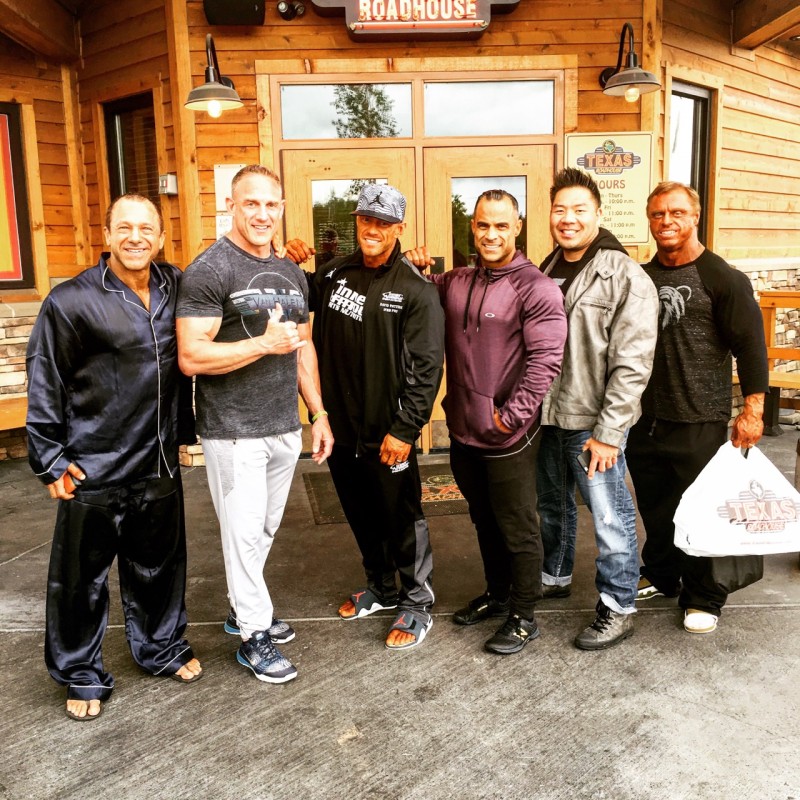 After prejudging, left to right: Rick Traini (Amateur NPC overall winner), Greg Jones, David Paterik, me, Ed Koo (Iron Rebel – founder) and John Meadows.
Toronto Experience
For starters, it was super cool to get to compete with my coach John Meadows in Toronto. When I saw him back stage before prejudging my eyes got wide because he was seriously massive with crazy vascularity.  While I easily skated into the weight class at 202 pounds, John darn near kills himself to make the 212 cutoff. He then carbs up and rehydrates hitting the stage at close to 220 pounds I'm guessing.
Granted John programs my training and is a good friend, but he's also not the type to blow smoke up someone's ass. This was our text message exchange after prejudging:
Mark: Someone sent me pics from this morning.  As my polite middle daughter would say, "What the dirt!"
John: I looked through all the pics and I'm not kissing your ass...you are the best guy here.
I've learned that things don't always go the way you hope or expect over the course of my bodybuilding career and it does no good to point fingers or place blame on others. The best place to start is by looking in the mirror.
Upon reaching out to a couple judges after finals, they were gracious enough to give me some feedback. Namely, to bring the type of conditioning I displayed at finals to prejudging the next time I compete. I had my marching orders for Alaska the next weekend.
Full Circle
My zeal for training and specifically bodybuilding was sparked in my late teens when I watched my cousin's husband, Bill Burns, compete in the Masters Division of the NPC Emerald Cup in Seattle. Bill and my cousin Valerie lived just outside Anchorage and owned a gym called Eagle River Fitness. The summer of 1992 I stayed with them for a week and was immersed in the bodybuilding lifestyle. Bill taught me about training and, more importantly, the value of good nutrition. Traveling to Anchorage for the Arctic Pro was like going full circle in terms of returning to the roots of my love of bodybuilding.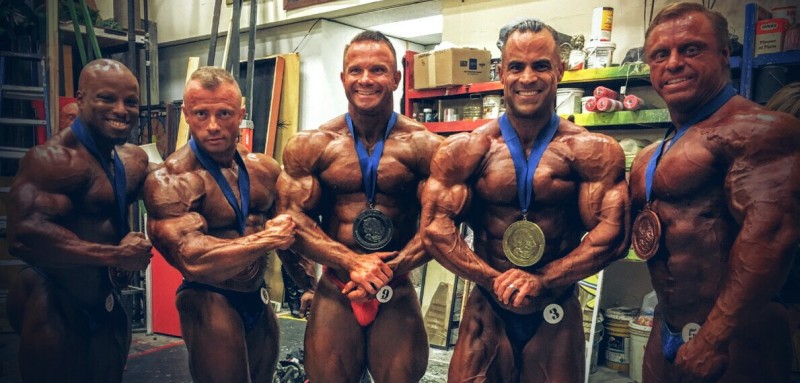 From left to right: Shawn Clarida, Andrej Mozolani, Ronny Rockel, Me and John Meadows
Camaraderie
The feeling of closeness and friendship is something I often felt missing when competing in the open class of the IFBB. Perhaps with more money at stake everyone becomes a target more so than a respected peer. The 212 class of competitors, even in the Olympia, always seemed to enjoy a deeper camaraderie. The Arctic Pro was no different.
Second place Ronny Rockel of Germany and I have known each other since we competed in the open class of the Arnold Classic in 2007.
Third place Andrej Mozolani is the promoter of the Mozolani Pro 212 in Zilina, Slovakia in which I competed in 2014. I have also trained at Andrej's gym.
Fourth place Shawn Clarida and I have competed together a few times over the past couple years and he's always been an authentically good guy.
Fifth place John Meadows is a close friend and of course the mastermind behind my training programs.
Seventh place David Paterik stepped on stage for his pro debut. Him and I were friends training together occasionally at Kirkland Gold's Gym as far back as 2003.
10th place Mark Sindayen, another family friend, entered as his pro debut and trains at Kirkland Gold's Gym so we see each other often.
The aforementioned guys along with all the other competitors in the Artic Pro made this contest all the more special. This is not to say we are not all highly competitive — we are, but not to the point that the sense of camaraderie is diminished.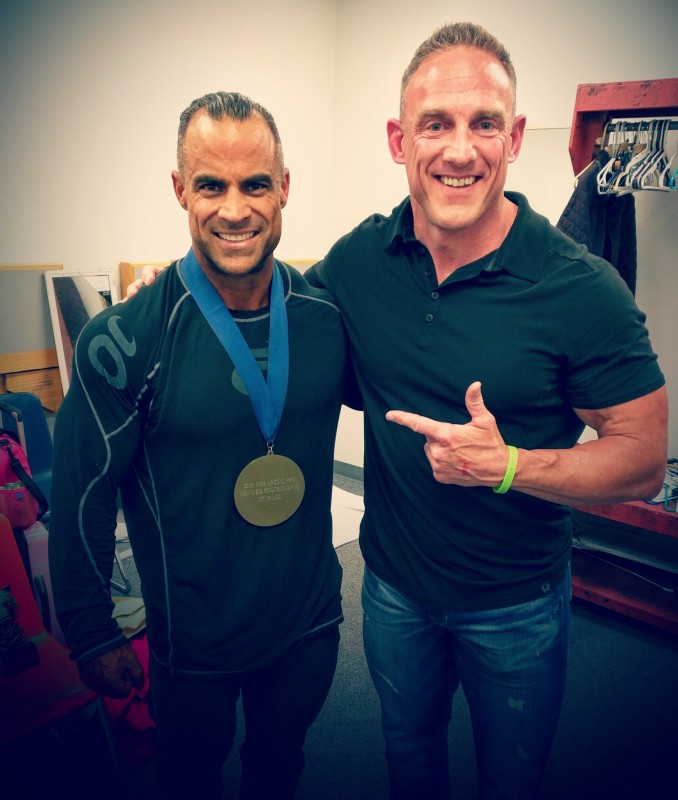 My friend Greg Jones
Good Luck Charm
That's the name I'm giving my friend Greg Jones. Greg and I have been training together a few days a week for the past six months or so, but our friendship dates back to 1996 when I attended the University of Washington School of Business and we both trained at Gold's Gym on highway 99 in North Seattle. So why is he my good luck charm? The last time I stepped on stage with Greg in attendance was the 2004 NPC USA where I won the overall title and earned my IFBB pro card. Greg kept saying he had a good feeling leading up to this contest and apparently his premonition was accurate. It was really cool having him with me, particularly because Christina wasn't able to make the trip.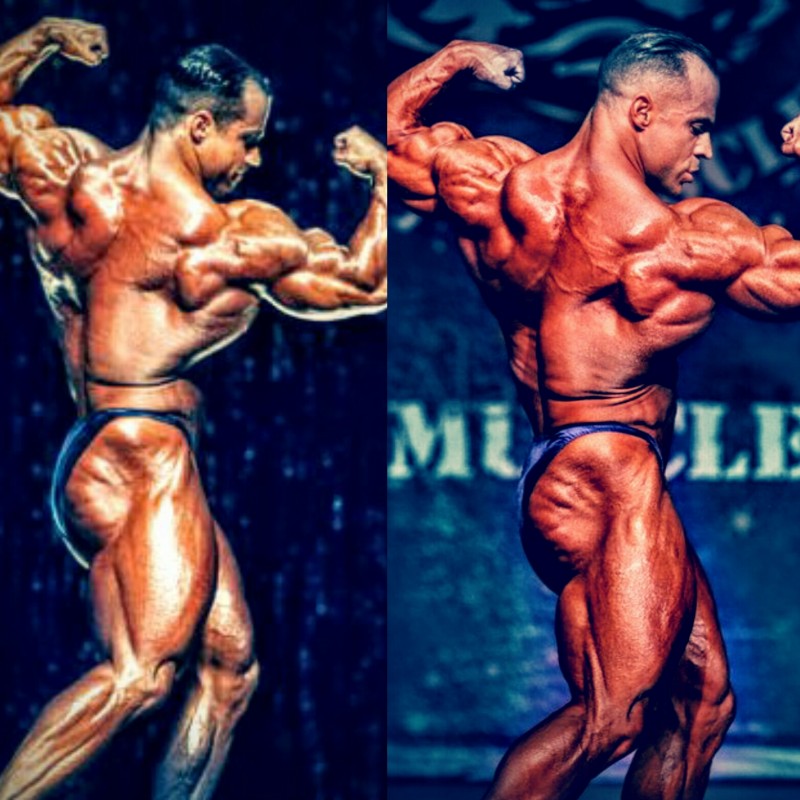 2007 Iron Man Pro vs 2016 Arctic Pro
Strategy: What's Next?
With my Olympia qualification secured I don't need to compete again. However, I've already signed contracts to compete in Chicago and Vancouver BC. I'm not one to back out of a contractual obligation. Christina will attend Chicago and her and my three daughters will all attend Vancouver BC, so I'm highly motivated to try and grab another win or two. My family sacrifices much to allow me to compete with the best in the world and I would love to be able to win with them in attendance.
A lot of people compared my physique at the Arctic Pro to what many considered my best ever physique from the 2007 Iron Man Pro, saying that at 41 years of age I eclipsed what I brought to the stage at 32. The following six items perhaps attributed most to this:
Buried my ego. I quit all exercises and poundage that inflame my lower back issues. Form, feel and technique trump big weights in regards to hypertrophy.
Remained lean in the off-season. In the distant past I often saw the scale hit 230-240 pounds in the off-season, but not this past year. I never got over 220 pounds and typically weighed about 216 pounds throughout the entire off-season.
Mountain Dog Training. While I stray on exercise selection, I stick to John Meadows' training programs in terms of the waving of volume, intensity techniques, etc.
Biotest Plazma. Pre and intra-workout nutrition remain the cornerstone for the stamina and recovery ability required to keep up with John's programming. Nothing compares to Plazma.
Tabata cardio. I purchased an Assault Air Bike off Craigslist and four minutes of Tabata cardio (8 rounds of 10 second sprints with 20 second rest periods) seemed to aid the speed in which I dropped body fat.
Hot Yoga. An hour of hot hatha three times per week really aided my flexibility, injury prevention, recovery and detoxification.
If nothing else, the Arctic Pro 212 proved I still have something left in the tank. The 12 year winless streak is broken and I'm as energized and excited about bodybuilding as I was 23 years ago when I entered my first competition. Stay tuned!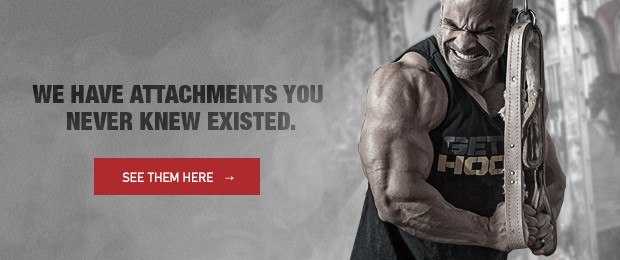 Loading Comments...