WATCH: John Meadows UGSS Presentation — Principles and Phase I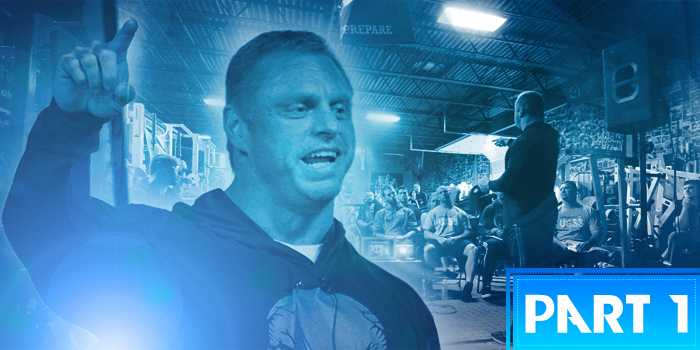 Now that we've reached the end of our UGSS Presentation with Jim Wendler, we're bringing you a new installation in the UGSS Series, this time with IFBB Pro John Meadows. Last weekend, John Meadows was the special guest and featured presenter at the elitefts Open UGSS, where he coached attendees,  gave a full presentation on the principles of his training program, and hosted a Q&A session.
---
WATCH: Jim Wendler's UGSS Introduction — Earn the Barbell, Training Philosophy, and Industry Trends
---
His presentation covers a variety of topics in the realms of training and nutrition, applicable to both high-level bodybuilders and aspiring strength athletes of all kinds. In today's first video of the series, John walks through the general principles behind the Mountain Dog Training Program and talks about the variety of methods a lifter can use to induce hypertrophy.
Some of the best quotes from the video:
"I don't deny things. I don't exaggerate them. I will just tell you my perspective, so ask me anything."
"I'm not here to teach you guys big words and impress you with how smart I am, I'm here to give you some things that you can take home and you can apply to your training regimen, the way you eat, and the way you structure your meals."
"Your habits and everything you do has to match up with your destiny."
"I hear a lot of people say to stick to the basics and do the same things over and over. I think that's wonderful for beginners and maybe some intermediates, but when you want to become the best at something—the best powerlifter or bodybuilder or strength athlete—you can't just do the same thing over and over."
"To say that your workout wasn't a quality workout because you didn't increase the amount of weight you lifted is bologna. What your body knows is how hard it was working. Was that 8 reps really, really hard, or was it easy? If it was really, really hard then I'm going to tell you that it was probably a pretty successful set."
"Over the years I've had many strains and almost severe injuries that I luckily avoided. There are just some exercises that I feel create the most risk in terms of soft tissue and muscle tears."
By the minute:
(:05) The purpose of a seminar; presentation online
(3:09) Do you have a destiny?
(5:45) Should you stick to the basics?
(8:35) Classical Mountain Dog Workout Structure
(10:32) Don't qualify a "good workout" by how much weight you move
(12:40) Using a variety of methods to achieve hypertrophy
(15:45) Avoiding serious injuries and tears by better exercise order
(17:40) Mental connection with the muscle during Phase I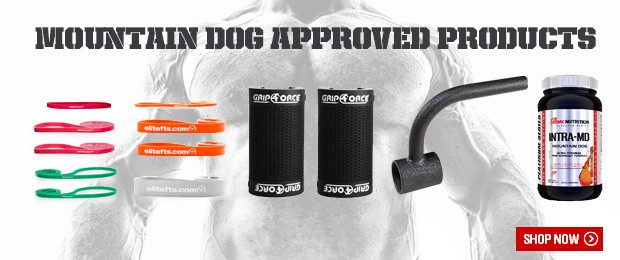 Loading Comments...