WATCH: Coach Kav Returns to the S4 Compound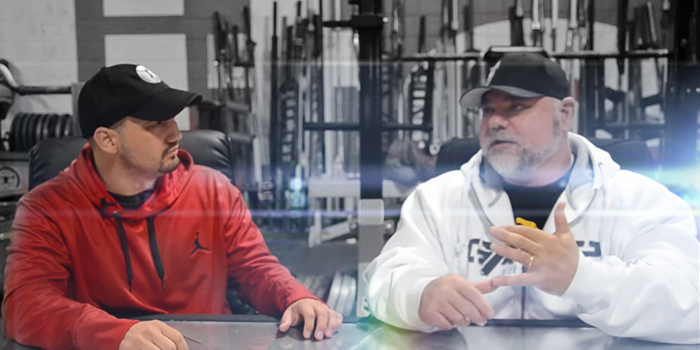 Many lifters and coaches forget the forces that helped this industry grow and become what it is today. Even worse, coaches often forget even their personal mentors who have directly impacted them; the more successful a person is and the further they make it in any industry, the easier it is for them to forget where they started.
Coach Kavanaugh is not one of these people. Coach Kav has visited elitefts many times through the last 15 years and recently returned to sit down for an interview with Dave. Now the owner of the Sport and Speed Institute in Cantilly, Virgina, Coach Kav has built his own history of success: he has trained 25,000 athletes from all levels of athleticism, he holds numerous certifications, and he is the founder of both Elite Athletes USA, Inc. and Gladiator Training Systems.
In this 43-minute video, Coach Kav and Dave talk about a variety of topics in strength sports, from the perspective of the athlete, the lifter, and the coach. They discuss both the soft skills necessary to be successful (ownership of your future, willingness to be uncomfortable, motivation) and the technical proficiencies that will help you advance in this field more quickly (training knowledge, program design, auto-regulation).
Every topic they discuss leads to one crucial point: We're all here to make this industry a better place. What are you doing to make that happen?
By the minute:
(0:15) Summary of Dave's history in the world of strength sports
(4:15) Why did Dave powerlift?
(7:40) Transfer of weight training to high school athletics
(10:25) You aren't stupid, you're just lazy
(14:10) Your circumstances don't define you; what you do with them does
(17:11) What powerlifting lessons have Dave implemented in business?
(20:51) Why did Dave believe Louie?
(25:00) Life is all about auto-regulation
(28:55) You can change right now, or you can suck for the rest of your life
(33:00) Genetics
(35:15) 30 Minutes to help 50,000 people
(39:20) Coach Kav's mentors
---

Coach Kavanaugh specializes in sport performance training, with having trained over 25,000 athletes, including hundreds of Division I college athletes, NFL, MLB, NBA, Olympic and UFC athletes. He is a certified personal trainer, in which he holds an ISSA performance nutrition certification, kettlebell certification, training in SCENAR and Systematic Interactive Healing ABC, a certified NIKE SPARQ speed coach and has been a guest speaker for events around the country. He is the founder of Elite Athletes USA, Inc and Gladiator Training Systems, a sports performance company based out of Miami, FL. Coach Kavanaugh currently serves as the owner of the Sport and Speed Institute, located in Chantilly, Virginia.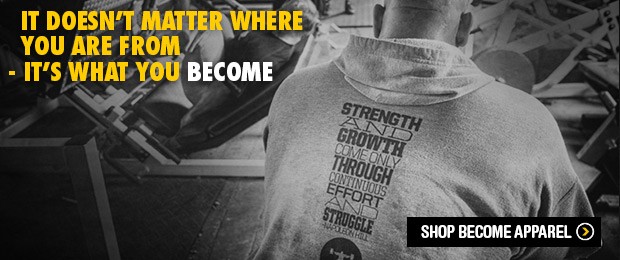 Loading Comments...