WATCH: elitefts Fitness Professional Summit — DeFranco's Story and How to Start Your Career in Fitness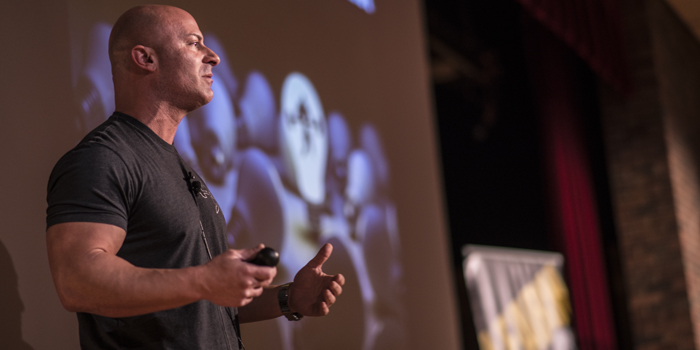 Joe DeFranco has done as much as anyone to help athletes, coaches, and trainers in this industry, from his very first gym in a storage closet all the way to being an internationally-recognized brand. In this video from the Strong(er) Business: elitefts Fitness Professional Summit, DeFranco gives the introductory portion of his presentation "Standing Out in a Crowded Market."
---
WATCH: elitefts Fitness Professional Summit — No Chihuahuas
---
He begins by pointing out that some audience members may relate to where he was 18 years ago, some may relate to where he was four years ago, and some may relate to where he is now as a 42-year-old husband and father who is in a much different place in life than when he started his career.
Exactly 20 years ago, DeFranco got started in this industry as an unpaid intern working in someone else's facility, with no aspirations to ever having his own business. After one year as an unpaid intern, he got hired as an employee and then spent four years working his way up in the company to being one of the top two guys. After another five years, DeFranco had a bit of a falling out with the others in the company and made the decision to start his own business.
With very little money, DeFranco invested everything he had into his business by buying an elitefts 3x3 rack, a reverse hyper, a GHR, and a bench press — and put it all in a 500-square-foot rented storage closet in the basement of a health club. This was DeFranco's first gym. Two years later he moved into a 2000 square-foot warehouse facility that he could finally call his own gym. This is when the DeFranco brand began to really develop. Three years after that he moved into what was his dream facility: 5000 square feet, a turf area, and full of equipment. Another three years went by and DeFranco became a father. With that came the realization that, as much as he loved training athletes, he didn't want to be a slave to being in the gym all hours every day.
As luck would have it, the CEO of Onnit called DeFranco and made him an offer: to extend the DeFranco brand to a 6000 square-foot facility in Texas. With no rent to pay on the new facility, based on the details of the partnership with Onnit, this was DeFranco's opportunity to pull himself out of the "gym business" without giving up the gym. DeFranco sent one of his trainers to work in the Texas facility and then opened up a small headquarters in New Jersey. That's when he began focusing more on educating coaches and trainers in a consultancy role.
---
WATCH: elitefts Fitness Professional Summit — That's It?
---
Two years of success with this setup, and DeFranco and his trainer decided to pull out of Texas and move everything back to New Jersey. That's where he is today, in a 1000-square-foot gym with a podcast studio attached to it, an office, a full-time training staff, and a client group constrained to 15 to 20 clients, specially picked through an evaluation program.
With his background covered, DeFranco goes on in his presentation to point out that, like him, many people think they know where they're going to be in five, 15, or 20 years, but very rarely are they right. DeFranco didn't know where he was going to end up and it's likely that you don't either, which is why it's important that no matter where you are that you base your decisions on two questions:
Who are you?
Who do you want to help?
Once you've answered these questions, the next piece of DeFranco's advice is simple: go do shit. Especially early in your career, the most important thing you can do is be active. Go train people for free. Share information constantly. Respond to beginners who ask for advice. Focus on executing tasks and always accomplishing something. DeFranco gives specific examples of how and when he did exactly these things, including in the early 2000s when he was writing for elitefts and spending hours giving in-depth answers on the Q&A.
DeFranco's final point of the video is that hard work is not always gratifying and sometimes it takes a while to pay off. He uses the story of his history with NFL great Brian Cushing as an example. When DeFranco was training high school football players in the storage closet, he had a large group of Cushing's teammate, but Cushing was the stud of the team and wasn't interested in DeFranco's help. It took over a year of training Cushing's teammates before he started to see that they were getting better and DeFranco knew what he was doing. Cushing finally came to try out training with DeFranco, and 16 years later they're still working together, as they have through Cushing's entire NFL career.
By the minute:
(0:30) DeFranco's history in the industry
(4:45) Choosing to expand into multiple facilities
(8:25) In 15 years, will you want the same things you want now?
(9:51) Two questions you always need to ask
(11:40) "Go do shit"
(17:20) Relationship with Brian Cushing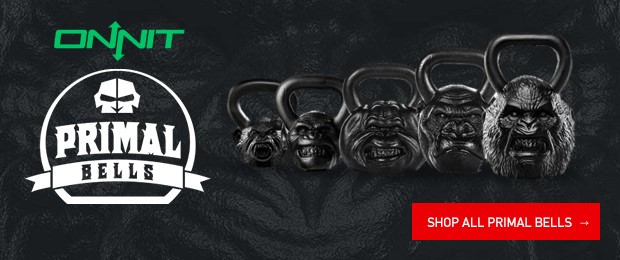 Loading Comments...