WATCH: Welcome to the Pit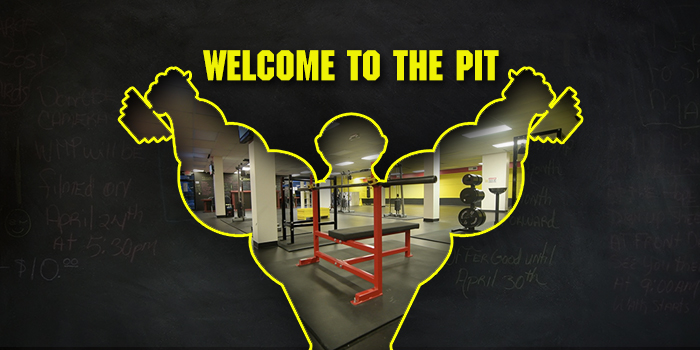 Interview by Sheena Leedham and filmed by Josh Geodker
---
Before Toby and Margo Easterling decided to open a gym, they knew two things: they wanted to find a way to help their ailing family members improve their health through fitness, and they wanted to find a way to give back to their community. The mission of helping friends, family, and the community improve through fitness is the foremost goal of Welcome to the Pit in Akron, Ohio. In this video, co-owners Toby and Margo discuss the process of opening the facility and how the vision of the gym has evolved from its inception to present day, and how they expect that vision to continue to evolve into the future.
First, Toby and Margo discuss how Welcome to the Pit began. Knowing they wanted to provide a facility that would help individuals in the community engage in health-promoting fitness activities, they set out to determine what specifically the facility would need. A space that provided a diverse selection of training equipment suitable for many goals was the first step, but they also knew they would need to get more specific if they wanted to serve a highly-dedicated lifter and athlete population. At the time, Toby was becoming more involved in powerlifting, which became the perfect first addition: they included an area in the gym dedicated to serious strength training, separated from the general fitness area so as to accommodate individuals of various training types and goals.
---
RECENT: Transforming Strength and Conditioning at Livonia High School
---
Through each stage—from deciding they were going to open a gym, to brainstorming what that gym would include, to creating specific plans for the gym, to putting those plans into action and actually starting the gym—the vision of Welcome to the Pit has continually evolved. One of the biggest challenges, Toby says, has been marketing, and determining who to target and how best to do so. Like many gyms, increasing awareness in the area has been a large obstacle to overcome early in the life cycle of the gym. But like many other challenges of starting a gym (or any other business), Toby and Margo say that you find a way to adapt and make it work. When asked about what advice they'd share with other business owners, Toby and Margo say to understand that, as much as you want to control the process, you cannot always be in control. You have to work with many individuals and institutions to get your business off the ground, and more often than not you cannot influence the rate at which they do their work. Be prepared for setbacks. Create contingencies to be flexible in your timelines. Things will be difficult at times, but take the process day by day and do what you can every individual day to keep moving forward, no matter how daunting that may sometimes seem.
By approaching their facility this way, Toby and Margo have been able to set Welcome to the Pit apart from other gyms in the area. They pride themselves on providing various ways to train at a competitive price standpoint, available 24 hours per day via keycard access. The variety of equipment at Welcome to the Pit was chosen with the understanding that not everyone wants to be a powerlifter, not everyone wants to be a casual gym-goer on the treadmill, and not everyone wants to be involved only in resistance training. The goal of Welcome to the Pit is to encompass all of these things and give individuals the choice to do what they enjoy, without feeling like their space is being invaded by another type of fitness activity. Toby has an understanding of what individuals in each of these groups need to reach their fitness goals, which is how Welcome to the Pit is able to provide them with the equipment and atmosphere they desire.
When you enter Welcome to the Pit and walk through the facility, you quickly see the variety of equipment available. Beginning with a heavy bag and a speed bag at the entrance, you will see power racks, a reverse hyper, a cable crossover, benches, platforms, various machines (including a low cable row machine, chest-supported row, leg press, and more), dumbbells from five to 150 pounds, and an open turf field to be used however Welcome to the Pit members choose. Toby believes that you should never be boxed in with your training and that you should be creative instead of being tied to one type of training or fitness activity. Want to do burpees? Do burpees. Want to jump rope? Go ahead. Push a sled? Make it happen. Run and do cone drills? The cones are right there. Use the yoke? Why not? The point is that you shouldn't become bored with your routine. The turf is the area where you can own your workout. In addition to all of this space, there is a 40-foot-by-30-foot enclosure known as the Power Chamber. This space includes everything you need as a powerlifter to do the three main lifts. This area is perfect for any person who wants to use the squat, bench press, or deadlift to increase their strength, fitness, or athletic performance. Much of this equipment was provided by elitefts, which Toby says was chosen to convey to members that Welcome to the Pit is all about quality and serious training. Going with a reputable brand like elitefts was their way of showing what the facility is about.
Moving forward, Margo says that increasing visibility and giving back to members are the main goals. While a lot of focus of the gym has been on bodybuilders and powerlifters thus far, they're working hard to serve their members who have weight loss and general fitness goals. They are currently holding a gym-wide weight loss challenge, which has led to much greater female involvement than other programs have, such as the bench press competition. Additionally, they are encouraging members to participate in the 2018 Hope Walk to support the fight against cancer.
More elitefts Equipment at Welcome to the Pit:
For more information about Welcome to the Pit or to contact the facility:
2530 Wedgewood Drive
Akron, Ohio 44312
234-678-7800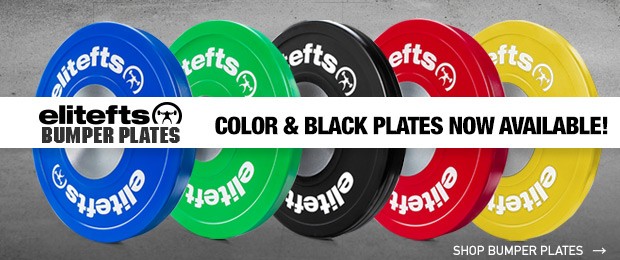 Loading Comments...