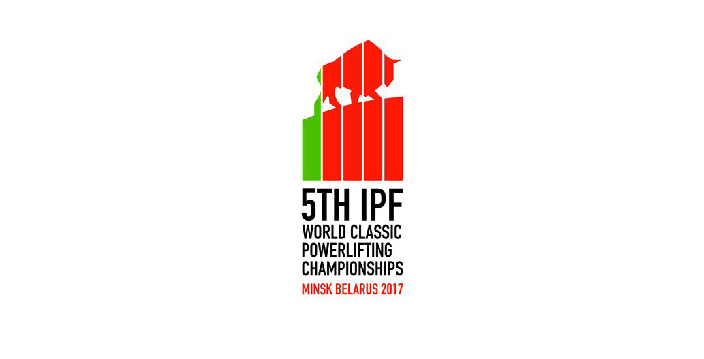 The IPF World Classic Powerlifting Championships in Minsk, Belarus started on June 15 and end on June 25. So far, representatives from twenty-seven countries have competed for the title of World Champion. Below are some highlights of the week so far. We will continue to update this page as results roll in.
Women
Heather was one of the youngest competitors in the open category and the youngest in the 103-pound weight class. She totaled 821 pounds with a 303-pound squat, 143-pound bench, and 375-pound deadlift. Marisa totaled a 314-pound squat, 209-pound bench, and 402-pound deadlift in the 114-pound weight class. Her coach, Chad Wesley Smith, wasn't allowed near the competition platform because he didn't have the appropriate shoes. Jennifer took an IPF world record squat of 384 pounds and beat her own world record total with 1018 pounds in the 125-pound weight class. She benched 220 pounds and deadlifted 413 pounds.
She admits that it still feels so surreal. "I am extremely happy and grateful for this experience and the opportunity to represent the USA at IPF Worlds. My goal the entire prep for Worlds was to hit this 206.5kg/455lb squat and the feeling after seeing those three white lights is indescribable." Melo went 9 out of 9 for a 1171-pound total with a 259-pound bench and 457-pound deadlift in the 185-pound weight class. She also took the junior world record for total and received gold medals in squat, bench, deadlift, and total.
(Start at 1:18:12)
Men
Matt totaled 1486 pounds in the 182-pound weight class with a 552-pound squat, 344-pound bench, and 590-pound deadlift. He went into the meet with just one goal- to win gold. "I did not watch or worry about any of the competition. I simply focused on myself and lifting the weights I set out to do. This meet, I completely relied on the world team coaches for strategy. I told them to put in what I needed to do to win."
Jaisyn competed without any of his own powerlifting equipment and asked fellow competitors for assistance. Despite this setback, he totaled 1912 pounds in the 264-pound+ weight class with a 601-pound squat, 562-pound bench, and 750-pound deadlift. Jaisyn said, "I almost backed out of the meet because I didn't have my gear. All of my lifts are very belt dependent so not having my belt was huge. One of the women gave me a pair of socks and Allison loaned me her belt, I bought some sleeves, comp shirt, wrist wraps and shoes minutes before gear check."