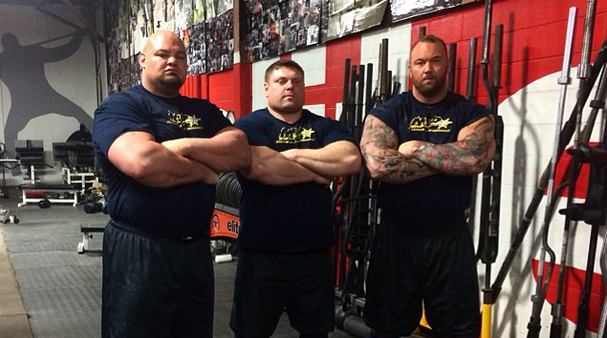 Last Sunday night MHP had a photo shoot at the elitefts™ compound.  Photographer Jason Breeze has used the elitefts compound for shoots during the Arnold Classic for the past 5-6 years.  Jason's work is amazing as you have seen across the internet.
Jason's Bio:
I've always had the inclination for being creative for as long as I can remember; it was just a matter of finding an outlet for it. A few years back I went to my first photo shoot in Los Angeles while working for MuscleTech – I was hooked! From that point on I knew what I wanted to do. Over the past several years I've had the privilege of working with some of the best athletes in the Fitness Industry and by far, some of the best photographers on this planet – Alex Ardenti, Cory Sorensen, Mitsuru Okabe and Ralph DeHaan – to name a few.
I watched what they did, how they did it, and continuously picked their brains for information and photography techniques. Both Alex and Cory were especially helpful in teaching me the ins-and-out of photography as it pertains to the Fitness Industry. In time, I was managing all of MuscleTech's photo shoots and actually photographing the athletes myself. It was a great time and I learned a lot and met many of the best in the fitness industry. Now I have my own photography business and working with many of the top magazines and loving every minute of it. It's not often you get to do what you love in life.  - Jason Breeze 
You can reach him for your own shoot at  -> http://jasonbreeze.com/
You may be asking why this news post is about Jason when the people he shot are legends in their own right with many strongman titles between them. They are the best of the best in Strongman.
The reason is nobody can take away Brian Shaws two World's Strongest Man titles. Nobody can take away the four World's Strongest Man titles from Big Z. Nobody can take away any of Hafþór Júlíus Björnsson's titles. BUT, people RIP OFF the work of Jason and others every single day and don't even give it a single thought.
This is why ethical companies and competitors ask for photo credit or hire photographers themselves.
Having spoke to Brian several times at length, I know he would gladly step aside and allow this post to highlight the skills of Jason Breeze and would openly admit these guys do not get the credit they deserve - and do not deserve to be ripped off.
Oh, Brian won the Arnold Classic this year. It was great listening to him give credit to Joe Kenn for making him deadlift correctly back in the day.
Brian told me,  "Joe invited me out to his garage to train when I was an intern with him.  In the deadlift I was stronger than he would ever let me work up to but made me stop as soon as my technique broke down. If it wasn't for this I would not be where I am today."
Many of you may know Brian for his skill as a Strongman. I know Brian for the intelligence and work experience he has as a strength coach and trainer.  Even today he continues to learn and is an avid follower of elitefts.