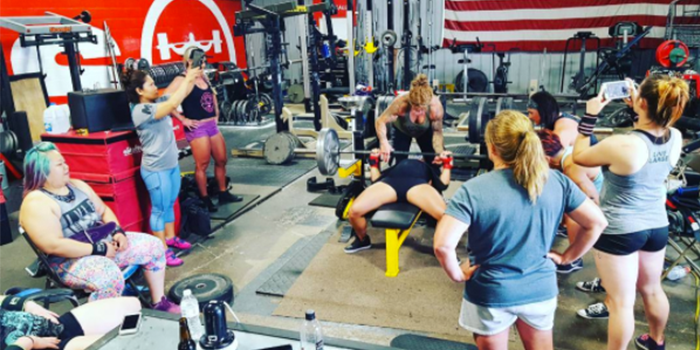 Thirteen women of various ages and experience levels came together at the Ladies Strength Training Weekend hosted by Janae Marie Kroc at the elitefts S4 compound on July 22 and 23. Janae's goal was to "bring women together to share strength training knowledge, uplift each other, and build new friendships." This is the first time that a women-focused event at the compound was open to the public.
Tracey Patrick summed up the experience perfectly. "We lifted, ate, taught and shared experiences and there was no topics off limits. We all added value to every topic which shows that at no matter what sport or level you are, there is always something to learn. Most of all, I realized how much I love to teach and help others."
"I always take something away from the seminars I do, but there is nothing like being with other women who can really relate and feel comfortable enough to talk about anything. I can't tell you enough how much I appreciate the training experience and having such accomplished athletes give their valuable critique!" - Aissa Galang
---
This was an opportunity for the participants to not only train and receive critiques, but also to explore the compound and meet Dave and Traci Tate. For many of them, it was their first time at the compound. The move out of the current building is scheduled for fall 2017, so this will be one of the last public events to take place at the legendary S4 compound.
"I've watched every Table Talk and spent hours poring over the quality info from elitefts over the years, so believe me when I tell you that spending the weekend up here was something I'll never forget as long as I live." -Tracy Jones
Continue to stay updated on future events and seminars like this by following us on Instagram. Coming soon, elitefts will be hosting the Strong(er) Business: elitefts Fitness Professional Summit on October 21.