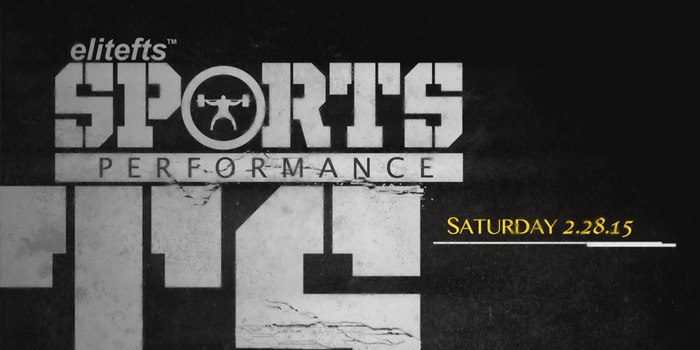 The first ever elifefts™ Sport Performance Training Summit is less than three days away. It all starts February 28.
With five world-renowned coaching presentations and over 250 eager-to-learn attendees preparing for the ultimate educational and networking weekend, we couldn't be more excited.
We hope you're excited, too. If you aren't, this video will help.
With us now? Great.
Presenting for 90 minutes each, the Summit will feature:
Buddy Morris
Mike Robertson
Joe Kenn
Joe DeFranco
Chip Morton
There will also be an extended meet and greet period to allow attendees to discuss training and sport ideas with other coaches.
For those unable to attend, we will post updates and quotes to the elitefts news for the duration of the event.
Video by Josh Goedker.