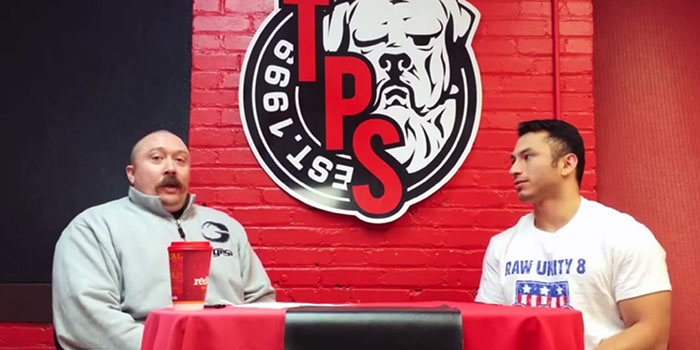 Total Performance Sports, owned by elitefts coach C.J. Murphy, posted an interview this week with Carlos Moran, winner of the 198-pound weight class at Raw Unity Meet 8.
Moran's 1752-pound total currently ranks him sixth for the 198-pound raw with wraps class.
Here are parts one and two of the interview:
You can find more on Total Sports Performance through totalperformancesports.com. If you want to see Moran's incredible performance at RUM8, you can see it on YouTube.
Header image via YouTube,  mustachetelevision