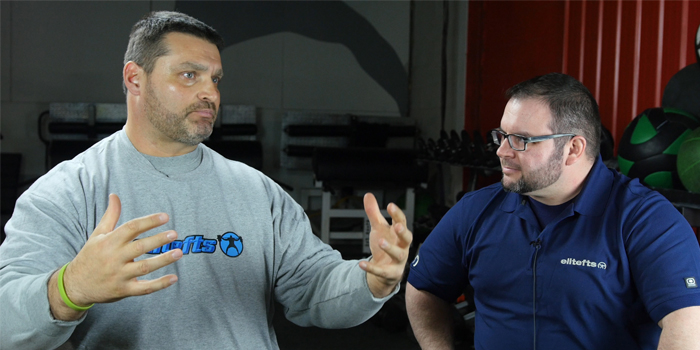 This news post is part of a weekend series of live updates from the elitefts Sports Performance Training Summit. The elitefts staff will share all things educational and entertainment from the sold-out conference. You may not have been able to make it, but we're going to do our best to make you feel like you're right here with us.
---
The very first arrival to the elitefts Sports Performance Summit is....Joe Kenn. (No, we're not kidding. Joe Kenn...Joken...Jokin').
Kenn is the Head Strength and Conditioning Coach of the Carolina Panthers, who went 7-8-1 and won the NFC South in the 2014 NFL season. Tomorrow he will present on the foundation of the Tier System for training.
Here's a short clip of him training and talking sports performance with Mark Watts.