What Phase Is Your Business In? Find Out in Chris Cooper's New Book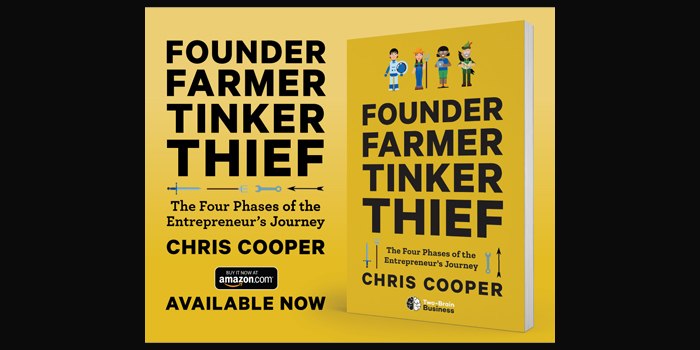 Want to become a better entrepreneur? Or are you not sure where to get started? With all the information out there, it's overwhelming to figure out how to get your business rolling.
That's where elitefts columnist Chris Cooper comes in — more specifically, that's where his new book, Founder, Farmer, Tinker, Thief: The Four Phases of the Entrepreneur's Journey comes in — and the advanced copy just came out!
Cooper's experience as a business mentor has helped him write articles on gym ownership and business, including a handful about these four phases, right here on elitefts.com.
If those articles helped your business bloom into something more and you want to support Cooper in return, this week is the time to do it. Founder, Farmer, Tinker, Thief costs $0.99 for this week only, so act quickly and get your advance copy.
Loading Comments...