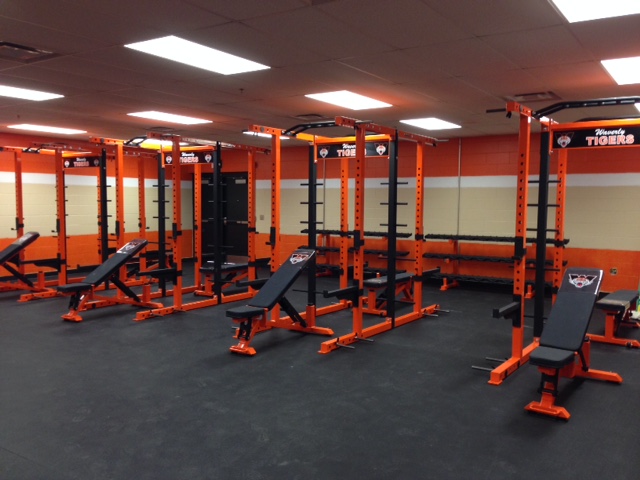 Image: Waverly High School
As a college football coach, I have depended on the NCSA Athletic Recruiting website during most of my career. I would encorage any high school athlete, regardless of sport, to create a profile on site like the NCSA, Hudl, Be Recruited, or a similar website.
Just about every athlete has aspirations of a Division 1 Scholarship. Most of those athletes are borderline delusional about their chances of that happening. With everyone in their lives feeding them these visions of high profile press conferences, it's hard for these athletes not to buy into their own hype.
---
Reality Check: 3 Signs You're not a DI Athlete
from the NCSA Blog
We've been hearing from some of our clients who have committed to their schools in programs like softball, volleyball, track, wrestling and more. And we've written about some of our successful athletes at the beginning of the Early Signing Period.
The question is: What kind of communication have you had with college coaches?
If your answer is anything less than "I've signed a commitment to a college," you don't need us to tell you that you're still on the market for a roster opening in your sport.
Let's make that a good thing.
"But I wanted to play in DI," you might be saying now. We get it. There's a lot of hype around Division I play. And for a lot of student-athletes with big dreams, playing at the highest level might seem like the only thing worth doing.
We've come up with this list because it's important to think about how you might be a late bloomer (like one of our recruiting coaches, we might add, who went on to an awesome college career) or something might have affected your recruiting journey (like it did one of our national scouts, who was able to bounce back during his senior year).
Here goes. Three signs that Division I isn't right for you.
1. It's past the end of your junior year, and you don't have an offer.
And sometimes even earlier. True "blue chip" recruits get offers early, guys. And, hey, even if you are a freshman or a sophomore getting some DI interest? Reach out to coaches at other divisions. Cast your net wide and see what fish you reel in — and which you'd like to throw back to sea.
2. You wonder if that coach is really all that into you.
Coaches who want recruits are not subtle. Seriously. Some of them work in our team, now. They can't afford to be: They know that recruits are casting their nets wide just like we encouraged you to do. So if they're interested, they'll correspond in writing–personally–or reach out in other ways.
3. You think that coach is into you, but it's unclear how much.
The most overt offer a coach can make is a full scholarship offer in writing. But maybe there's a verbal offer on the table, or a partial offer in writing (or verbally). But sometimes you'll hear something shy of an actual offer to play for a team: an invitation to visit the school officially, or a personal phone call or letter from a coach.
Hey, attention is great. It feels to good to know that coach, at you-can't-be-serious-no-way that school is interacting with you. But don't let any awe you feel for a personality or a logo get in the way of the bottom line — which is a dotted line, for your signature.
So what am I supposed to do in my recruiting journey?
If you want to play in college, it's not too late. Be realistic in your expectations, and proactive in the steps you're taking in your recruiting journey. We've recently helped you think about how to introduce yourself to coaches.
Read the original article here:
Source: http://www.ncsasports.org