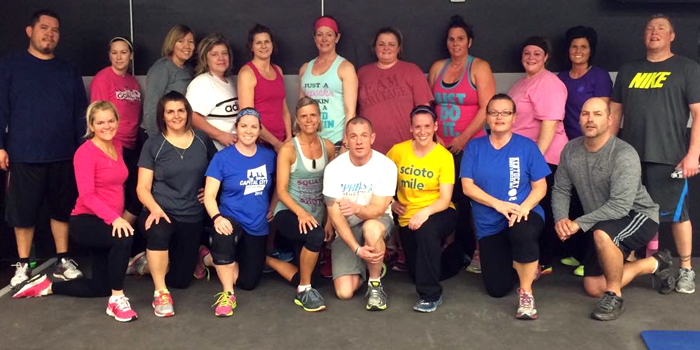 Xpress Fitness opened their doors on February 10th. In less than a month, they've gone from zero members to 143.
According to Co-owner Sean Miller,
In a short period of time, Xpress has established the atmosphere we hoped for. Our members are solid people and they take pride in THEIR gym—it's well-maintained, weights are put back, and every member encourages one another.

Our hands-on approach serves the 19-year old guys setting world records and the members aiming to manage body weight for spring and medical conditions. We're also helping seniors.

Our class AM Mayhem is getting very popular (started with 3 members and now we have 15) and next week evening classes begin to accommodate members that aren't available for the 5 AM class.

The most common thing we keep hearing is, "Thanks for opening a nice and clean gym in London," and "thanks for being personable and accessible."
Xpress Fitness is located at 118 W High St, London OH, and can be reached at (740) 506-9188. More information available via Xpress Fitness Facebook.