A Debacle Squat Day and Debacle-less Shirt Day
Saturday
Warm Up
Hanging Leg Raise
Reverse Hypers
Pull Down Abs
Face Pulls
Low Rows
GHR
*2-4 sets (whatever you need)
JESUS FUCKING CHRIST TODAY. LET ME TELL YOU. I was already feeling like hot fucking garbage. My brain was foggy, I was dropping shit, my heart rate was abnormally high, I was lethargic as fuck, and then to top it off I reached for something on my coffee table and my back seized up sharply. COOL. Hasn't done that in a while and hasn't done it from training but definitely should do it while reaching for something. Makes sense.
So then I get to the gym and somehow the 2 lbs I gained in the past week made it INCREDIBLY FUCKING HARD for me to get my gear on.
On a normal day I would have gone suit bottoms only but since I was feeling like mega trash poop I decided to go briefs and suit since I needed all the assistance I could get. OH BOY WAS I WRONG. It took over an hour for me to get my fucking suit on. I did a lot of miserable waddling. My training buddies were almost done with their accessories by the time I even got around to squatting. UGHHHHHGHGHGH. That was how I felt.
Then to top it off I managed to 1) drop a monster on my toe 2) stub my foot on a rack 3) get my arm stuck between the upright and the barbell while getting my suit on and 4) end up with some other crazy ass leg bruises 5) back told me to fuck off pretty much
That's when I decided to just sit inside for the rest of the day after I got home.
---
Squat
+ Work up to 70% Pm for 5 sets of 5
Ok so anyway 330 5x5. The squatting part was fine. It was just everything surrounding the squatting that was terrible.
---
Close Stance Low Box Squat with Yoke Bar
+ 3 sets 8 reps
Did not do this because my back was giving me the middle finger repeatedly.
---
Glute Ham Raise
+ 4 sets 6 reps
 
Hanging Leg Raise
+ 2 sets 6 reps (weighted)
Yeah no I did inverse leg curls and abs then went home
---
Sunday
Warm Up
Hanging Leg Raise
Reverse Hypers
Pull Down Abs
Face Pulls
Low Rows
GHR
*2-4 sets (whatever you need)
Ahhh always something new to work on with the old bencheroo. Today I tried to get my belly to meet the bar. I've always struggled with this. This time, driving my ankles down in conjunction with pushing my body towards the bar seemed to work somewhat. I think I may have touched a few reps… But overall it went better than last week I think.
Still in the large and in charge shirt. Will be until I get to some higher percentages.
---
Bench Press
+ work up to 70% Pm for 5 sets of 5.
210. Plz see above for further info.
---
Vertical Pressing (can be standing, seated with back supported - off pins, etc)
+ work up to 4 sets 5
My favorite part about training is doing exercises where it takes 15 minutes to set up then 5 minutes to do the actual exercise. Like this seated pin press I decided on because it looked exciting and like it was too much effort ot set up.
---
Extensions - Any
+ work up to 3 heavy sets of 8 reps
All about these rolling triceps. Rolling of triceps hear my cry.
Wow throwback literature reference. Anyone?? Anyone??
---
Low Rows
+ work up to 3 heavy sets of 8
130 or something
---
 Free Time: suggested items like pull downs, low rows, shoulders with rope, pull apart, face pulls.
Shoulder front and side raises, tricep extensions, wrist extensor exercises so I can get some beefy forearms, lat pulls, shrugs on calf raise, grip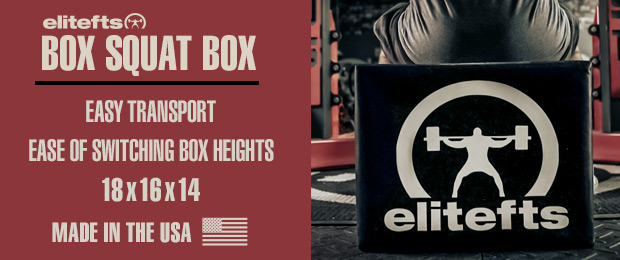 Loading Comments...