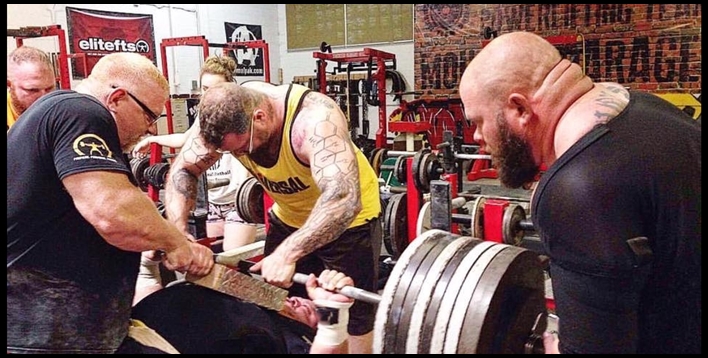 The MONSTER GARAGE GYM/MAROSCHER COACHING LOG is a weekly Coaching Log by MGG owner, 2-Time WPC World Powerlifting Champion, Eric Maroscher, and is one of the Featured Coaching Logs at EliteFTS.
LIVE, LEARN and PASS ON.
MONSTER GARAGE GYM is one of the premier powerlifting gyms in the US.
THIS WEEK'S Monster Garage Gym/Maroscher Coaching Log: RELENTLESS TRAINING, PART III
*NEW MGG COACHING LOG POSTED HERE EVERY WEEKEND!!!!
________________________________________
This is the PART III of the three part RELENTLESS TRAINING SERIES. We have jam packed this week's 875LB bench footage, along with the training footage from the prior two weeks of 900LB and 900LB+ bench training, right here in this one Coaching Log.....
This week is PART III in our RELENTLESS bench training series. As we have mentioned, this series has featured some of the best benchers/powerlifters in the Illinois/Wisconsin area training together for a singular purpose. These benchers/powerlifters are training in preparation for RELENTLESS, a charity meet which is a part of Hopekids, whose mission is to "...restore hope and transform the lives of children with life-threatening medical conditions, their families and the communities in which we serve."
[youtube=https://www.youtube.com/watch?v=TLxuCUBklGE&feature=youtu.be]
As we mentioned in PART I and PART II, in short, how this works is the lifters have qualified/been chosen to compete in this power-event and during the process of their training for this meet, they are collecting donations for the charity. In most cases, the lifters have been matched up with a child who is facing a life threatening, most often, incurable medical conditions. As the lifters will tell you, in all cases, the children are far strong(er) than any of the lifters.
[youtube=https://www.youtube.com/watch?v=9Icuy6BOT0M]
All the benchers training at MONSTER GARAGE GYM in this series are deloading with just Matt Houser left taking his final bench (875LBS to the baby board) on this day.
[youtube=https://www.youtube.com/watch?v=lR70JljClvU]
As much as Matt and the others we featured in parts I and II want to hit the biggest weights they can in the meet, more pressing (pun intended) is making these children, who they are lifting for, and who will be in attendance at this charity meet, happy, full of joy and feeling fearless if even for just one day.
Included in this Coaching Log are links to PART I and PART II, as well as training footage from all three of the training weeks. Don't just watch this on your phone, cook up a burger, pull this up on the big computer screen, put the headphones in the jack and crank it up because this is some awesome benching for one of the most noble of causes. Wishing nothing but success for the lifters at RELENTLESS and nothing but happiness, joy and peace for the children they are lifting for.
Click here for PART I.  Click here for PART II.
Wishing you the best in your training and competitions. Ever Onward, Eric Maroscher, Owner: MONSTER GARAGE GYM
MONSTER GARAGE GYM T-SHIRTS HERE: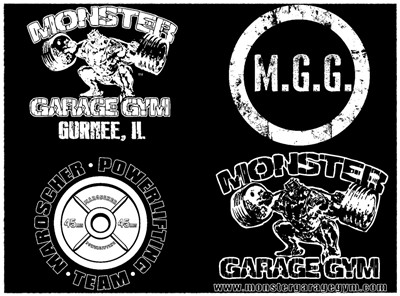 Equipment featured in this week's coaching log:
EliteFTS Deluxe Bench Press
EliteFTS Sabertooth Bench Bar
EliteFTS Proloc Squatter Collars
Want to learn more about the RELENTLESS Charity Meet, here is the link…. http://www.relentlesspowerlifting.com/
You can find ALL of the prior EliteFTS/Maroscher Coaching Logs/articles HERE:
MONSTER GARAGE GYM uses Universal Nutrition/Animal supplements and EliteFTS powerlifting equipment.
________________________________________
You can follow Monster Garage Gym at:
MONSTER GARAGE GYM FACEBOOK
MONSTER GARAGE GYM TWITTER
MONSTER GARAGE GYM INSTAGRAM
MONSTER GARAGE GYM YOUTUBE CHANNEL
MONSTER GARAGE GYM STORE
MONSTER GARAGE GYM WEB PAGE