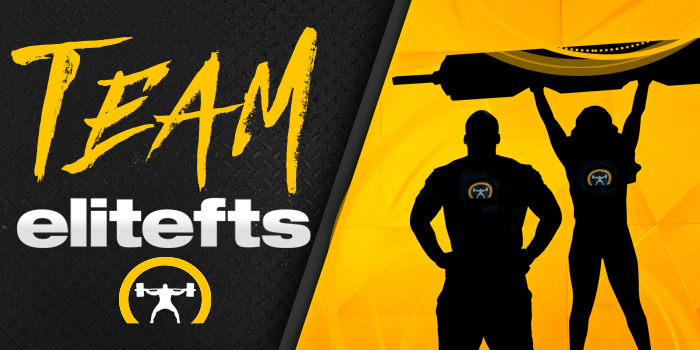 The true joys in life are being part of something bigger than any of us as individuals. This weekend in Louisville, Kentucky, that was the prevailing theme and sentiment from countless competitors and spectators. This was a historic competition with 314 competitors competing, the largest strongman competition ever. On a personal level, this year was my return event, training in a very long time with the expectation of competing in strongman this year. Part of that process also included losing over 50 pounds and revamping my training considerably. Two months ago I made the decision to compete at United States Strongman Nationals with the only goal of qualifying for Pro Women's World's in October. Qualification meant placing in the top three for the SHWW.
---
RELATED: 2016 United States Strongman Nationals — 2nd Place Finish
---
My training was hit and miss as I became accustomed to changes to my body on an almost weekly basis. Deadlift and log were the most noticeably impacted with my weight changes and my weekly performance was all over the board. I wasn't sure what to expect but had set a goal and was determined to make that happen. A tremendous asset to my training has been "Ladies Night," and re-establishing having training partners. I have gone so long without partners, I wasn't sure how this would all work out. I LOVE my training group, and their continual optimism, support, and joy for strongman have made such a significant mark on my own training and perceptions. My partners are long time, high level LWW competitor JoAnn Hagadorn and two pro strongwomen, Dani Schwalbe and Rachel Pyron.
Training has turned into something that inspires me, makes me laugh, and pushes me hard. When it comes to strongman training groups, my group is remarkable in so many ways. I would be hard pressed to find an all female group as accomplished, diverse, passionate and successful as my ladies. Their support has been an extra layer of awesome that has made such a tremendous impact on my success.
10" Log Clean and Press — 180 Pounds
Event Result: Zero
My stomach was sick all morning in anticipation of this event. In training I was able to hit 180 but the technique flaws were apparent on a continual basis. Since dropping the weight, I struggle with leaning forward on the press then and tend to lose my balance. My pre weight loss log max is above this but things change and my technique was not really something I could ever lock back down preparing for this competition. I anticipated that very few women would be able to get a rep on this event. So eeking out one rep would be a major point spreader. Unfortunately I zeroed on this event and dug a major hole for myself. As anticipated, only three of the women were able to get a rep with this weight. While my mind was in drama mode and ready to give up, I did the mental math and knew I could pull out third or second place with a little hard work.
13" Deadlift For Reps — 400 Pounds
Event Result: 13 Reps, Second Place (I completed 14 reps but was docked one rep for bounce which reduced total to 13 reps.)
My stomach was still sick in anticipation wondering if I would be able to pull this out. This was another event in training that was either fantastic or horrible. There was no middle ground and based on my log for the day, my concerns were growing that this too would be an epic failure. As I was strapped in waiting for the start command, Mike Johnston stopped and asked me if I was a masters yet. Heck yes, I was several years ago but I could never bring myself to compete in the Masters division. Going into this competition, the agreement was that if I was not able to take top three, I would stop competing in the open and start entering the master class. For me, that has never been a serious option because I am so competitive. Mike's words were exactly what I needed to hear at that moment to remind me of my personal goals. When I got the start command, my heart was all in it and the digging out of the hole started in that moment. I was able to see the first two competitors in the heat before me. However, I anticipated some variables in my heat so the only option was to go all out. Strategy was out the door; this was all heart and soul. Finding a rhythm on this event is crucial and once the momentum stops odds are high there will only be a few reps after that. I could not find my rhythm and struggled with having a consistent  up command. In the end I was able to bang out 14 reps which would have been a tie for first place on this event. However I was docked at rep for bouncing at the bottom. 13 reps was good for a second-place finish and, more importantly, starting the process of upsetting the scores to put me in reach of qualifying for Pro Women's Worlds.
Fingal Finger — 350 Pounds, Fastest Time
Event Result: 4 Flips, 53.91 Seconds, Second Place
With the first two events out-of-the-way I could see the light at the end of the tunnel. My strongest events were ahead of me. The competition finger was way later than the one I had in training so I was feeling optimistic and knew I could start regaining some ground. Again, I had seen the competitors in the first heat and knew that anything above three flips would be a major step out of the hole. After the fourth flip, I heard the announcer say there were 10 seconds left. I made a decision to not continue with the final flip and conserve energy. I came in second place on this event with first place completing four reps a little quicker than me.
Conan's Wheel — 400 Pounds
Event Result: 2 Turns, 54 ft. 6", Second Place
Again, I had the opportunity to compete in the second flights for this event. I drew my attention to the competitors that I knew I had to beat in order to continue to close the point gap. I still do not fully understand how measurements were taken but in my terms I was able to go nearly three revolutions. I literally stopped a few feet before the line and couldn't hang on any longer. Again this performance was good for a second place finish on this event and based on the continued large variability of the competitor event results, I estimated that this event closed the gap and I sat in third place.
Atlas Stone Load to 46-Inch Platform — Four Stones
Event Results: 30.72 seconds, Fourth Place
Going into this event my MacGruber math estimated that as long as I didn't bomb, third-place was mine. Had I taken first on the fingers and Conan's, I estimated I could have taken second place if I rocked the stones. Since I was second on those the pressure was off for this event. I do not know the weight of the stones but they were light. Like, to the point that it caught me off guard. I was able to one motion the first couple loads. Then I got too comfortable on the third stone, lost my grip on it, put it down, decided to lap it that time, and lost my balance as I went to load it. This new manifestation of a loss of balance on stones is very new to me and also frighteningly similar to issues I experience on the log press. When I start my new training cycle, I will be switching around my pressing shoes and investigating shorter heel height. I have dissected every other component of the press and this is what I am left with. Overall, these were rookie moves all around on this event. While I came in fourth place on this event, this performance solidified the deal that I was officially out of the hole and then third-place.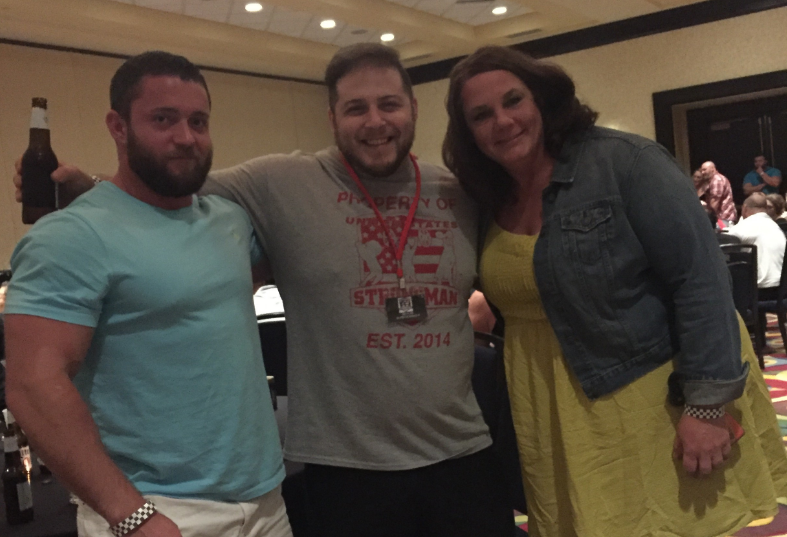 The Impacts of Weight Loss 
Like I said, the main negative impact on my performance was variability with my strength during training. That variability was a constant changing of technique trying to figure out what still worked for me. The biggest bonus I had anticipated with losing that much weight was return of my athleticism and speed. It is fair to say I do not think I was 100% prepared coming into this competition and would have greatly benefited from an extra month of training. However, I waited to make my decision and that was the consequence. The outstanding news is that my conditioning held in there very well and despite an exceptionally long day, I was not drained and was able to recover well from each event. Doing well in strongman is all about consistency in every event. I opened the door for upset with a major error by bombing that first event. However, my consistency and events performance is what carried the day for me. I finished in third place. In my book, this was a pretty baller comeback after zeroing on the log. I qualified for Pro Women's Worlds in October. While I have more prep time for that competition, I plan to use the rest of the summer to continue to drop some weight while perfecting my log technique (if that's an event at Pro Women Worlds) and starting to fill in some gaps.