A "No Bull Shit" Q&A with David Allen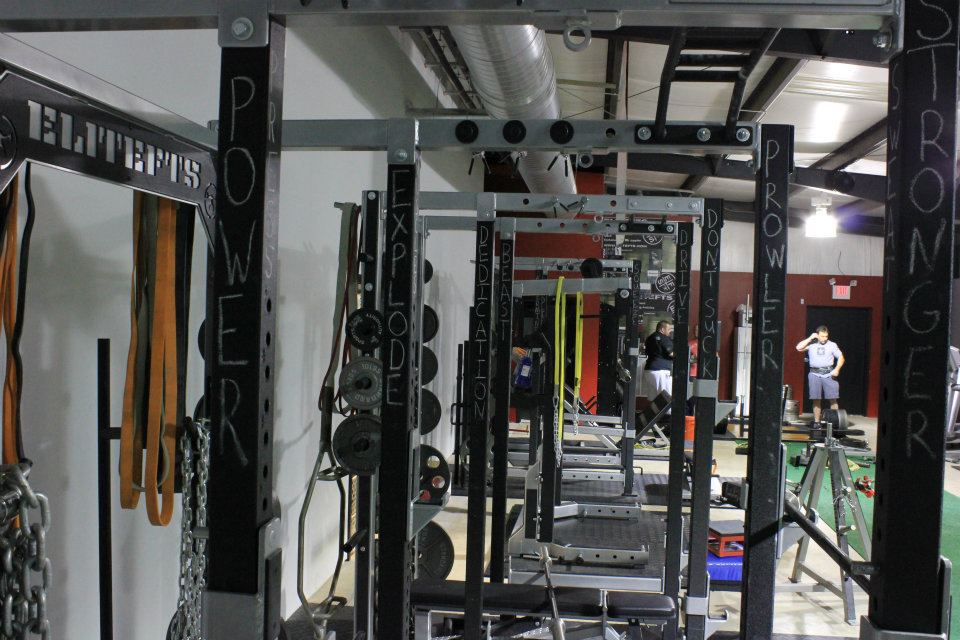 A "No Bull Shit" Q&A with David Allen
Rachel Cassano: How long have you been a customer with elitefts™ and what made you decide to get your equipment through us?
David Allen: I became a fan of elitefts™ through reading on both Web sites, T-nation and Westside Barbell. I believe I made my first purchase from elitefts™ back in 2007, which consisted of some books and clothing. I continued to purchase equipment, clothing, and educational items over the years. I had the opportunity to train at the compound during one of the Learn to Train Seminars, where I met with Matt and Dave. After using all the products elitefts™ had to offer, I pretty much made up my mind that I wanted to feature a lot of elitefts™ equipment in my facility. The name behind the equipment is recognizable amongst my clientele and the quality is top-notch. I wanted to attract the strongest lifters in the mid-south so having equipment designed and tested by some of the strongest lifters in the world was very important. The entire staff at elitefts™ is awesome, and Matt Goodwin has been a major help.
RC: What inspired you to run your own gym?
DA: I was fortunate enough to play college football and earn a degree in exercise science. I wanted to be a collegiate strength and conditioning coach and I got the opportunity, after graduating, to go be a part of an SEC University's strength and conditioning staff. I worked with college athletes for a while, but I was offered the chance to be the head strength coach at a sports performance facility back in my home town of Memphis, TN. After a year of running the facility and training athletes, I decided to try to get into physical therapy school. In order to make my own hours, so I could attend classes, I got a job at a local commercial gym as a personal trainer. Over time, I realized that physical therapy wasn't going to be my thing and I worked to build up my personal training clientele as much as possible. I quickly got to the point where I was training over 50 hours a week of individual and group training. However, the gym I worked at was not very conducive to results. None of the managers exercised at all, the music was horrible, the elderly clientele were always catered to, and I was constantly getting grief for little dumb things like chalk, dropping weights and wearing backwards hats. There were no "real" training facilities in Memphis, at the time, and I was sick of the same old commercial gym crap. I knew there were tons of people looking for a real place to train and get better. So, I began the journey to create my own gym from the ground up. I wanted to create a place where I would want to train.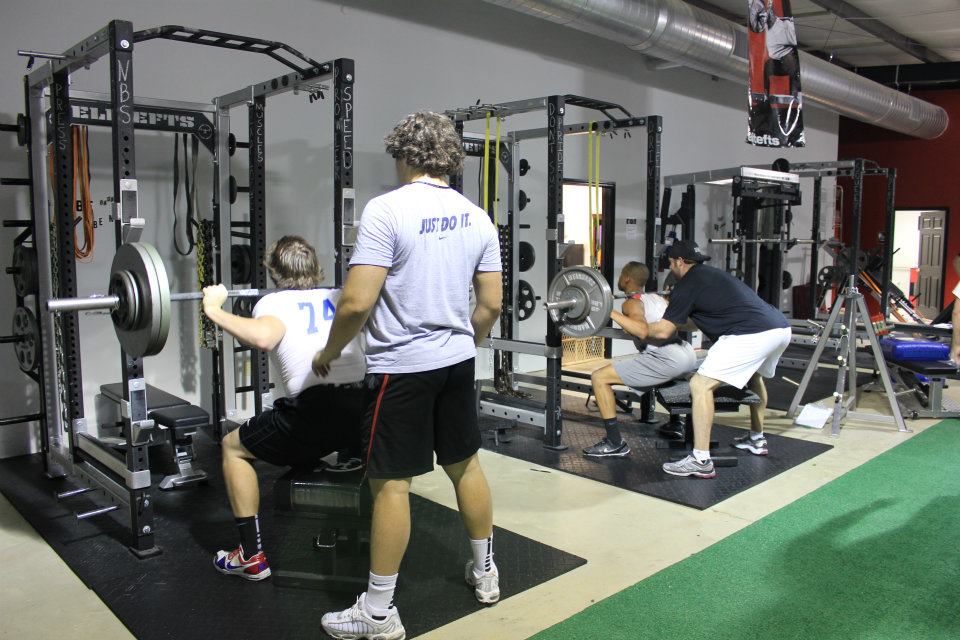 RC: Tell the readers a little about your gym's name. Is there a story behind it? Where is your gym located and what kind of services do you offer there?
DA: When I began training for my first powerlifting meet, my training partner and I got some t-shirts made that said "NBS" on the front. NBS stood for "No Bull Shit" and was our "mantra" for our approach to training for the meet. That eventually grew into my entire approach for training clients. I never tried to "sell" people a fitness fantasy. I would tell them straight up what it was going to take to reach their goals and I expected my clients to put in the same effort and energy into themselves as I was putting into them. I tried to separate myself from the other trainers at the facility by taking a collegiate strength and conditioning approach to personal training. I created personalized programs for everyone and coached every rep of every set. Eventually, I just continued along that same trend and used that name for my facility.
NBS Fitness is located at 564 Trinity Creek Cove in Cordova, TN 38018 right behind the super Wal-mart. We offer gym memberships with discounts for military, police, fire, and students. We have several groups of powerlifters and strongmen who train here and most of them use the conjugate method. We also offer personal training, partner training, group training, athlete training and massage packages. Additionally, we have associations with chiropractors, physical therapists, nutritionists, massage therapists, rolfing therapists, and a men's health clinic.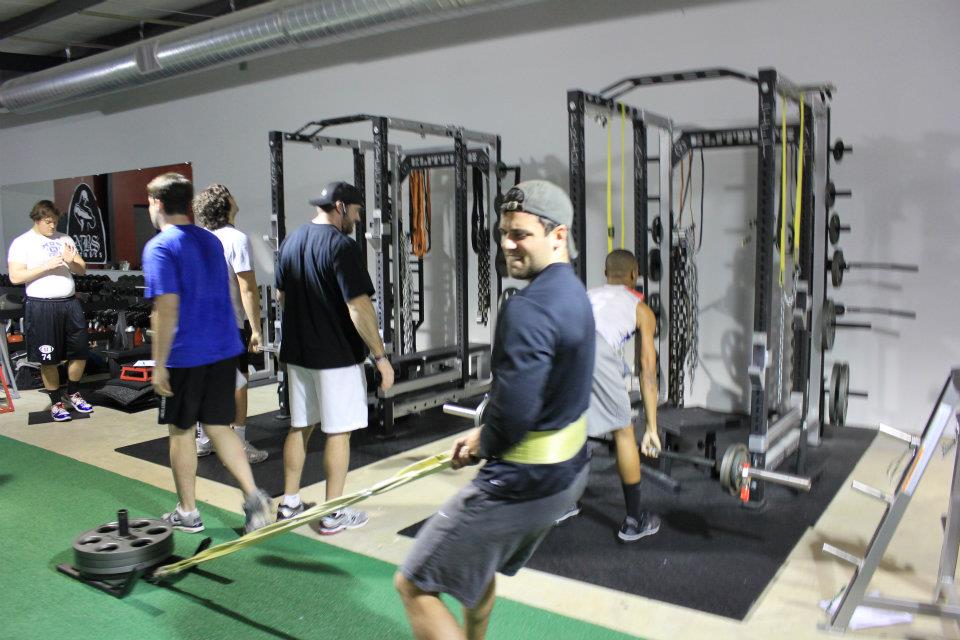 RC: Can you give us a list of all the equipment you have there and the size of the facility you had to work with?
DA: We have a 3,300 square foot facility with about 3,000 square feet of training space.
Our list of equipment includes:
Standing Preacher Bench
Two Tier Leg Press
Reverse Hyper
45 Degree Hyper
Texas Deadlift Bar
Kegs
Tires from 350-1,000 lbs
Stepmill
25x4 yards of turf
800 watt sound system with 18" subwoofer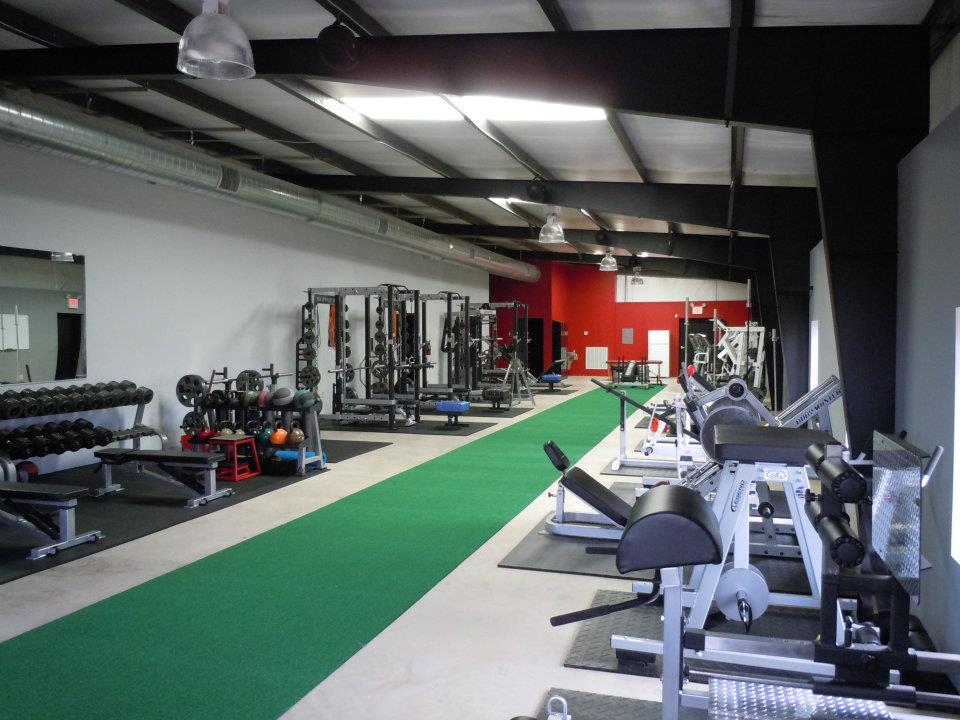 RC: Why did you pick some of that particular equipment?
DA: I knew if I wanted to cater to serious powerlifters and strongmen, then I needed to have the equipment they would be looking for such as a monolift, competition bench, specialty bars, logs, tires, kegs, etc. Also, I chose the equipment that I felt I could make the best use of to get the most out of my training clients. The power racks allow multiple usages and are great if you are strapped for space since you can squat, bench, press, deadlift, etc., with them. Honestly, when it came down to it, I just chose the equipment that I knew I would want to train on and went from there.
RC: What piece of advice would you give to someone who wanted to open up their own facility?
DA: Listen/read anything Dave Tate says. Prepare to put in some serious hours. Don't expect to become a millionaire right off the bat. Be smart with your finances. Have fun, this is a dream not many people get to live.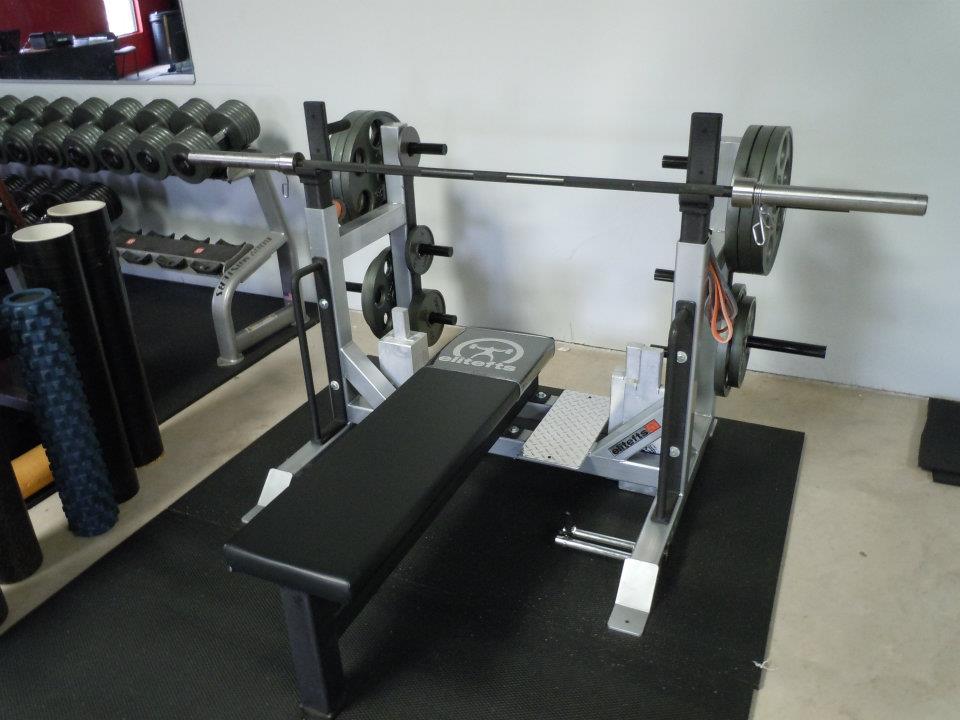 RC: What is the most stressful part of owning a facility?
DA: The most stressful part of being the owner is just dealing with little silly everyday stuff like when the internet goes out, or the business next door calls the police on us for playing music too loud. Working 80+ hours a week can get a little stressful as well.
The most stressful part about training people is just dealing with the uneducated when it comes to strength and conditioning, health or fitness. Sometimes this is clients continuing to eat bad and skip workouts or athletes stopping their training during season. The only thing that really ever gets under my skin is people whining and complaining or quitting, but they don't usually last too long.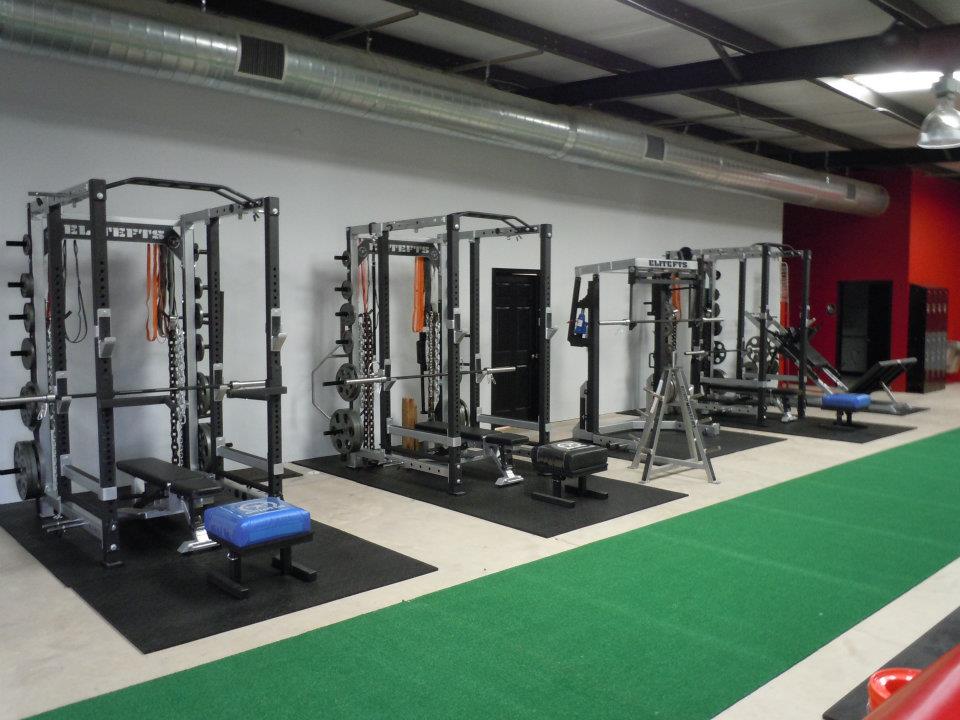 RC: How about the most rewarding?
DA: I love watching people's reactions when they first walk in the gym and their eyes are wide open and their mouths drop. For a lot of guys, they've never had the opportunity to squat out of a monolift or flip 1000 pound tires.
I love getting the opportunity to be around, coach, and be coached by a ton of really strong and intelligent individuals. It's very rewarding to help a guy who has been stuck at 500 on bench forever, hit 550 pounds.
I love helping clients completely change, not only their bodies, but their minds as well. I work with a lot of people who've totally destroyed themselves over the years, and getting the chance to get them active and moving again is awesome. When someone cries on their first day and a couple months later is coming in for extra Prowler® sessions, I can't help but smile. Watching my mom kick ass is pretty awesome too.
Getting the chance to live out a dream is the most rewarding aspect of owning this facility. I get to do something I love and hang out with my best friends all day everyday...and get paid for it.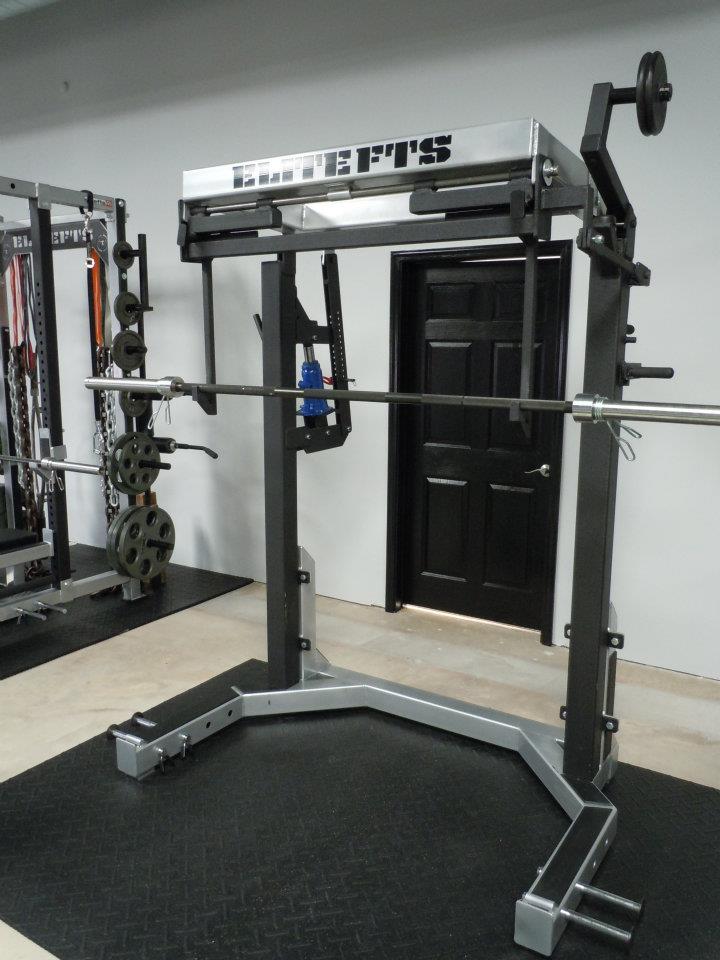 RC: If someone wanted to go to your gym, how would they sign up?
DA: They can go to our Web site and check us out at www.nbsfitness.net or they can go friend us on facebook at http://www.facebook.com/pages/NBS-Fitness/146924602016605
If they come by and visit, either me or another employee will greet them, give them a tour and get them signed up and ready to start training.
Loading Comments...