A Statement of Quality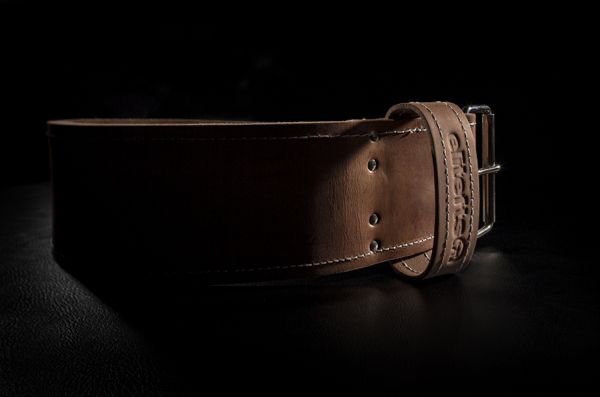 If you actually read the copy that is posted with the products on elitefts.com,  you will know we like to have fun with it. You never know what you will get; humor, training tips, metaphors, poems, quotes, lyrics, just about anything we can think up will get posted in one way or another.
There are other times were we need to be serious and this is one of those times. We KNOW we have the best belt on the market. Cocky? Maybe, but after YEARS of looking, testing and training our asses off, we know what makes a belt great...
Made in the USA
Handmade and treated therefore giving each one it's own distinct color
Made from the finest sole leather money can buy
This is the same leather used in the highest quality boots
Pre-treated in a proprietary solution of mineral and fish oils to break the leather in, make it quicker to form around your waist, and provides a darker and richer color.
We have gone through and used too many belts that took forever to break in, holes that stretch out, broken buckles, layers that peel apart, slipping up your back, not being able to get the thing off, the holes being misplaced, too thick, not thick enough, stretching, etc.  There will also be a need for an economy belt but we knew we could do better and never gave up on the search.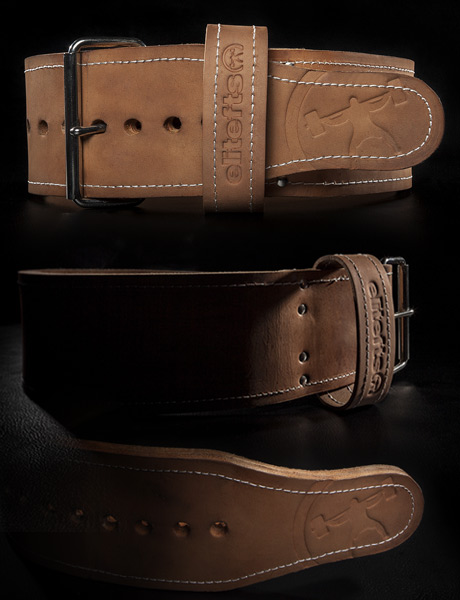 Finally after years of looking we got it - and we got it right!
As soon as you get your belt, you will know you have a superior product.
This belt looks awesome  and (due to the treatment process) no two belts will ever be the same, so this will be unique for you.
Nothing beats the smell of 100% genuine leather, this reeks of shattered PRs.
As soon as you touch the belt, you will love the way it feels. Once you put it on, you will think it is the best belt you have ever strapped on. After 2-3 training sessions when it really breaks in (yes, 2-3 sessions - NOT weeks), you will KNOW it is the best belt you've ever used.
We even made sure the buckle has that awesome rattling sound as you pick it up, toss it in your bag and grab it to strap on.
Most importantly with each use the belt will begin to mold around your body, allowing for you to get the perfect fit without any slipping.
LIFETIME GUARANTEE
This means we will repair or replace free of charge forever.
SPECS
Single-Prong Double-Thick (13mm) Powerlifting Belt – Treated, Tapered Tongue
SIZING NOTE
The sizes listed in the drop down are based on your RAW waist measurement. If you wear 4 pair of briefs and 2 squat suits you will need to factor this into your waist measurement.
What Does P2 Stand For?
Premium - Above the normal or par value. aka - The BEST belt on the market!
Prodigy - Something extraordinary or inexplicable. AKA - The BEST and ONLY belt you will EVER need!
Loading Comments...