Celebrate World Wish Day with elitefts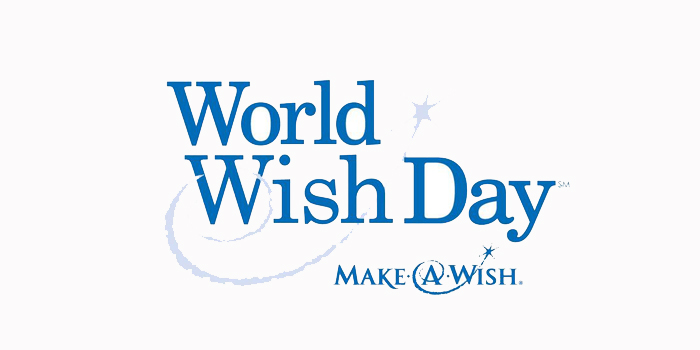 Today is

 World Wish Day

®

, a worldwide day that recognizes all Make-A-Wish medical professionals, donors, volunteers, sponsors, families and wish kids. 
If you follow elitefts.com, then you know w
e've been an avid supporter of what they do since 2009. For the past eight years we have partnered with them in several capacities:
How "WE" Do This
The best part about all we have done for them is that it comes from the word "WE". The only way we can do what we do is for all branches of elitefts to be involved. Ownership, staff, team, volunteers, readers, and customers need to come together for every single wish to be granted.
What Goes Around Comes Around
Only a few people knew this until now: Everywhere I have been asked to speak, I have my speaking fee donated to Make-A-Wish.  I have never felt a need to let this be known but it does tie into this post.
As many of you know we just hosted our Sports Training Summit. A couple of the speakers at this event knew that I donate all my speaking fees and asked elitefts to do the same with their fee for the Summit. I won't lie, I was a bit taken aback by this as I would never expect someone to do this if the event was not for charity. I know what the cost of one wish is so why not use this as a launch to see if we can cross off one more wish on our goal to 50 wishes granted?
To date, "WE"  have helped grant 47 wishes.
Let's Make it 48!
Meet Hayden. Hayden lives right here in London, OH. Her favorite hobby is painting and drawing. Like many teenagers, she loves the show Law and Order, hanging out with friends, and playing on the Xbox. Her mom describes her as a daredevil!
Read below and in this link about the wish we are asking for your help with. We are just over halfway to reaching our goal (raised $4,700 of $8,000) and need your help to get there.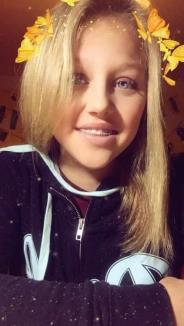 Hayden is battling Friedrich's Ataxia an autosomal recessive inherited disease that causes progressive damage to the nervous system.
Inspired by her love of going on new adventures, she wished to go to Hawaii so she could explore the Island's and maybe even see Pearl Harbor.  Hayden is looking forward to swimming with dolphins, riding horses, and going through a pineapple maze.
---
P.S. I have kept this on my phone since 2010 as a reminder of what "we" do:
"When your baby is diagnosed with cancer – life changes. Suddenly you are confronted with the possibility that they won't have 'the rest of their lives' to live out their hopes and dreams. You hope and you pray that they will, but you are also confronted with the frailty of life in a very real way. This is a rambling way of getting to my main point — how in the world do I thank someone who gives her something that I couldn't? I mean, if she wanted a webkinz, I could and did get that for her. If she wanted pickles (or anything else for that matter!) at 11:30 p.m. in the hospital, her dad could and did do that. But for "Make-A Wish" to give her the opportunity to think of one thing she would love to do in her lifetime, and for elitefts™ to offer such a huge donation to make that happen… there just are no words to fully express the gratitude I have for them all. That is crazy love… I can't think of another way to describe it. Every one of them has a special place in my heart. I will never forget their kindness to a little girl they had not even met when they agreed to give so generously." –Mother of a Wish Kid
Loading Comments...