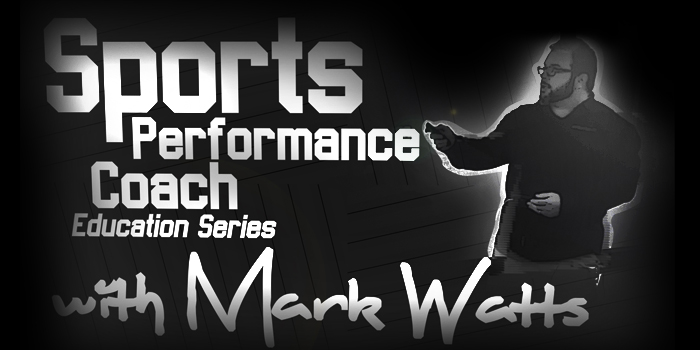 The elitefts™ Sports Performance Coach Education Series is a comprehensive educational resource for coaches in the collegiate, high school, professional, and private settings. This series will take a fundamental approach to various topics that will enable coaches the additional skills to enhance their coaching abilities, improve marketability in the industry, and drastically increase the impact they have upon their athletes.
 Presentation Outline
You Sure About This?
The State of the Industry
Job Security
Career Longevity
Critical Questions
Do you have enough information to make an educated decision about your career path?
Geographical Restrictions
Questions of Convenience
Realistic Qualifications
WHAT'S HOLDING YOU BACK?
Education
Certification
Experience
Connections
WHERE TO LOOK
Website Listings
The Geographical Commuter Circle
–Contact the Right People
APPLYING FOR POSITIONS
The Unpaid Internship

Other options
Match your experience level

Graduate Assistant

Sometimes reserved for former players
Get a masters and volunteer?

Collegiate vs. HS vs. Private Sector
THE COVER LETTER
Headings
Four Paragraph Model
Who are you?
Why do you want this position?
How can you be an asset to the program?
Summary
THE RESUME
Statement of Intent
Professional Statement
Summary of Qualifications
Relevant Experience
Descriptive Language
Proofread and have an outside review
REFERENCES
Ask for permission to use them
Update all contact info
Notify them EVERY time you apply for a position
No calls until after the Interview
General LORs
THE PHONE INTERVIEW
Be Prepared
Phone charged and in front of a computer
Who's on the committee?
Take Notes
Follow Up with e-mail AND hand written note
They will ask questions that are:
Theoretical
Experience-based
Conflict oriented
Key Questions When Applying
Will this position help me get to where I want to be?
Will I have the evaluated experience to develop as a coach?
Can I support myself financially or at least have the means to do so?
THE INTERVIEW
Dress to Impress
Handshakes and remember names
Don't try to impress with what you know

Loyalty
Selfless Attitude toward athletes
Adaptability

Be Yourself
Follow Up
IF OFFERED A POSITION
Did you know the salary when you applied?
Did you know the location of the university when you applied?
Were the expectations and responsibilities different from what you expected?
IF YES to any, then how can you SAY NO?