Coaching, Podcasts, Strength & Coaching, Team & Guest
LISTEN: LEO Training Podcast — Bryan Mann on Stress and Social Support for Collegiate Athletics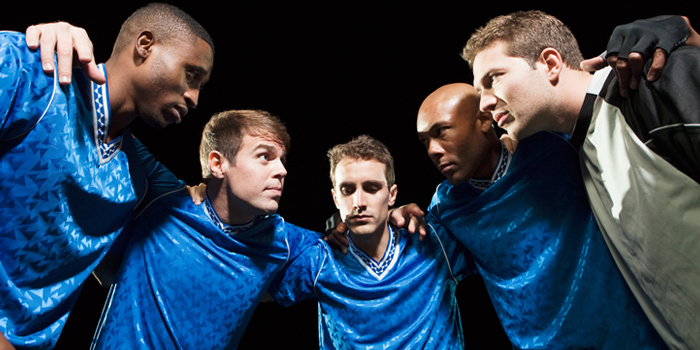 Dr. Bryan Mann's wide range of expertise makes him a popular guest on strength and conditioning podcasts. Just Sunday we shared with you Dr. Mann's appearance on the Strength Chat Podcast with Chris Duffin, during which he went into depth regarding velocity-based training and building explosive athletes. Today, we're sharing another podcast appearance by Dr. Mann, which focuses on the role of stress management and social support in collegiate athletics.
In this podcast, Episode 054 of the LEO Training Podcast, Dr. Mann begins by going into detail regarding the implications of non-physical stress on the performance of athletes. He discusses research he has conducted that suggests that there is a direct correlation between academic stress and injury likelihood. In particular, he studied three states of stress student-athletes experience:
Low academic stress (normal school week)
High academic stress (project or exam week)
High physical stress (training camp week)
The results of the study, which have been criticized for not having controlled for enough variables, indicate that a student-athlete is 2.4 times as likely to get injured during training camp than during a low academic stress week. Even more staggering than this, however, is the finding that student athletes are 3.9 times more likely to get injured during a high academic stress week than during a low academic stress week.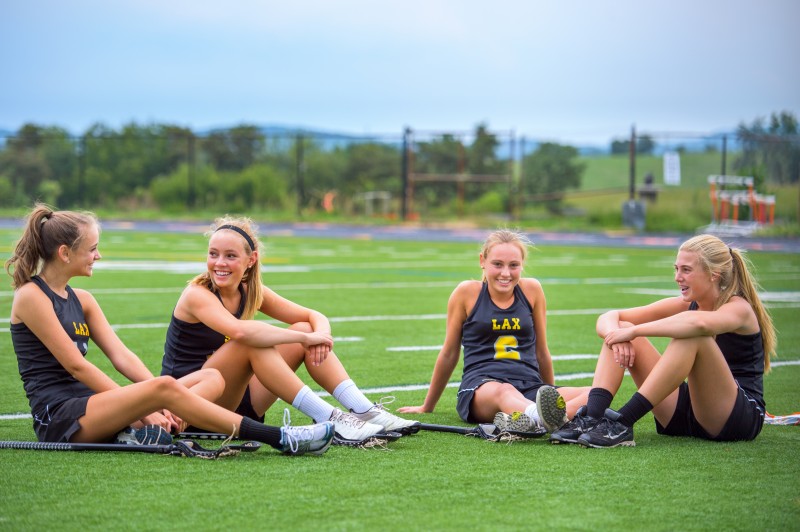 Dr. Mann goes on to discuss how this fits into Maslow's Hierarchy of Needs in student athletes, and the implications this has on a coach's ability to mitigate the effects of social support. In other words, having social support to work through problems enables student athletes to more quickly overcome stressors and return to a better physical and mental state. Because some student athletes have a much stronger network of social support than others, a coach can observe which athletes need to be given additional resources. Dr. Mann also points out the unique impact social media can have on stress levels.
Moving on to look at the strength and conditioning industry as a whole, Dr. Mann talks about the impact technology has had on young coaches. He emphasizes that the technology can be used as a phenomenal tool, but cannot be a replacement for the basic principles of strength and conditioning that have been in place for years. Results come from doing the basics and doing them well.
To further illustrate this point, Dr. Mann refers to successful coaches of the past, such as John Wooden, who accomplished incredible things without technology. If you focus on the basics that matter, and you coach them well, it will yield greater success than any well-refined, technologically-advanced program. A well-coached program will beat a well-written program any day of the week.
The final topic of the podcast is coaching at the Division I level, and how Dr. Mann was capable of keeping things simple enough to write programs for as many as 520 athletes. This includes factoring in the importance of technical execution, practical concerns such as time, the layout of the weight room, and having students coach each other.

By the minute:
(3:00) Dr. Mann's career progression and current academic occupation
(8:06) Low academic stress, high academic stress, and high physical stress in relation to injury likelihood
(13:39) If you can anticipate academic stress, how can you ensure it doesn't impair athletic performance?
(18:15) Illustrating Maslow's Hierarchy of Needs in student athletes
(19:37) Mitigating the effect of social support
(24:15) The stress of social media
(28:44) The dying art of strength and conditioning; too much technology?
(34:50) John Wooden didn't have technology, he just used shoelaces
(40:55) Programming for 520 athletes at the Division I setting
(48:52) Addressing technical execution in collegiate athletes
(54:30) Removing negativity from the athlete equation
(56:40) Rapid-fire question session
---
From the hosts:

My guest this week is Dr. Bryan Mann. Dr. Bryan Mann is the Assistant Teaching Professor of Physical Therapy and was the Assistant Director of Strength and Conditioning at the University of Missouri from 2004 -2016. Dr. Bryan Mann has been competing in the sport of powerlifting since 1996. He has many powerlifting accolades to his name in raw, single-ply, and multi-ply lifting. He is a researcher and author, having written several research publications dealing with training in Division I athletics, specifically football. He has written three books, most notably, "The Complete Guide to Powerlifting for Human Kinetics" with co-author Dan Austin.

Here's what you will learn in this episode:

Dr. Bryan Mann's background in strength and conditioning
Why stress is a syndrome
Social media as a stress
How to program for a few hundred athletes
Maslow's Hierarchy of Needs
"Don't confuse highly trained with genetically endowed."
Cal Dietz
Velocity Training
...and much more
Loading Comments...