Start-up Guide for Gym Owners

Start-up Guide for Gym Owners
In your opinion, how many square feet should an aspiring gym owner start with?

I notice a lot of the guys I read about started off with 1,000 square feet or less. Yet, they recommend not opening until you can do at least 3,000.

What's your opinion?
---
I think it depends on a few things:
Your budget
Your long-term goals
What you want to do
Let's look at budget first. You need to figure out how much reserve capital you need to pay debt until your business grows enough to support itself. This should be at least six months, but a year is better. If you go for a smaller location, expenses will be smaller.When estimating budget, determine the amount you can spend on rent and taxes and EVERYTHING ELSE.
Add up everything, including: paper towels, post-it notes, internet connection, electricity...absolutely everything. It's the small stuff that kills a start-up business.
Determine long-term goals
Do you want to have a small facility that is private or do you want to train teams or large groups?
Do you want to sell a membership and if so what type?
Do you want to hire other coaches, and if so how many?
I don't mean in the next three months, I mean in the next year to five years. Your lease on a space should be at least five years with an option, or one year with a few options.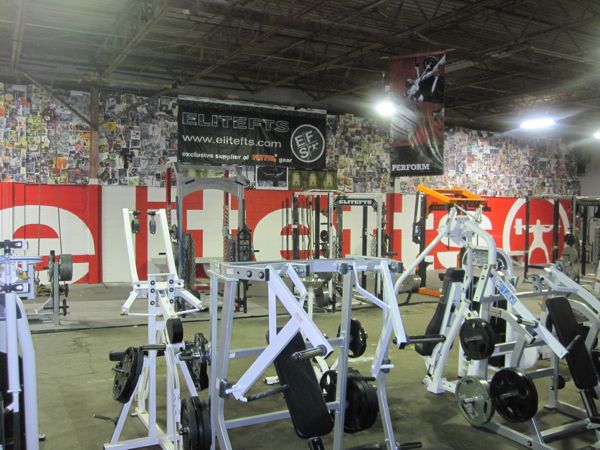 A five-year lease puts the onus on you to stay in business. A one-year lease with options to extend, gives you the ability to grow without worrying about losing the space or needing to leave due to growth. Always get options to extend the lease written in when negotiating. If you don't know what I am talking about, hire a good attorney to help you with the lease.
What do you want to do?
Do you want a DeFranco type gym?
Do you want a small hardcore powerlifting gym?
Do you want a one-on-one training center?
This all plays into how much space you need.
So, my best suggestion is to find 1,000 square feet in a place that has room for you to expand into adjacent property. Starting small leaves room for growth, success and profit. Look at some of the current heavy hitters in the industry.
Cosgrove generates more revenue per square foot than IBM. He started small, and expanded into a place where he could take adjacent space when needed, and he did that.
DeFranco has a million guys and he started small and expanded.
You can do a lot in 1,000 square feet if you have to.
Good luck and let me know if you have more questions!
Loading Comments...