Coaching, Featured Gyms, Strength & Coaching, Video
WATCH: Must-Have Equipment for Any High School Weight Room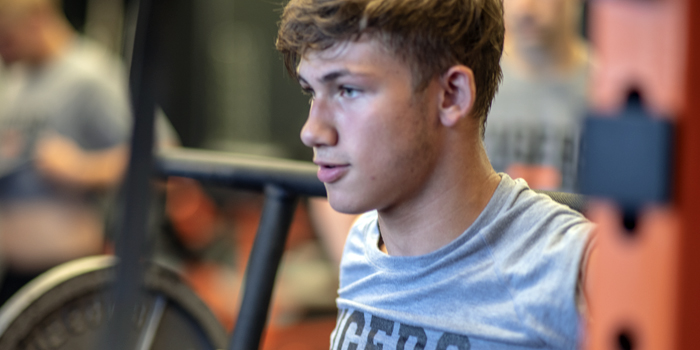 Waverly High School in Waverly, Ohio recently implemented a strength training program as a means to proactively prevent injuries and improve student-athlete performance. This program was made possible with customized weight room equipment from elitefts, who provided the tools that students needed to succeed.
Board of Education President Josh Hobbs led the charge to implement the program, partnering closely with elitefts to determine the proper equipment for Waverly's student body. Since its inception, the program has seen great success, expanding to accommodate a growing number of students. Reflecting back on the experience, Hobbs recounts what he's learned and shares his checklist of must-have equipment for any high school gym or weight room.
Creating Stations of Work
Over time, Hobbs and his team have learned where to focus their energy in terms of weight room equipment, which is particularly important given the increasing volume of students in the program. With more and more students rotating in and out of the weight room in a given day, it can be helpful to create work stations that organize activity and provide structure.
---
WATCH: Strength Training Program at Waverly High School Boosts Athletics and Promotes Student Health
---
Hobbs notes that equipment like Scholastic Racks and 0-90 Benches help to create this structure at Waverly. These stations of work become "temporary homes" for students in the weight room, as they spend 20-30 minutes of their time in the gym doing work there. As such, Hobbs continues to work closely with the elitefts team to determine how Waverly can fit even more of these work stations into their current space.
Utilizing Balls, Bands, and Boxes
To accommodate the growing strength training program, it also helps to be able to spread students out in the weight room when possible. One way that Waverly accomplishes this is through work with bands, medicine balls, and slam balls. With bands in particular, there is a near-endless list of exercises that students can execute from almost any location in the weight room, whether it's prehab and rehab work, face pulls, band pull-aparts, or push-downs. Given their diverse usage, Waverly orders bands from elitefts in all shapes and sizes, and typically restocks them every six months.
"The one thing I've learned is [that] you can't have enough bands, med balls, or slam balls…Bands in a weight room are kind of like pencils in a classroom. You expect to buy a lot of them, you expect to replace them, and you need a lot of them."
Foam boxes are another item that Hobbs cites as a must-have for Waverly's weight room. They have one smaller foam box for every rack to enable students to box squat, as well as larger foam boxes for students executing box jumps. Hobbs shares that he would ideally have one set of boxes for every two racks, because they serve as excellent neural primers for lower body work (or just for jumps in general). Seeing how much they are used today, Hobbs wishes he would have purchased even more boxes at the onset of the program.   
Accommodating Diverse Student Needs
When dealing with a large group of high school students, it is critical to recognize that there cannot be a one-size-fits-all approach to strength training. One way that Waverly works to accommodate diverse student needs in the weight room is through a number of specialty bars. Whether it's a Swiss Bar, American Press Bar, Cambered Bar, or Yoke Bar, students are able to customize their workout based on individual limitations or focus areas. The use of specialty bars not only creates a safer and more effective training environment for students, it also provides peace of mind to sports coaching staff. 
"All kids aren't created equal…and it can pacify other coaches when they know the load is easier, or the movement is a little less stressful on our kid."
Another multi-purpose piece of equipment that Hobbs lists is the Belt Squat. This serves to accommodate injured athletes and students with predisposed genetic issues, such as tight hip flexors or poor spinal posture. Enabling students to walk on a Belt Squat helps engage their glutes, hamstrings, and hips, which has been especially important for female athletes. Given the success the program has seen to date with their Belt Squat, Waverly has placed an order for a new Belt Squat Machine — the first of its kind from elitefts.
Tools for Success
Waverly High School's strength training program is a case study of what schools can achieve when they have the right tools. Proper weight room equipment helps improve athletic performance, prevent injuries, and promote an overall culture of student health. As the program evolves over time, Hobbs will continue to partner with elitefts to ensure that Waverly's checklist of must-have weight room equipment remains in total alignment with student needs.
By the Minute
(0:10) Creating Stations of Work
(0:35) Utilizing Balls, Bands, and Boxes
(1:55) Accommodating Diverse Student Needs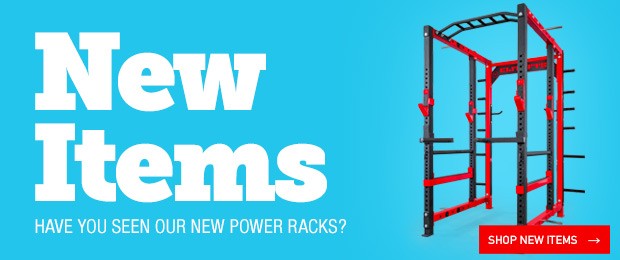 Loading Comments...