Editor's Letter for March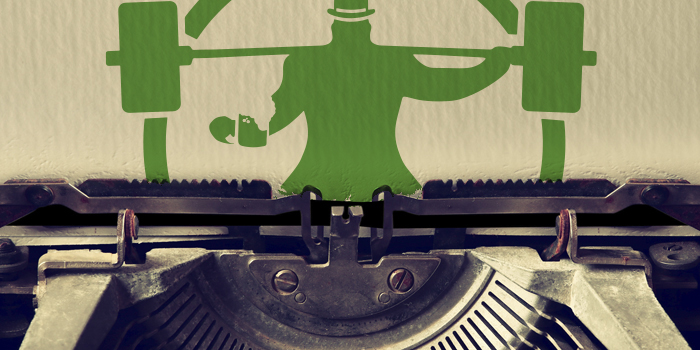 Welcome to elitefts — your destination for everything strength.
We're surrounded by newness this March! As I eluded to in last month's newsletter, our athletes on the site have found new homes to share their content. Many of them now have monthly columns, whereas others will be sharing their every training move on Instagram. Follow Ryan Belcher, Andrew Herbert, Meana Albersworth, Yessica Martinez, Anne Sheehan, Bryan Doberdruk, Joey Smith, Jo Jordan, and Andy Deck on Instagram! New columnists include: Andy Deck (he has a dual role), Dan Dalenberg, Christian Anto, Joe Sullivan, Lily Starobin, and Brandon Smitley. Don't worry — everyone else on the team has stayed put.
March kickstarts our monthly intent to streamline content. We begin with the content pillar of new physique goals and conditioning. With this pillar, we have writers delving into thyroid health, whereas other authors are covering energy systems. Beyond articles, you'll see our sales and social media complement the theme as well. I'm excited to see how these topics open the dialogue of our columnists!
Before I preview some of the content we have in store for you this month and list February's most popular coaching blogs and articles, good luck to our coaches, athletes, and all of you traveling to and competing at the annual Arnold Sports Festival. Come on by elitefts and say hello!
Happy St. Patrick's Day!
March Content Preview
Week 1
Brian Carroll travels to elitefts to join Dave for another live episode of Table Talk. Chris Tutela gives you conditioning 101, tackling this topic by exploring energy systems so that you know exactly what type of conditioning you should do based on your goals.
Follow our socials as Mark Bell joins Dave for another Table Talk Podcast and Train Your Ass Off ensues here in London, Ohio over the weekend!
Week 2
Alycia Israel and I tackle the topic of thyroid health and malfunction. Alycia gives you the science behind the hormones at play with a how-to for reading lab work, as I give you steps to regain your health and life beyond malfunction. Jason Brown shares 11 types of loaded carries for CrossFit athletes using everything from a yoke to kettlebells and medballs. Read Marilia Coutinho's article to discover your best diet options. Is non-human milk really a great food for everyone?
Week 3  
Expect new columns from Andy Deck, Joe Sullivan, Christian Anto, and Brandon Smitley. Our strength and conditioning editorial intern interviews Dave on the research and development of the Glute Ham Raise — equipment at elitefts that aces the test of time.
Week 4
Thank you to Travis Roberson, Sam Miller, Pete Arroyo, Nicholas Witczak, Max Barnhart, and Detric Smith for your outside submissions! These authors discuss athlete longevity; the tier system for swimmers; exercises, including the floor press and the RDL; and more!
Across elitefts Social Media Channels
Keep up with the newest elitefts articles on Twitter and in the occasional meme. Feel free to give us a shout-out, and we'll do our best to respond to you there!
Kaitlyn looking strong! Using the dip attachments on our @elitefts Scholastic Power Rack! pic.twitter.com/NkKW6fURFG

— Eastland Cougars Strength and Conditioning (@EastlandStrong) March 3, 2020
On Instagram, read the 25+ microblogs you missed in February, watch and attempt the weekly exercises with Mark Dugdale, ask questions about upcoming Table Talk guests, watch Friday Finishers, and tune in for the team's AMA schedule.
View this post on Instagram
On YouTube, watch interviews, live podcasts, podcast clips, training, I Am features, product spotlights, tutorials, featured gyms, and more! Don't forget to subscribe so that you don't miss any of the fun.
Content by the Numbers
Articles — 8,849
Coaching Blogs — 7,964
Athlete Logs — 13,310
Videos — 2,592
Full Seminar Videos — 19
Archived Question and Answer Sessions — 700,000
Archived Logs — 350,000
Table Talk Podcasts — 47
Sports Performance Podcast — 64
Instagram — over 1,000 team elitefts AMAs per week
Pro IG Athletes — 9
Coaching Blogs — 14
Team Columnists — 40
Digital Footprint — 14.5 million
Years in Business — 21
Team members are vetted for credibility, so you don't have to worry. No logins, membership fees, or subscriptions are required for content sponsored by elitefts.com. Cost to you: $0.00.
Live. Learn. Pass on.
@elitefts #elitefts
Check out February's top five coaching blogs and articles from your favorite coaches and columnists:

New Items
ELITEFTS ST PATRICK'S DAY CREWNECK SWEATSHIRT
We're sorry to rain on your green-wearing-lucky-charms-eating parade — you won't find luck in the gym or on the platform. What's at the end of our rainbow (and at the end of your rainbow when wearing this shirt)? It's strength. Sure, genetics play a role, but the progress you make in the gym is with a barbell in hand — it's not luck while swallowing a large gulp of cold beer. Got luck? Man, that sounds so pitifully weak. Got strength? Now we're talking...
The newest Metal "M" single-ply bench shirt is designed on the basis of the Jack bench shirt. The model and sizes are like the Jack bench shirt, but there are no extra seams on the front panel, this gives a huge rebound from the chest. The collar is thick and it is 4 cm (1 3/4 inches) wide. Because of the angle of the sleeve and front panel, the shirt works all the way from the chest to the up position. Select your shirt size so that the sleeves are tight, so the shirt will use all the features. The shirt is easy to adjust and easy to use.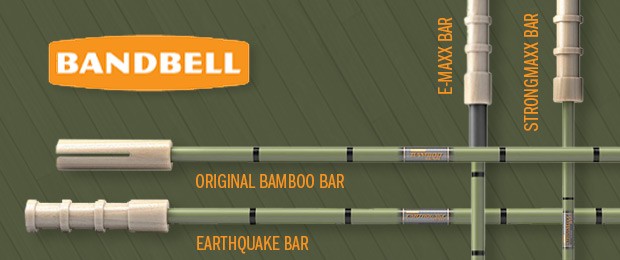 Loading Comments...