Exercise Index, Featured Gyms, Video
Equipment Feature — PRIME Fitness Squat Wedges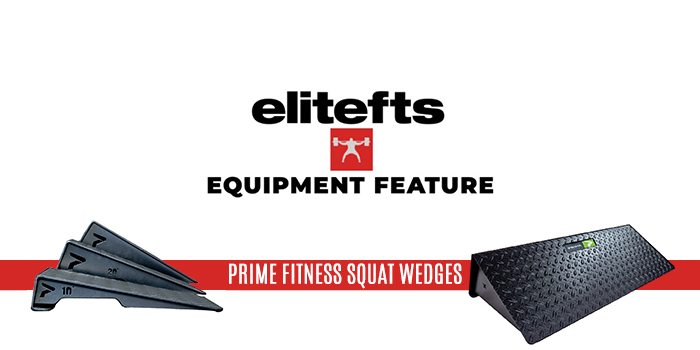 Heel elevation seems to be a hot topic in the fitness world these days. Just jump on Instagram for a few minutes, and you're bound to see someone using squat wedges, or in some cases, awkwardly balancing on a couple 45s. So, what's the science behind heel elevation during a squat, and why should you invest in squat wedges?
There is a lot of information to share on the subject, but for the sake of keeping this article at a digestible length, let's just highlight a few of the key benefits of incorporating squat wedges into your training.
Key Benefit #1: Increased Dorsiflexion/Range of Movement
Ankle mobility is one of those key things that make your squat "your squat" – or the next thing to a strand of your DNA or a fingerprint. What's happening with ankle mobility (or lack thereof) should absolutely be considered when optimizing the exercise. Those with a good amount of ankle mobility may need only a slight elevation of the heel, say 5 or 10 degrees. However, someone with a severe ankle mobility limitation, in extreme cases, may require up to 25 or 30 degrees of heel elevation to get to a full squat depth.
Regardless of the elevation needed, a squat wedge is the most effective way to increase the range of movement of your squat.
Check out this video on choosing which squat wedge degree is for you:
Key Benefit #2: Increase Quad Activation
We know elevating the heel is a great way to optimize the squat, but it can also be a great way to add variation, as well. For example, if we want to execute a squat that activates more of the quad and less of the hips/hamstring, we can simply elevate the heels more, naturally pushing the knees to move forward, which results in quad activation.
Key Benefit #3: Exercise Versatility
One of the great benefits of investing in squat wedges is their versatility. You're not just taking up space in your gym with a one-trick pony. Squat wedges can be used to enhance an exercise's variation options, biomechanics, and output potential, including:
All Squat Variations
Calf Raises
Glute Bridges
And a variety of other sports performance-tailored movements
Now there's just one problem: Which PRIME Squat Wedges are right for you? The original PRIME Squat Wedge, a single squat wedge, which is available in 5-, 10-, 15-, 20-, 25-, and 30-degree incline elevations? Or the PRIME SW | SOLOS, a unilateral pair of squat wedges designed to better match your body's natural biomechanics, which is available in 10-, 20-, and 30-degree elevations?
For that and all the details about PRIME Squat Wedges, we'll leave you in the much more capable hands of Coach Kassem at N1 Training.
Get your PRIME wedges and SOLOs off of the ground and up on the wall with the new PRIME Wedge Wall Mount.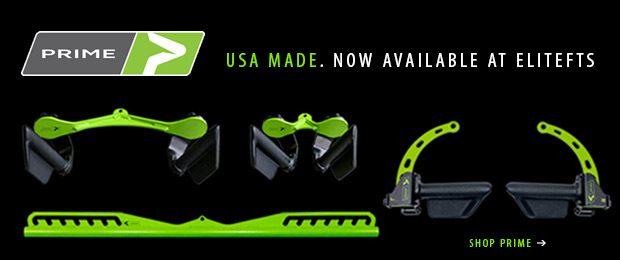 Loading Comments...